About YKTPC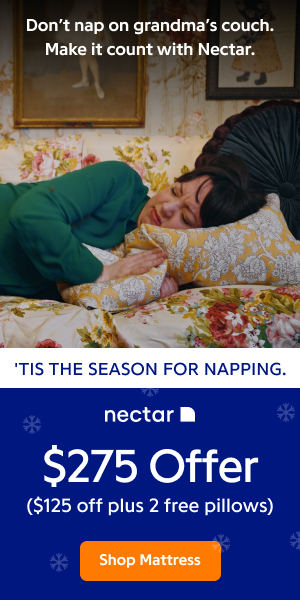 Welcomed to YKTPC.com - Your specialist in motivation talks, motivation training, corporate training and personal development.
YKTPC.com started in 2006.
It has the following vision, mission, strategies and values to untap the hidden potential in every individual:
VISION :
A motivating and inspiring ICON who develops responsible individuals and productive human capital for the workforce.
MISSION :
To inspire and motivate 1,000,000 students in schools/colleges/universities and employees in organisations by year 2020.
STRATEGIES :
To design, develop, deliver and disseminate information or messages relating to motivation and life-long learning through "Make or Break" and "Break Away" programmes.
VALUES :
Purpose Inspiring Motivated Persistence Integrity kNowledge (PIMPIN).
YKTPC is mainly energised by a motivational speaker, Ricky Wong Yoon Kiong, who is a highly motivated and inspired visually challenged individual with various academic and professional qualifications accompanied by 15 years of experience in the corporate sector.
If you're looking for Keynote Speaker, Motivational Speaker, Motivation Programme Trainer, or Employee Motivation Facilitator to hold a truly inspiring session, You've come to the right place! Our vision is your dreams come true!
Click here to read more about Ricky Wong!
Live To Win - Wong has written his 1st book - Live To Win with the purpose of motivating and inspiring as many people as he can. Today, thousands of his hard copy book "Live To Win" were sold. His book is read in many countries in the world - Singapore, Brunei, Indonesia, Hong Kong, China, Phillipines, Australia, America and England.




Ebook Sale! - Now, for a limited time only, Wong is holding a sale for his book "Live To Win" in the format of soft copy ebook which may be downloaded instantly even at 2:00 A.M., 24/7/365 after payment being successfully processed and accepted.

For more details about Wong's ebook sale, kindly click here to continue...



Wait! Sign Up For Your Free Ecourse Here...

A fully motivated individual, or leader with a clear personal and corporate vision/mission is an important asset to the organisation. These individuals and leaders are more likely to be more productive, thus producing better results.

Therefore, building a high performing team in organisations to achieve their corporate objectives and goals will be determined by these fully motivated individuals and leaders.

Sign up here for a seven-day course on the secrets of building and maintaining a high performing Team Through developing fully motivated individuals and leaders worth $97 absolutely *FREE OF CHARGE by filling out this form below and yor information will be kept confidential with us and never be shared or sold:


Click Here To Book Your Coach Package - Tour Package + 2 Way Coach Transfer!
Click Here To Book Your Attraction Ticket - Theme Park Tickets!
Click Here To Book Your Hotel - Hotel Room Reservation!
Articles from YKTPC.com
7 Hot Tips for Self Improvement Part 1

Have you ever imagined that life could be a lot better and more fulfilling than yours is right now? Are you eager to learn a self improvement technique that will make it so?If you are read on.I am going to lay down 7 simple steps for your self improvement plan.
Getting What You Really Want

Everyone wants something in life, love, money, success, recognition ..
Ten Tips to Create More Life for Your Life

When people begin to investigate career change, often they don't want a new career at all. They love their career -- but they also want time for creating a life outside work.
If It Feels Good, It Must Be Right

Copyright © 2003 Priya Shah Is it possible to motivate yourself to do something you don't enjoy doing? Let me illustrate with my own example. I'm not a natural networker.
Taking The Leap

Every four years, February gives us a whole 24 hours of bonus footage to add to our year. Many people take this opportunity to "do something special" with their extra day.
4 Powerful Ways To Fire Up Your Motivation

It's so difficult to go on when everything seems to fail, isn't it?  Are there times in your life when you really want to callit "quits" because you just can't see any good results from allthe hard work you've done? Hold your horses! Never ever think of giving up.  Winners never quit and quittersnever win.
Stop Squeaking! Align Yourself for Business Success!

Even for a remarkable business owner like you, from time to time, you may still loose motivation in continuing the expansion of a service or product line. At time, you may seem to have a hard time figuring out why this once fantastic business that got you so excited every morning is making you feel like a heavy weight now.
Rebirth from the Ashes

The legend of the phoenix can actually be found in several belief systems. It can be traced back to ancient Egypt when it was then known as "Bennu" or Bynw", a symbol of the sun god Osiris.
5 Ways to Fight Pessimism

Some people are naturally pessimistic and are happy being so.  They view themselves as pragmatic and as having a better sense of reality.
Hey Me, Get Out Of My Way

Hey Me! Get Out Of My WayBy David Stoddard How often it is we give up wanting to do something even before we give ourselves an honest chance of succeeding.  Perhaps, we begin writing our autobiography.
How to Make it Big In Spite of Your Challenges

Imagine for a moment it's five years from now and you are still making the same income (or just a little more), living in the same home or apartment. You are in debt.
Make Motivation Stick

Motivation is the elusive elixir. Not only does it help people do good work, and do it faster, but it also helps them feel good about it while they're doing it.
Keeping Perspective: When Bad Things Happen That Are Not Life Threatening

The very first thing to question is how important is this in the overall scheme of life? Compared to all of the things that have happened, are happening, and could happen in my life - how bad is this? Is it something that will impact the rest of my life? Is it temporary? Although the pain may not feel like it's temporary, it usually is. It's important to get a perspective.
The Top Ten Strategies to Employ When You Feel Like Quitting

Ever feel like quitting?  "Are you kidding?" you ask, "A better question would be, 'How many times TODAY have I felt like quitting?' "  Sure.  We've all felt like "throwing in the towel" at one time or another.
Gaining Wisdom

Wisdom eludes me. The more I learn, the less I think I know.
More Articles from YKTPC.com:
2 | 3 | 4 | 5 | 6 | 7 | 8 | 9 | 10 | 11 | 12 | 13 | 14 | 15 | 16 | 17 | 18 | 19 | 20 | 21 | 22 | 23 | 24 | 25 | 26 | 27 | 28 | 29 | 30 | 31 | 32 | 33 | 34 | 35 | 36 | 37 | 38 | 39 | 40 | 41 | 42 | 43 | 44 | 45 | 46 | 47 | 48
---
MORE RESOURCES: