About YKTPC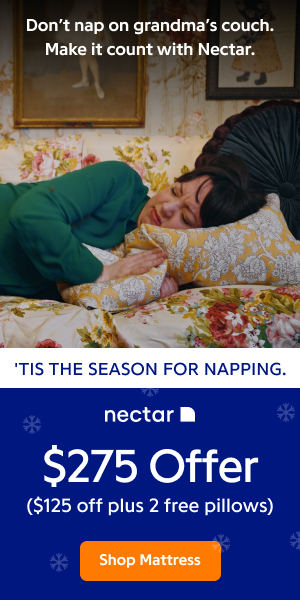 Welcomed to YKTPC.com - Your specialist in motivation talks, motivation training, corporate training and personal development.
YKTPC.com started in 2006.
It has the following vision, mission, strategies and values to untap the hidden potential in every individual:
VISION :
A motivating and inspiring ICON who develops responsible individuals and productive human capital for the workforce.
MISSION :
To inspire and motivate 1,000,000 students in schools/colleges/universities and employees in organisations by year 2020.
STRATEGIES :
To design, develop, deliver and disseminate information or messages relating to motivation and life-long learning through "Make or Break" and "Break Away" programmes.
VALUES :
Purpose Inspiring Motivated Persistence Integrity kNowledge (PIMPIN).
YKTPC is mainly energised by a motivational speaker, Ricky Wong Yoon Kiong, who is a highly motivated and inspired visually challenged individual with various academic and professional qualifications accompanied by 15 years of experience in the corporate sector.
If you're looking for Keynote Speaker, Motivational Speaker, Motivation Programme Trainer, or Employee Motivation Facilitator to hold a truly inspiring session, You've come to the right place! Our vision is your dreams come true!
Click here to read more about Ricky Wong!
Live To Win - Wong has written his 1st book - Live To Win with the purpose of motivating and inspiring as many people as he can. Today, thousands of his hard copy book "Live To Win" were sold. His book is read in many countries in the world - Singapore, Brunei, Indonesia, Hong Kong, China, Phillipines, Australia, America and England.




Ebook Sale! - Now, for a limited time only, Wong is holding a sale for his book "Live To Win" in the format of soft copy ebook which may be downloaded instantly even at 2:00 A.M., 24/7/365 after payment being successfully processed and accepted.

For more details about Wong's ebook sale, kindly click here to continue...



Wait! Sign Up For Your Free Ecourse Here...

A fully motivated individual, or leader with a clear personal and corporate vision/mission is an important asset to the organisation. These individuals and leaders are more likely to be more productive, thus producing better results.

Therefore, building a high performing team in organisations to achieve their corporate objectives and goals will be determined by these fully motivated individuals and leaders.

Sign up here for a seven-day course on the secrets of building and maintaining a high performing Team Through developing fully motivated individuals and leaders worth $97 absolutely *FREE OF CHARGE by filling out this form below and yor information will be kept confidential with us and never be shared or sold:


Click Here To Book Your Coach Package - Tour Package + 2 Way Coach Transfer!
Click Here To Book Your Attraction Ticket - Theme Park Tickets!
Click Here To Book Your Hotel - Hotel Room Reservation!
Articles from YKTPC.com
Motivation and Change: Creating Your Daily Success Program

I get some of my best ideas for my column from my clients.One idea that really seems to work for one of my clients is having a daily success program.
Motivation - How to Design a Life

"Have you ever felt like you've become the worst possible version of yourself?" - Tom Hanks in "You've Got Mail"Have you ever been relaxing at the movies, enjoying a nice lite movie, only to get blown away by a line said in passing?That's what happened recently as my wife and I watched "You've Got Mail" with Tom Hanks and Meg Ryan. The couple are having an ongoing email courtship, exchanging messages in the wee hours of the night, when this question comes out of nowhere: "have you ever felt like you've become the worst possible version of yourself?"And I thought we were just going to the movies.
Motivation: If Today Were the Last of All Days

"If today were the last of all days..
Change - The Skill Of Adapting To The Inevitable

Change your thoughts and you change your world.-Norman Vincent PealeNot surprising, one of the core reasons that hinder us from the realization our innermost goals and desires is our inability to be flexible.
Motivation - The 4 Most Potent Ways To Awaken Your Enthusiasm

..
Ideas Abound - But Youve Got to Take Action

Whether you are aware of it or not, we are all blessed with any number of wonderful ideas at virtually any given moment. What happens far too often however is that we ponder for a bit about the idea.
When Life Gives You Waves, Learn to S.U.R.F.

Would you like to learn a skill set and technique so powerful that you could learn to recycle every failure, disappointment, setback and discouraging situation into a steppingstone for your success? Would you like to go into every situation with confidence knowing you will have the skills to convert it into an experience with a positive benefit?Imagine skilled and highly trained fighters going into a difficult and scary situation. They don't go looking for it, but when it comes, they are ready and prepared.
Motivation: Good Luck or Bad Luck, Too Soon to Tell

As the story goes, there was once a farmer and his only son in the days just before the Civil War. Having only one horse, the farmer and son worked long hard days, sun up to sun down, just to get by, with nothing left to spare.
Motivation: No Finish LInes

There is a saying that goes something like "getting to the top is easy, the hard thing is staying there once you get there."There's a reason the above statement is so true.
Motivation; 7 Musings on Motivation

1. Most of us are motivated by one of two things - inspiration or desperation.
Motivation: 7 More Musings on Motivation

1. "If you have faith the size of a mustard seed, you can say to that mountain, move from here to there, and it shall be done.
Motivation: 3 Suggestions for Living a Life of Purpose, On Purpose

"There's so many roads that seem, To lead down to the sea.I wonder which road, will be the right one for me?"- SeawindI heard these lyrics on an old jazz tape the other day.
Motivtion: The Power of Responsibility

One of the things I've noticed about successful people is that they have a clear understanding of the relationship between cause and effect in their lives. Successful people understand that if they want something, they have to do all the necessary things to get it.
Motivation: The Power of Asking

Very shortly, in this paragraph, I'm going to share with you how to get just about anything you want. I usually try to keep things very simple and useable.
Motivation: The Power of Action, Part 1

I've heard it said that 85% of success is showing up. While that's true, in the words of radio commentator Paul Harvey, here's the rest of the story.
More Articles from YKTPC.com:
1 | 2 | 3 | 4 | 5 | 6 | 7 | 8 | 9 | 10 | 11 | 12 | 13 | 14 | 15 | 16 | 17 | 18 | 19 | 20 | 21 | 22 | 23 | 24 | 25 | 26 | 27 | 28 | 29 | 30 | 31 | 32 | 33 | 34 | 35 | 36 | 37 | 38 | 39 | 40 | 41 | 42 | 43 | 44 | 45 | 46 | 47 | 48



---
MORE RESOURCES: