About YKTPC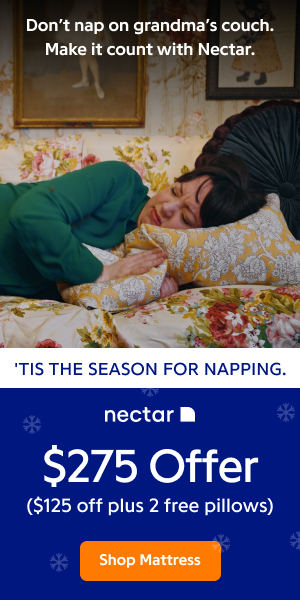 Welcomed to YKTPC.com - Your specialist in motivation talks, motivation training, corporate training and personal development.
YKTPC.com started in 2006.
It has the following vision, mission, strategies and values to untap the hidden potential in every individual:
VISION :
A motivating and inspiring ICON who develops responsible individuals and productive human capital for the workforce.
MISSION :
To inspire and motivate 1,000,000 students in schools/colleges/universities and employees in organisations by year 2020.
STRATEGIES :
To design, develop, deliver and disseminate information or messages relating to motivation and life-long learning through "Make or Break" and "Break Away" programmes.
VALUES :
Purpose Inspiring Motivated Persistence Integrity kNowledge (PIMPIN).
YKTPC is mainly energised by a motivational speaker, Ricky Wong Yoon Kiong, who is a highly motivated and inspired visually challenged individual with various academic and professional qualifications accompanied by 15 years of experience in the corporate sector.
If you're looking for Keynote Speaker, Motivational Speaker, Motivation Programme Trainer, or Employee Motivation Facilitator to hold a truly inspiring session, You've come to the right place! Our vision is your dreams come true!
Click here to read more about Ricky Wong!
Live To Win - Wong has written his 1st book - Live To Win with the purpose of motivating and inspiring as many people as he can. Today, thousands of his hard copy book "Live To Win" were sold. His book is read in many countries in the world - Singapore, Brunei, Indonesia, Hong Kong, China, Phillipines, Australia, America and England.




Ebook Sale! - Now, for a limited time only, Wong is holding a sale for his book "Live To Win" in the format of soft copy ebook which may be downloaded instantly even at 2:00 A.M., 24/7/365 after payment being successfully processed and accepted.

For more details about Wong's ebook sale, kindly click here to continue...



Wait! Sign Up For Your Free Ecourse Here...

A fully motivated individual, or leader with a clear personal and corporate vision/mission is an important asset to the organisation. These individuals and leaders are more likely to be more productive, thus producing better results.

Therefore, building a high performing team in organisations to achieve their corporate objectives and goals will be determined by these fully motivated individuals and leaders.

Sign up here for a seven-day course on the secrets of building and maintaining a high performing Team Through developing fully motivated individuals and leaders worth $97 absolutely *FREE OF CHARGE by filling out this form below and yor information will be kept confidential with us and never be shared or sold:


Click Here To Book Your Coach Package - Tour Package + 2 Way Coach Transfer!
Click Here To Book Your Attraction Ticket - Theme Park Tickets!
Click Here To Book Your Hotel - Hotel Room Reservation!
Articles from YKTPC.com
10 Ways to Overcome Procrastination: The Challenge for Tomorrow!

Did you realize that as much as 47% of the time we spend on-line has nothing whatsoever to do with our work? In 1978 15% of the population stated that they do procrastinate somewhat. Only 1% admitted to chronic procrastination.
Limitations Real Or Imagined, Stick Em In A Pigs Eye!

It's about time to take a real hard look at what you think about yourself. What do you really think you're capable of? What if I told you that you could walk on water? Would you believe me? Well, what if I told you that you could never be an important person? What would you say to that?Against All Hope!What you are capable of doing first and foremost rests with what's between your ears.
10 Ways to Reclaim Your Self-Esteem

The way you feel about yourself impacts how and why you do everything in life. If you feel good about who you are, then what you do will be an outside reflection of your innermost thoughts and feelings.
Cure Your Burnout!

Do you ever get those Sunday night blues? Dreading the week ahead, feeling the daily grind just draining away all of your energy before the week even starts? Or what about those days where you just feel like you are going through the motions and not really being present in your own life?We've all been there - burned out.Recently I received the following email:I work from a home office and my last year has been very busy.
Remember, Worse Things Can Happen At Sea, So..... Dont Ever Quit!

Throughout the many pages of scores of motivational books, with the Bible being at the forefront, we are encouraged to "not give up." We are told to believe that we can come through any situation and be victorious in life.
Courage Is A Gift

"It is not what happens to you, but how you react to it that matters. -Epictetus, the 1st Century Greek PhilosopherCourage is daring to be? Brave.
Live Life with Gusto

Life is a gift; live it with gusto everyday. Don't worry about the future because most of what you worry about never happens.
One Last Month to Make it Count!

Can you believe it, summer is almost over. Did you get to accomplish everything you planned? Did life sneak up on you, such as unexpected bills, a loss of a job or did your situation change? Well, the busiest 2 months of summer are over, with literally weeks until school starts up again.
Casting Vision

One of my greatest loves as a kid was fishing. This love developed quickly because my family owned a little bait shop that was located near Toledo Bend Lake in Louisiana.
Are Your Dreams A Day Late And A Dollar Short?

One of the greatest challenges facing our ever intensive quest for the impossible dream is to make it across the finish line even if it's only by the skin of our teeth. Many outstanding accomplishments have been started just to see our vision die one foot short of the goal line.
A Reality Practice

Suggested practice to gain freedom from self-limitation.It is suggested that what is actual and real in the world can only be experienced in the ongoing moment (by moment) and that to be fully in the moment can only happen if all ideas and beliefs about it are gone from the psyche - including the sense of "I", of self identity.
A Reality Practice

Suggested practice to gain freedom from self-limitation.It is suggested that what is actual and real in the world can only be experienced in the ongoing moment (by moment) and that to be fully in the moment can only happen if all ideas and beliefs about it are gone from the psyche - including the sense of "I", of self identity.
The Top 10 Creative Strategies for Moving into Action and For Getting Bottom Line Results

Your ability to move into action and to achieve bottom line results rests in the power of your thinking. These ten strategies will support you in transforming your desires into concrete action.
How To Be Motivated Without A Motivator

Many professionals spend their entire careers working under managers or supervisors that don't truly understand the importance of motivation. This lack of understanding results in one of two things: 1) Low performance and productivity of the organization and staff or 2) Self-motivation of the professional, which results in high performance, satisfaction, and productivity.
About That Dream...

About that Dream..
More Articles from YKTPC.com:
1 | 2 | 3 | 4 | 5 | 6 | 7 | 8 | 9 | 10 | 11 | 12 | 13 | 14 | 15 | 16 | 17 | 18 | 19 | 20 | 21 | 22 | 23 | 24 | 25 | 26 | 27 | 28 | 29 | 30 | 31 | 32 | 33 | 34 | 35 | 36 | 37 | 38 | 39 | 40 | 41 | 42 | 43 | 44 | 45 | 46 | 47 | 48



---
MORE RESOURCES: