Under The Guise of Care and Concern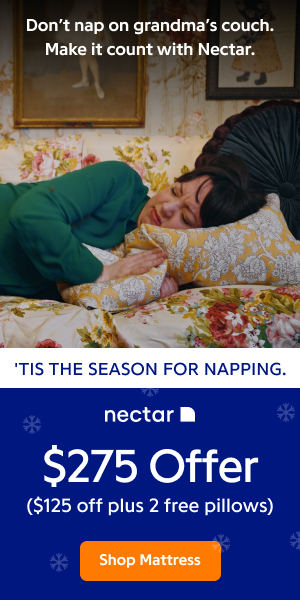 These words came up powerfully for me these past few months. I have had the experience this year of being in several situations in which people's genuineness and motives came into question over and over again. Have you ever met the type I am referring to? People who are correcting you because they care? People who are sharing with you for your own good and growth? People who show you every mistake and dark nook and cranny of your soul because they want to see you live a life of freedom, prosperity and possibilities?
So why is it then that you continually feel shamed, blamed, made wrong and angered by these people who are there to love, support and guide you?
How wonderful it is to have such loving and giving people in your corner ready and willing to have control (ooops, I mean "offer support") over your life. Yes control, because the people I am referring to are the ones that no matter what you do; they always have more "loving feedback" to throw your way--whether it solicited or not. Feedback(criticism is more the word) where you are left feeling off-balance, unsure of yourself and even guilty and ashamed of what you have been thinking or doing. You can not live up to "their" always changing expectations and if you stand up for yourself or challenge them, you are informed that you are not willing to listen, you have issues which do not allow you to hear the truth, you do not love them back, or you are making them wrong.
Do you ever find yourself putting off conversations because you are sure they will leave you exhausted, confused and feeling run-over? Conversations that your friend, coach, spouse, family member, recovery sponsor, clergy or boss will have with you for your own good and it's only because they "care?"
These people make me angry at the way they operate. I call them predators?praying on the energy, pain and complete trust of others. Some predators are so good at it that they convince themselves they are operating only for the betterment of man or womankind. Sounds pretty cultish to me. I feel for these people because they are remarkably powerful and if they could only do the work they "lovingly" impose on others, they would not be the threat that they are to ignorant, helpless people seeking a better way of life. These predators are unhealed power and very formidable. For these past few months, I repeatedly hear in my head "beware false prophets" and I believe in my heart not all predators know they are preying.
Here is what I feel is really going on here:
"Because I love you and care about you, I will pick apart every word, thought and action you have so that I can covertly insert what my will for you is and, if you start to see what I am doing, then I will tear you down and rebuild you so that you are dependant upon me and then remind you I am the one who really understands and hears you. I hear your pain and am willing to go there with you because I am committed to you. I will let you know and share with you how grateful I am that you have allowed me to teach you what real love, support and caring are, because I know you have never had anyone say these things to you and you will become addicted to my acknowledgment and appreciation of you. I am really a fearful person who needs others to need me so that I feel whole and complete. I can teach you everything you need to know to be happy, successful and fulfilled. Please know I love and care about you. I may sound angry and dominating or I may sound gentle and soft. Either way, the truth is, I am out for myself even if I know it or not."
In several of the communities I have been involved with over the years, I have seen this pattern/hunt many times and of course, for me it began at home, in childhood. Today, I have tools that these predators cannot operate with. Today I have the right to say:
"I have not asked for your input around this topic - thanks anyway."
"I do not like the way I feel after we talk about me, therefore I will find other support."
"No, I simply do not agree with you; I am not saying you are wrong."
"I have not asked for your input. When I would like it I will request it."
"This relationship is not one I would like to continue. Thank you for your time."
"I feel what you are seeing and pointing out is your own unhealed issues and you are projecting them onto me. I am NOT looking for that in my life. I would rather not remain in relationship with you. Please do not initiate further contact with me and thank you for respecting my wishes."
12 Step sponsorship objectives, when it comes to alcoholism and addictions, differs slightly as far as how much of an opportunity there is to deliver support. In this arena, we are dealing at times with a sense of urgency in which the result can be jails, institution and death. (Death which is not always our own.) Even in this arena, there are tell-tale signs of a controlling sponsor vs. a competent sponsor, and those of us who study a 12 Step program learn what to look for to distinguish the difference between a genuine humility and ego-driven personalities. I suggest newcomers, coaching clients or anyone seeking mentorship to always ask those whom you are trusting for guidance and quality support these two little qualifiers:
1. "How did that work for you when you did that?"
2. "What experience do you have with this?"
I have gotten a little personal in my beliefs and feelings and please do not misunderstand me. I am not here to judge everyone on the planet as far as motives and methods of operation. I do however feel prompted to stop a crime in progress. For me, there is still a fine line between letting a person learn the lessons they need to learn vs. sharing my experience and exposing those that rob others of individuality, power, full self-expression, learning from their own mistakes and letting go when asked. I take issue with people such as coaches, therapists, sponsors, clergy, school guidance counselors and anyone in positions of influence that teach others about ego-deflation, possibility and humility when they practice none of it themselves. The people that talk their walk and not walk their talk. I only know that for myself, I am willing to continue learning where this line lies in all of my affairs. One thing I have become painfully aware of at times in my life, as well as joyously aware of, is that there is only one God and it's not me.
The Coaching Catalyst is a free newsletter: www.agapelegacycoach.com to join.
Elizabeth Tull is a Professional Excellence coach working with those who seek to craft and design Legacies of Excellence. She also bridges the recovery community to the coaching world through Next Step Living and Communication. Please visit! http://www.agapelegacycoach.com
---
MORE RESOURCES:
RELATED ARTICLES
---
A Reality Practice
Suggested practice to gain freedom from self-limitation.It is suggested that what is actual and real in the world can only be experienced in the ongoing moment (by moment) and that to be fully in the moment can only happen if all ideas and beliefs about it are gone from the psyche - including the sense of "I", of self identity.
---
The First Step
Today is an anniversary of sorts for me. Three years ago today, I publicly launched Tomorrow's Edge after years of getting ready, talking about how I was someday going to do it, and researching everything but advertising! It was a huge first step in the middle of a bunch of first steps that I had taken up to that point.
---
Overcoming Procrastination
What are the reasons that YOU procrastinate?Are you a perfectionist?Do you procrastinate on projects that you dislike?Do you over schedule yourself?Do you have fear of failure?Or maybe fear of success?Perhaps you dislike or disagree with the person delegating the job?Do you lack clear goals?There are many reasons for procrastination, but only one result. Stress, anxiety, and a great amount of wasted time.
---
Turn your Dreaming into Doing
The first of January and September, as well as our birthdays seem to be the times in a year when we focus on the gulf between where we are and where we would like to be. By now, many of you have already given up your New Years Resolutions and settled back into the comfortable routine of last year.
---
Life Rewards Action
Thinking is good, yes it is. I strongly encourage thinking.
---
Daily Motivation--Be Kind to Yourself for a Change
"How far you go in life depends on your being tender with the young, compassionate with the aged, sympathetic with the striving, and tolerant of the weak and strong. Because someday in your life you will have been all of these.
---
Why are You Living?
It was 4,O'Clock in the morning, my regular time to leave my bed and prepare myself for the day's activities. But today, it was special?some thoughts were troubling the peace of my find.
---
Danger In The Comfort Zone
I don't know who said it or where I heard it, but I'm sure it was brought to my attention by a sales trainer somewhere, at some time during my journey through the maze of countless sales trainings and seminars that I have attended over the years, but it does make perfect sense.There is danger in the comfort zone!Ahh yes! The comfort zone, we all know it very well, we have all spent a lot of time there.
---
How To Get Through A Bad Day
No matter how hard you try to make them otherwise, some days are just awful. They start off bad, they never get any better, and they end on a low and sometimes even gloomier note.
---
You are the Master of Your Destiny
Every thought of a human being is transformed as picture in everybody's mind.The picture transformed into your mind will be depending upon your thought.
---
Do The Hardest Thing First And The Rest Will Be Easy
Have you ever noticed that in life we almost always choose the easy road, the path of least resistance when it comes to challenges in our way?I remember as a kid working in a warehouse, the foreman came up to me when I was complaining about the tough job I had ahead of me at the end of my shift, and said?"You want a secret that will help you not have to deal with that task at the end of the day?"I said "Sure", hoping he was about ready to give me a new assignment."Do the hardest thing first, and the rest will be easy" he replied.
---
Instant Willpower
We've all heard people say "I have a system". Ever since I was a little girl and watched my mother put together a grocery list, I've known -- and used -- the power of systems.
---
The P Word... Procrastination
A problem many of us are familiar with. Its showing up in your work environment interfering with your daily life?.
---
Chasing Your Dreams!
Friends, it is always a power of your dreams and a motive to move ahead, which is required to move ahead and to be successful in life. Does it sound, impractical; let me share with you, something practical and real.
---
Five Ways to Stand Out from the Crowd
Some people are content to just to be another face in the crowd. By assuming this attitude, they are saying, in effect, to the rest of the world, I'm just average; there's nothing special about me.
---
9 Great Ways To Change Your Life By Changing Your Motivation Style
If you are not as productive as you'd like or tend to procrastinate, you can become motivated by changing your personal style. The trick lies in making the activities you put off more interesting, easier, and less unpleasant.
---
If You Dont Ask You Are Rejected, 7 Steps to Overcome that Fear of Rejection
If You Don't ask then You are Already Rejected. Many Home Based Business People are afraid of Asking Because of fear of rejection.
---
A Perfect World ... Imbalance Creates Motivation
I am a big proponent of balance. Everything has to be just so.
---
Selective Perspective
Picture this: A mother and daughter are looking at the snowfall from the front widow of their home. The daughter thinks: "Great, No school tomorrow.
---
Ill Put My Money On The Kid!
Now, the Fun Part. It is nigh time to find a way to take all the buck out of this bucking bronco we call the internet.
---