Resolution Revolution: 3 Tips For Creating Real Change in the New Year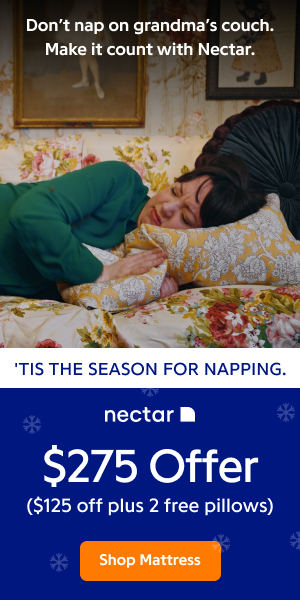 'Tis the season once again for parties, champagne, noisemakers...and of course, New Year's resolutions. Every year, millions of people go through the same ritual of making optimistic resolutions for the coming year - many of which are destined to be swept up into the dustbin with the remains of the confetti and party favors.
But what if you could make this year different? What if you could revolutionize the way you approach resolutions so that they actually work for you, rather than against you?
Although there are many excuses for why resolutions fail, the real reason for "resolution dissolution" is not that you are weak or that your hopes and dreams are merely wishful thinking. It's that in many cases the things you swear to give up or take on every year are merely surface indicators of deeper problems. Unfortunately, like covering acne with makeup or paying the Visa bill with the MasterCard, making such resolutions simply covers up the problem without addressing the real cause - setting you up for failure, while allowing the original problem to grow worse through neglect.
This year, instead of metaphorically slapping a new paint job on a rusty old lemon, why not go beneath the surface flaws and fix the real problems once and for all? Of course, uprooting deep-seated issues and self-destructive habits isn't nearly as easy or as much fun as making out a list of socially approved itches to ritually scratch for a few weeks before returning to your warm and comfy rut. But in the long run, if you aim at the heart of the matter over the heat of the moment, you may end up with way more than a Happy New Year - you may just get a whole new life!
Here are some tips to help you get to the real source of the problems:
1. Decide what's not working in your life, and then figure out why you're keeping it around
Every behavior humans engage in results in one of two alternatives. Either you get something you want and you keep doing it, or you get something you don't want and you quit doing it. It's just that simple.
Even obviously self-destructive behaviors offer some reward, however tenuous, or people wouldn't keep doing them. It could be the avoidance of some greater or more frightening pain or discomfort, the allowance of special attention or excuse from unpleasant activity, or perhaps a payoff of some other emotional power, manipulation or hold over others. And no matter how strong the urge to engage in such behaviors feels to you, unless you are seriously mentally ill (and I do mean seriously) you can stop yourself, given sufficient motivation.
Spend some time digging out what reward your bad behavior is getting you. Once you find that, you can more objectively decide if you really want that payoff bad enough to keep the behavior - and all of its attending consequences.
2. Think like the "last man/woman on earth"
Before engaging in self destructive or risky behaviors, such as spending money you can't spare on a new toy or showing off in a dangerous manner, ask yourself the following question: "If I was the last person left alive and there was no one else left on earth to see me have or do this, would I still go to this much trouble or risk to do so?"
If the answer is no, then chances are good that your real motivation is the attention, reaction or approval/disapproval of others and not your own intrinsic needs, wants or desires. Use that knowledge to make better decisions and to learn more about who you are and why you do what you do in the process.
3. Get oriented.
You wouldn't set out on a trip without consulting a map, nor would you buy into a financial investment without tracking past behavior and getting sound predictions on future growth. Yet many people live their lives without ever knowing where they are going, and invest themselves heavily in decisions and resolutions made on a whim, with no real guidance or direction.
Spend some time figuring out what your long-term goals, needs and dreams really are, and then weigh each future decision based on whether or not it takes you closer to these targets.
If you find yourself continually drawn to activities that do not further your stated goals and needs, then it's time to re-examine both. Either your stated goals aren't your real desires or the activity yields some hidden reward you're reluctant to pass up. You can't expect to make real and lasting change until you sort these issues out.
One thing you must understand and acknowledge is that creating real and lasting change in your life (as opposed to making short-term, feel-good gestures of dubious value) is not only hard, it can be downright frightening. I know of at least one would-be quitter that gave up using stop-smoking patches, not because they weren't working but because they were! The lesson here is that when many people say that they want to change, what they really want is to have changed - to get where they want to be without all the work and upset of actually going through the changes. But even when we desperately do want real change, what's familiar and comforting now (even if it is painful and limiting) can be a much stronger draw than what's better for us in the distant and possibly risky future.
But by getting to the core of the matter and by using the tips above to help you set a firm foundation to build upon, you can provide yourself with stronger ammunition to ward off your demons and strip away the illusions that glamorize your self-destructive behaviors and make it easier to give in to them. Once you've seen why you do what you do, it's much easier to respond to events and make sound choices, rather than reacting out of habit and making seat-of-the-pants decisions.
This year, instead of fighting another losing battle with half-hearted and ineffective resolutions, why not spend the holiday season doing something truly revolutionary: creating a life so well-tuned to your values, needs and loves that you can kiss New Year's resolutions goodbye - forever!
(c) Soni Pitts
ABOUT THE AUTHOR
Soni Pitts is the Chief Visionary Butt-Kicker of SoniPitts.Com. She specializes in helping others reclaim "soul proprietorship" in their lives and to begin living the life their Creator always intended for them.
She is the author of the free e-book "50 Ways To Reach Your Goals" and over 100 self-help and inspirational articles, as well as other products and resources designed to facilitate this process of personal growth and spiritual development.
---
MORE RESOURCES:
RELATED ARTICLES
---
Why Idle Hands Create Stagnation in Our Lives
You've probably heard the phrase, "Idle hands are the devil's tools" -- meaning if you don't have something to keep you busy, you're likely to get into trouble. That can be argued of course, since the intent to cause trouble probably has to be present also.
---
What Comes First the Action or the Feeling?
In other words, it is in the "doing" that we appreciate and learn the meaning of an action or activity, not simply in thinking about it.It's the action that preceeds the "feeling," whether it's the glory of victory or the agony of defeat.
---
Thinking for Success - The Same Method Does Not Work For Everyone
I am always concerned that there are so many books available on the subject of being successful, but unfortunately many of these books are read and then discarded.It is very important that when you purchase a book on any subject that the author is an expert in his or her field.
---
Sow the Seed - See the Harvest
The story is told of two boys who were walking through a field and found some corn seeds scattered across the ground. They each took one of the seeds home and planted it.
---
Motivation By Consequences
In 2004 seven badly behaved teenagers were sent to a brat camp in the USA by desperate parents whose lives had been made hell by their own offspring. All seven were from the UK.
---
ABCs for High Achievers
A im for what you want by focusing clearly on priorities.B elieve in yourself and your goals, and then begin to strive for them.
---
Discover The Upside of Anger
Most of us are prone to anger! As we grow older, a certain degree of control keeps us in check, but the pot is on simmer and the lid is loosely fixed. An unexpected jolt, or a sudden increase in heat will nearly always result in a boiling cauldron.
---
My Backyard Recipe for Creating an Abundant Life
There's a party going on in my backyard. Just beyond the goldfish pond you can hear the low hum coming from the bee ensemble.
---
Explanations?... or Excuses?
Which of the following "explanations" have you heard (or used!) in the past few weeks?* I need to reward myself for being so good.* The boss hates me.
---
How To Overcome Procrastination Quickly And Easily
Maybe it is time to discover a new way to overcome procrastination and get motivated.When a deadline looms you need a quick and easy way to start making some progress and beat procrastination.
---
Motivation From A Great Western - We All Have It Coming
Most self-help gurus warn us against watching too much TV. Spending time with your much maligned TV set does have advantages, however.
---
The Ultimate Kick-butt Motivational Lesson
How often have you struggled with yourself over the work that needs to be done? How many times have you put off performing some task or other because it's too mundane?Not everything you do in business is going to excite you. There will be many times when you just can't get yourself sufficiently fired up to make the effort to start, develop or even finish a project.
---
Break Free
I received an email the other day from one of our customers. "Please help.
---
Pride and Prejudice Can Be Healed and Melted Away
Several years ago, my husband introduced me to some potential clients of his at a summer picnic. A few glasses of wine for me and many people seem wonderful, situations are funnier and life is more comfortable.
---
ADHD - Its a Wonderful Life
As I usually do over the Holidays, I watched one of my all-time favorite actors in one of my all time favorite movies and that's Jimmy Stewart in "It's a Wonderful Life". Co-starring Donna Reed and made in the 1940s, the movie was not critically acclaimed at the time, but over the years has become a stable of the Holiday Season.
---
Ask Your Question - Get what You Desire
"Questions get answers, advice, opinions, beliefs, impressions, stories, and more questions. Questions are about life, people, careers, achievements, facts, and faith.
---
Get Up and Do!
The motivation to change my oil came the other day when I turned the key in my car's ignition. It coughed wearily, and there was an ominous clicking sound where the engine should have chimed in.
---
Hey CyberJunkie, Clean that Booger off Your Nose!
Well..
---
Have You Just Hit The Wall?
Have you hit the 'brick wall' yet?No? Well it won't be long.I started tinkering with the internet at the start of 2003, then finished my property maintenance business towards the end of that year and went full time online.
---
After the Storm......
Have you ever wondered why is it that after we go through a bad phase in life we seem to come out better for it? It use topuzzle me too until recently after I stared down a gunman'snozzle I realized why.If you have ever been in a situation like I did and survived totell the tale you would be more than grateful for everything.
---