Just Do It!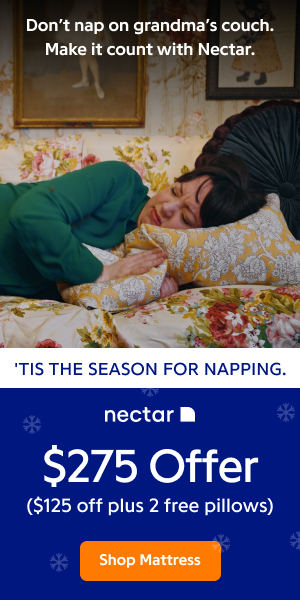 If you run a business like I do, you probably have limited time to do all the things you need to do each day. In order to make sure I get to exercise each day, I have to get up BEFORE the chickens do - between 4:30 AM and 5AM. Every single time I have to tell myself, "Kim, JUST DO IT!" I don't always want to either but I do it.
Why would I do that? Because if I don't, I know I won't feel my best during the day. Some of you may be saying, well that's easy for you to say; you're probably one of those "weird" people who actually likes to exercise. You would be right I do but NOT at 5AM! However, that's the time I've set aside to make sure I DO exercise. If I put it off until "later" the likelihood of me getting my workout in is about nil.
The question still remains here though - how do I "just do it?" That's the question isn't it? It all begins, as does every single thing else, in your head. It's a matter of how badly do you want to feel better about yourself, to feel good because you are healthier as a result of exercising.
I recently read in a magazine I receive that there is no magic bullet that will give you the body you desire without two things: 1) diet and 2) exercise. No matter what there is just no getting around the fact that we are what we eat and what we do too!
My stepfather is an exercise physiologist and he always told us when we were growing up, more output less input is what will gain you a fit and healthy body. Period. That's it! So now, I say again, you've got to just do it! For you. Tell yourself that every day - it's for you. For a better quality of life and surely a healthier one.
Is it easy? No, but you can make a simple goal of doing something each day that will bring you to your goal - whatever that may be. You have to decide that because, after all, it IS your body. If you're out of shape, start out slow. You don't have to run a marathon your first day, but you can walk a block or two, even a mile if you're up for that. Just DO something, until you're adding a bit more each time. You'll be amazed at what you will be doing in no time.
You may start with walking a block but you'll be running a mile before you know and then, who knows, maybe you'll be running a marathon. Or doing a bodybuilding competition. Or just not being tired all the time because you are doing some form of exercise each day. Don't roll over and go back to sleep or say, I'll start tomorrow because that is the exercise NOT trap. It will just become a pattern that can only lead to more disappointment and frustration. Besides, you CAN just do it! I do and I know you can too!
So come on, today, JUST DO IT!
Kim Bloomer, owner of Aspenbloom, is a preventative pet care consultant. She also publishes several RSS channels including, AspenbloomWellPet. Kim also has her own product for helping abused animals recover. To find out more visit Aspenbloom Pet Care.
---
MORE RESOURCES:
RELATED ARTICLES
---
Self Determination - Making the Most Out of You
Breaking the mold of being a child is difficult. The mere addition of years does not make that happen.
---
Around The World On $80
Jules Vernes adventure story, Around the World in 80 Days, stimulated the imagination of 26-year-old Robert Christopher."Why," he asked himself, "can't I go around the world on $80.
---
Staying the Course
Are you willing to stay the course? Once you have decided on a course and set sail toward your destination, you will undoubtedly face moments along your journey, perhaps even long stretches, where it seems that you are not making progress toward your goal even though you are doing the things necessary to reach it. We've all heard the saying "it's darkest before the dawn" and it's often true that we are on the verge of great success when it is most difficult to see the light at the end of the tunnel.
---
How To Become More Patient
"Lord give me patience - and hurry!"Have you ever prayed this prayer? You've had plenty of opportunities to, haven't you? I don't know about you, but I tend to overestimate what I can accomplish in the hours I have, and underestimate the hassles that will accompany those tasks that seemed simple when I took them on. Patience is an essential skill for both organizational leaders and team members.
---
Define Your Own Future - Shatter The Crystal Ball!
When I decided to look into remote viewing, I had the impression that it had some bizarre metaphysical and psychic associations. But, in reality, remote viewing is a natural and 'taught' method of probing remote locations in the past, present, and future.
---
Change 101: How to Handle the Changes that Come Your Way
One of the few things that are constant in this world is change. At the same time, many people just don't like change.
---
Live Life with Gusto
Life is a gift; live it with gusto everyday. Don't worry about the future because most of what you worry about never happens.
---
About Creating a New Life
1. Where do I start to create a new life?There is only one place to start, and this is by taking time out of your busy day, and truly looking into your heart, because this is where all of your answers can be found.
---
Ill Put My Money On The Kid!
Now, the Fun Part. It is nigh time to find a way to take all the buck out of this bucking bronco we call the internet.
---
Unleash Your Unlimited Power
Your Non-Conscious Mind is 98% of your full power. Your Inner Knowing is at least 986,743 times more powerful than your non-conscious mind.
---
Right Action & Right Effort: The Keys to Martial Arts Mastery, Keys 3 &4
In the philosophical teachings that form the base for our Warrior Concepts Life Mastery Program, there is a model by which we can examine our thoughts, words, and actions from eight distinct perspectives. These eight "paths" which contribute to both who we are and how we associate with the world around us include our:1.
---
Why You Should Write Your Obituary Today
Writing your own obituary sounds and feels a little strange, I know. If the idea doesn't appeal to you, try pretending that you have just won an award and the newspaper is doing a feature story on your accomplishments.
---
17 More Things Ive Noticed Along the Way So Far
Three areas of life in which we get very little training, yet we all seem to have a strong opinion on: marriage, parenting and money.When all is said and done, it really is much simpler to succeed than to fail.
---
Can Pain Be A Motivator?
Carol was a new client. She had been looking for a job for several weeks and wasn't having much success.
---
Ready, Set, Action!
James 2: 17?faith by itself, if it is not accompanied by action, is dead. 24You see that a person is justified by what he does and not by faith alone.
---
How To Deal With Denial
Denial is a coping mechanism commonly used when something happens that we really don't want to see. Doing this is actually quite natural.
---
Time Management - Finding Some Personal Time
Personal time or relax time is often why people want to learn how they can squeeze an hour or so out of their busy day. Often though, personal time becomes television time.
---
Anxiety & Panic - Make Your Information Work for You
Whether you suffer from anxiety and panic attacks or not, there is a lesson in here for everyone.Some year's back my husband and I got our selves into a bit of a pickle where money is concerned (probably something quite a few people can relate to).
---
Getting Out of a Rut
Are you feeling bored or restless? Do you need to make a change of some type? People who make creative breakthroughs are the ones who usually are looking for different ways of doing things. I am going to suggest some possible ways to get out of your rut.
---
Motivation By Consequences
In 2004 seven badly behaved teenagers were sent to a brat camp in the USA by desperate parents whose lives had been made hell by their own offspring. All seven were from the UK.
---