Living Outside the Lines of Normal and Reasonable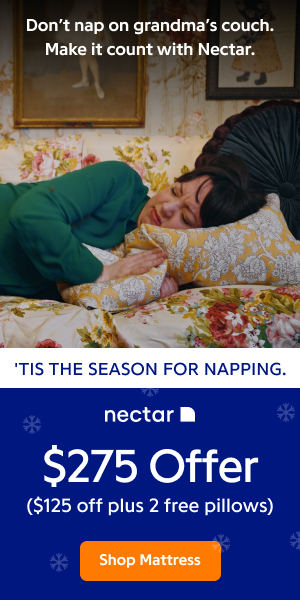 Elizabeth Tull is a Professional Excellence Coach who lives with her two children outside of Atlanta Ga. www.agapelegacycoach.com
A client of mine told me of a post recently by a woman who feels professional coaching is teaching "New Age" philosophy and that we promote thinking outside-the-box. She feels that way of thinking is not an encouraging idea to promote because it is unrealistic and a waste of time for people who want to live successfully in today's society. I had to laugh. She posted on a 12 Step chat room! Where would she have posted if Bill Wilson, Dr. Bob and Microsoft had NOT thought outside the box?
My answer to this woman is: I don't know much about Mew Age but cheers, high five and AMEN for any encouragement and current day success stories that promote outside-the-box thinking! Thank you Bill Gates and Christopher Reeve to name two practical and easily recognizable outside-the-box thinkers that have lived outside the lines of "normal and reasonable thinking." How about some older examples? Jesus Christ, Galileo, The Pilgrims, ancient Greek democracy and philosophy, early American colonists, The Beatles and most recently stem cell research which brought Americans out to the polls in record numbers this election? Talk about your catalysts!
The treasure that I have found my way back home to is personal greatness.
In my experience, living and internalizing personal greatness means not always being comfortable, reasonable and "realistic" according to today's society. That living-in-the-minute and having real freedom, full self-expression, creativity, innovation, excitement and joy is the result of saying yes to challenges, people or my own voices that point out "it" may be hard or "it" wont be easy as well as using my outside-the-box thinking and understanding that I might feel vulnerable, uncomfortable, stretched or just plain tired at times. That's not an extravagant price to pay for freedom and excitement in my book.
Laugh in the face of danger I say! Run with the Bulls! Swim with the sharks! Surf the pipeline!! (Well, not really unless you have great health insurance?). I am not promoting unsafe measures, rush of adrenaline living or fantasy. I have had a re-awakening to a tool that I hold, live and learn by in which my highest self is captured, inspired and triggered:
Doing the unthinkable, being unreasonable and living outside the lines.
What is reasonable and unreasonable anyway? Tell Cro-Magnon man that we've put a man on the moon and he's left in bewilderment speaking as if we are Gods. Share the same thing with Galileo and he wants velocities and time factors.
I took a powerful seminar a few years back called The Landmark Forum, www.landmarkeducation.com in which they defined it for me:
Being reasonable: honoring the reasons why I can't.
As I honestly look at my life, I can recall memories or experiences from childhood up through today in which my disappointment, fear, frustration or doubt was re-invented into an awesome feeling of pride, victory and accomplishment. The times when I'd either thought or were told that I could NEVER pull "it" off. "It" was impossible, too hard, unrealistic, selfish or great for others, but not for me.
I have heard those reasons my whole life, though as a child I wasn't listening. I was unreasonable. I was too busy discovering and inventing ways to make it work. My attitude back then was, "Watch me." I didn't comprehend the words:
" No? I/you can't? It's a waste of time? No one has ever pulled that off? You'll get hurt? That's impossible? What will people think?"
So why is it that at 39, I am only just rediscovering that part of the power in personal greatness that is being willing and intentional in taking on hard, difficult or risky projects? Where does that undefeatable kid spirit go?
What happens to some of us as we reach numerical adulthood in which not only do we hear the "you can'ts," the "you'll fails" and the "it's a waste of times," but we buy into it hook, line and sinker? That only being cooperative and socially reasonable is what makes you a successful member of society? (Successful to them maybe, but how fulfilled are you?) Could these messages come from the media, our parents, peers, society, co-workers, religion, living in our own mistakes, or this one:
"Act like an adult."
Some, like myself, buy into the smear campaign unintentionally sent out by those looking to protect us and keep us safe and a few, perhaps, even out to keep us small.
Today, I am an adult. Today, I am fully responsible for family AND I am once again a risk-taker and visionary reaching for glorious heights and thriving from Higher Purpose Living. I am once again rolling up my sleeves and saying "So what?" or "Yes it will" to challenging or difficult opportunities.
Today, I am unrealistic and unreasonable as far as society's definitions and my own self-imposed restrictions. Today, I love living outside the lines and thinking outside-the-box. Once again, I am an explorer.
Today, I understand that the personal heights I achieve are directly proportional to the whats, hows and whys in creating my life. The larger my goals or vision, the larger the call to action. I don't need results or outcomes to turn out the way I envisioned them anymore--it's all in the climb, knowing when to surrender and when to ask for support from others.
So for you reader, I wish you extraordinary challenges, glorious heights, unreasonable opportunities and life outside-the-lines.
When you hear "It might be hard," reply with, "So? What's your point?"
Live Gloriously,
Elizabeth Tull
www.agapelegacycoach.com
Elizabeth@agapelegacycoach.com
Elizabeth Tull is a Professional Excellence Coach who works with those interested in crafting and designing Legacies of Excellence, Enhanced Sober Living and Support for families affected by Clinical Depression. Please enjoy The Coaching Catalyst newsletter a gift http://www.agapelegacycoach.com to sign up.
---
MORE RESOURCES:
RELATED ARTICLES
---
What Motivates the Motivator?
Someone wrote me an email a couple of weeks ago and said, "I would love to know what motivates YOU!" So I took them up on it and I want to spend some time telling you how I stay motivated.It is a valid question, this one of what motivates me.
---
Planting Seeds of Action
Recently, I was driving past a local nursery and saw a sign that said, "Fall Is For Planting." As I drove, the idea on the sign was gnawing away at me.
---
How To Become More Patient
"Lord give me patience - and hurry!"Have you ever prayed this prayer? You've had plenty of opportunities to, haven't you? I don't know about you, but I tend to overestimate what I can accomplish in the hours I have, and underestimate the hassles that will accompany those tasks that seemed simple when I took them on. Patience is an essential skill for both organizational leaders and team members.
---
Being Determined - What Good Will That Do?
'Consider the postage stamp: its usefulness consists in the ability to stick to one thing till it gets there.' -- Josh BillingsOn Sunday, June 19th 2005, I was fortunate enough to see hundreds of cyclists, young and less young, tackle the 13th Scottish Bikeathon in aid of Leukaemia Research.
---
Are You Facing Challenges? Then Make A Different Decision
Many people don't really understand the gift they have been given in their ability to be decisive. According to the dictionary, decisiveness means 'having the power or quality of settling a dispute, question, doubt, contest, event, etc.
---
Ten Major Causes of Failure
-Lack of a specific purpose in life. You can not hope to succeed in any field of your life if you don't have a central purpose.
---
How to Make Bite Size Resolutions for 2005
It never fails. Another new year approaches.
---
The Downward Spirals Of Life - Top Ten Steps For Freeing Ourselves From
Some people call them vicious circles or cycles. I prefer to think of them as downward spirals of life.
---
Changing Lifestyles
We stood in the kitchen talking. I was discussing my upcoming change in lifestyle.
---
Three Simple Ways to Stay Focused
While I was trying to find a subject to write about this month that would be of interest to my readers, I did many things with my computer.I stared at a blank computer screen.
---
Ten Terrific Self Motivating Tips
No one can motivate anyone to do anything. All a person can do for another is provide them with incentives to motivate themselves.
---
How Are You Feeling? Its More Of A Brain Question Than You Think
How you respond to How are You reveals a great deal about you."Hi! How are you?""Not bad, you?"How many times have you started a conversation this way? I'll bet you do it nearly every time you say hello.
---
Change 101: How to Get the Changes You Desire
Here's a bold statement:Change can be simple and easy.It really does not have to be so hard, although sometimes we make it much harder than it needs to be.
---
Miracles are Your Responsibility
Miracles are your responsibility! What does that mean?Simple..
---
After the Storm......
Have you ever wondered why is it that after we go through a bad phase in life we seem to come out better for it? It use topuzzle me too until recently after I stared down a gunman'snozzle I realized why.If you have ever been in a situation like I did and survived totell the tale you would be more than grateful for everything.
---
Right Action & Right Effort: The Keys to Martial Arts Mastery, Keys 3 &4
In the philosophical teachings that form the base for our Warrior Concepts Life Mastery Program, there is a model by which we can examine our thoughts, words, and actions from eight distinct perspectives. These eight "paths" which contribute to both who we are and how we associate with the world around us include our:1.
---
What are You Waiting for?
Do it now! Whatever it is you have been putting off, do it. This is your life, it is not a dress rehearsal.
---
Growing Out of Your Comfort Zone
It has been said that "if you are not growing, you're dying." As human beings, we are on a constant journey called life.
---
Ever Feel Like Your Elevator Is Stuck Between Floors?
What do you do when you make a big mistake? When you fail? When you suffer defeat? When everything just goes wrong? When serious misunderstandings develop with others? When it appears like there is no way out? When solutions to your problems just seem impossible?A Familiar Location; The Bottomless Pit!What do you do; do you do nothing and allow the circumstances to push you around? Do you blow your stack? Do you bite the hand that feeds you? Do you become fearful and run away? Do you get your knickers all in a twist? Do you ever feel like your elevator is just stuck between floors?Or, do you grab the bull by the horns and flatten him like a pancake? Do you turn bad circumstances into advantages just for the sheer joy of it? Do you look at every problem with faith and optimism knowing that positive results can and will be found?Time To Grind It Out!Well, I tell you this; if you are the kind of person that always looks for that kind of satisfaction, then you are busier than a one legged man in a bu** kicking contest. But, you knew that quite well.
---
Are You A Visionary
Dreams may seem unimportant in your quest for success. And it's true that ordinary dreams are often a mix of what happened during your day --plus some "wild" random associations.
---