How to Take Your Stalled Projects to the Finish Line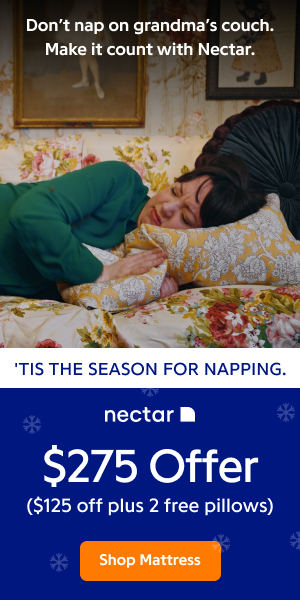 Q. I have several projects going at once -- but I never seem to finish them! I'm pulled in so many different directions -- and I end up with nothing to show for my efforts!
A. While you're in a creative mode, you're most likely to be swamped with ideas! Most people have too few ideas or too many. Here's how to deal with the "too many to finish" challenge.
(1) Stop berating yourself for not finishing a project. Instead, say, "I don't feel ready to move in that direction. I'll write down the idea and file it away for the future."
(2) Tell a story about what would happen if you finished each project. "Susan finished all her art projects and..." You may be surprised what comes up. One client resisted finishing a book because she dreaded getting a slew of rejections from agents. Another resisted applying for jobs because she dreaded spending eight hours chained to a desk.
(3) Review your economic situation. If you're desperate to finish these projects to make money, fear may be blocking your intuition. You'll have trouble thinking clearly and setting priorities.
On the other hand, if you don't need the work, you may not be motivated. Some people need a certain amount of pressure to get moving.
(4) List up to three goals that you'd like to accomplish in the next six months, even if you do nothing else. Some people need to focus on a single goal or they get hopelessly distracted. However, others (including most gifted adults) are multi-taskers, who aren't happy unless they're juggling several balls in the air.
(5) Study the market for each project you are considering. Once you've identified your target customers and the need you'll be meeting -- and made sure people will pay for what you offer -- you'll realize whether moving forward makes sense.
(6) File each new idea in a computer or paper folder or set up an "idea board" near your desk. As you think of ways to flesh out an idea, add notes to each folder. Give each idea time to mature. Some will fade away on their own; others will ripen into exciting opportunities.
(7) Create a strong support system, even if you have to hire a consultant or coach. As Julia Cameron wrote in The Artist's Way, the notion of solitary creativity is nothing but a stereotype. Writers, artists, business owners and professionals need opportunities to talk about their progress. They need to feel someone cares about what they're doing and believes in them.
In my experience, this lack of a support network tends to be the single greatest source of success in any field.
About The Author
Cathy Goodwin, Ph.D., is an author, speaker and career/business consultant, helping midlife professionals take their First Steps to a Second Career. http://www.cathygoodwin.com "Ten secrets of mastering a major life change" mailto:subscribe@cathygoodwin.com Contact: mailto:cathy@cathygoodwin.com 505-534-4294
---
MORE RESOURCES:
RELATED ARTICLES
---
Its Not Your Fault
Have you ever wondered what's really holding you back from achieving all your dreams and making the money you really want to make?Well, worry no more. It's not your fault.
---
Unleash Your Unlimited Power
Your Non-Conscious Mind is 98% of your full power. Your Inner Knowing is at least 986,743 times more powerful than your non-conscious mind.
---
Fear Emotions - Positive or Negative?
What is fear's purpose? How do you handle it? While I am working in my pest control business, I meet people on an almost daily basis who are influenced by negative fear thoughts regarding pests invading their premises. A good size spider, rat, or unexpected insect can set someone off pretty quickly, and literally immobilize them.
---
Storytelling - The Great Motivator of People
In a data-driven world, facts and figures are the order of the day in sales calls, employee meetings, board rooms, and political assemblies. Traditionally, when a person is trying to convince someone else to do something they use the logic of benefits and features - long the sacred domain of anyone in sales.
---
The Benefits of Keeping A Journal
Keeping a journal has many advantages and benefits. Whether you write a few lines or pages, through journaling, you can record and track a lot of information that can be easily retained for future reference.
---
The Simple Secret To Lasting Motivation
This is a key to lasting motivation and beating procrastination.If you have friends who are highly driven business people, spend time with them whenever you want a motivational boost.
---
Nothing To Lose
I stormed out of the office and headed for the patio area in front of my office building. It was October 2003, and everybody knew what happened.
---
If You Dont Ask You Are Rejected, 7 Steps to Overcome that Fear of Rejection
If You Don't ask then You are Already Rejected. Many Home Based Business People are afraid of Asking Because of fear of rejection.
---
Stretch!
"Only as high as I reach can I grow, Only as far as I seek can I go, Only as deep as I look can I see, Only as much as I dream can I be" Karen RavenIn spite of the unpredictable weather (tropical heat, then snow blizzards!) it is Spring! (Or is it early Summer? I can't tell!) With Spring comes the chance to be outside more - even if it is dodging between rain showers! I know, the weather isn't really playing ball at the moment, but couldn't you be? After a winter conserving energy and warmth inside, and of lovely comfort foods, it is time to shake yourself off and become more active, to add more movement to your life and to begin to breathe.When you wake in the morning, instead of rolling out of bed groaning, take a moment to throw back the covers, raise your arms above your head and stretch! Take deep breaths and really welcome the start of a new day.
---
Breaking Through Resistance
Why is it that every time you start something new, a million and one things get in the way?You make a goal to lose weight and all of a sudden every time you go to the store you seem to notice the chocolate you've been craving.Or you decide to start a writing project but every time you sit down to write - you're stuck, you don't have any inspiration.
---
Teaching kids -- UGH!! (...and what I learned from it)
I have a confession to make: I don't like working with little kids.Don't get me wrong.
---
Achieving Your Dreams
Have you achieved your dreams? Dreams are an important part of our lives and should not be ignored. Our dreams inspire us to achieve unbelievable deeds, create stunning works of art, bring to life the impossible and give us hope and strength to look toward tomorrow with optimism and determination.
---
Passion and Purpose
Who are we, standing here on this planet, looking for a place to be? Are we the "forgotten ones" from a time gone by, a piece of pre-history perhaps, that lets itself unfold through the pages of time?Are we here all alone, or are we part of something bigger, larger perhaps than we could ever imagine? Aren't we like children after all, looking out into the Universe, wondering what this purpose of ours is all about?As children we had dozens of questions about this subject, didn't we? We wondered all the time where we were from and why we were here while we marveled about this place called Earth. There were grasshoppers, butterflies, leaping frogs, crawling snakes, annoying mosquitoes, dogs and cats, all sorts of strange things that we uncovered for ourselves each and every day.
---
Keeping Your Eyes Wide Open: A Letter to a Grandson
One day, a young man was cleaning out his late grandfather's belongings when he came across a bright red envelope. Written on the front were the words, "To my grandson.
---
Do I have What It takes?
What am I made of? Do I have what it takes? I want to succeed, can I do it?Let us attempt to answer your question, if you are willing to listen.I don't know you, but you tell me? So you have what it takes? Everyone wants to succeed, can you make the grade? What are you made of? Why should you care? Is it worth finding out? Well, it is interesting you ask this question.
---
Action vs. Self Delusion
Knowledge fueled by emotion equals action. Action is the ingredient that ensures results.
---
The Most Courageous People in the World
Who are the most courageous people in the world? Armed services? Coastguards? Astronauts? Firepersons? Explorers? Mountaineers? ??Sports? For us, the most courageous people in the world are those who are committed to discovering how they can get the best out of themselves. Individuals, who are committed to learning about and changing, their habits and beliefs in order to fulfil their dreams.
---
If Not Now, When?
How many times have you made excuses for putting off something you really needed or wanted to do? Probably too many times to count. It is all too easy to get in the habit of putting the desires of your heart on hold.
---
What Motivates You?
As a life-long student of personal development, I've attended dozens of motivational seminars, listened to hundreds of tapes, and read untold books on the subject of motivation . I've presented motivational seminars.
---
Are You A Procrastinator?
What is the dictionary definition of a procrastinator? It is one who delays, defers action, puts off until another day. At some point in our lives all of us have probably procrastinated over something we needed to do.
---