Why Holding A Vision Magnetizes Great Achievement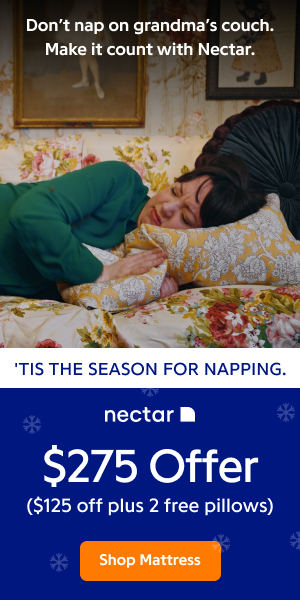 The only reason some people enjoy success while others fail is because those who succeed persist in holding the vision of what they want.
They succeed, in the first place, by creating a vision.
Then they persist in that vision. As it sinks deeper into their minds, it becomes a driving obsession. It becomes their most cherished value. And they spend all their time in trying to materialize that value. This drives them to training themselves to achieve their goal.
Most people believe that success is a result of a realized talent. Talent is what people see. They see a bewildering array of skills and conclude-incorrectly-that the talent made the person brilliant. Others attribute it to motivation. Again, this is the effect, not the cause that arises from a vision.
I contend that talent is cultivated from vision, and that as vision deepens, as action toward learning and implementation proceeds, skills develop and accumulate. The end result of numerous small skills is a prowess or flair for doing something that we call talent. Personal development happens incrementally, in small quotas, in chunks.
How did Albert Einstein become the greatest thinker the world has ever known? What is the wisdom we can gather from looking at his success story? How did a patent office clerk achieve success as a celebrity? The simple answer is that he was a genius. He had more brain cells. He had more ability to think.
Yet a history of young Albert Einstein showed that he was not a brilliant student. In fact, his teacher once sent a note to his parents suggesting that he was wasting time attending school.
And as for genius-there have been many, many talented, brilliant physicists and mathematicians.
What Albert Einstein had was a vision. He was driven by an indefatigable curiosity about the nature of the universe. When he was 16, he imagined what it might be like to ride the waves of a light beam.
From this vision, Albert Einstein developed powerful inroads into his ability to envision things in his mind's eye. His thought-experiments deepened in clarity and precision over many years. They reached such intensity that they accumulated into insights that answered in a most unorthodox way the riddles of physics.
Later, when he died, it was found that he had an enormous preponderance of brain cells that most normal people did not possess.
It is my contention that just as a muscle that is constantly exercised, his brain developed extraordinary connections and fusions over a lifetime of intense usage.
Albert Einstein became a genius because he held a vision. His skills at right-brain cognition developed over many years created such a preponderance of insights that he just had to discover how the universe glued together.
In a similar way, every one of us can develop remarkable capacity in any field if we just hold the vision long enough, shun distraction, and persist in our ideal despite everything that comes our way to throw us off our chosen path.
The journey to accumulate a thousand skills begins with developing the first one. Progress comes from sustainability of vision.
You can be what you want to be if you hold it long enough and ferociously enough to overcome all obstacles. And, in the end, what you will gain will be exponentially greater than the sum of all your efforts. It, in fact, be a true quantum leap.
Resource Box
Saleem Rana got his masters in psychotherapy from California Lutheran University, Thousand Oaks, Ca., 15 years ago and now resides in Denver, Colorado. His articles on the internet have inspired over ten thousand people from around the world. Discover how to create a remarkable life
Copyright 2005 Saleem Rana. Please feel free to pass thisarticle on to your friends, or use it in your ezine ornewsletter. It's a shareware article.
---
MORE RESOURCES:
RELATED ARTICLES
---
Stop Procrastination - Just do it!
What stops you from 'getting things done?'Have you ever started your day with good intentions of completing a task or project only to find that by the end of the day you've hardly worked on it? Or have you ever set a goal to attend a seminar, learn a new skill or just have more time out for you?I'm sure you have. I'm not going to write a long-winded explanation about the art of procrastination or "putting things off" but what I will do is share with you the secret of actually "getting things done"?putting an end to procrastination and just getting on with it.
---
Making the Most of Now
"You must live in the present, launch yourself on every wave, find your eternity in each moment. Fools stand on their island of opportunities and look toward another land.
---
How to Get Up on a Down Day
One of the major obstacles to achieving goals is losing the motivation necessary to finish them. Many times the initial surge of energy is lost after the reality of hard work or set backs sets in.
---
What is your Altitude?
It is something that everyone - and I do mean everyone - has the same opportunity to possess. It is something that can change you, those around you, and your future immediately.
---
9 Ways to Motivate Yourself When You Just Dont Feel Like It
Achieving the really big goals and dreams always involves breaking it down into do-able little steps. Assuming that you've picked a goal or dream that you really love working at, then most of the steps are a delight to take.
---
Turn your Dreaming into Doing
The first of January and September, as well as our birthdays seem to be the times in a year when we focus on the gulf between where we are and where we would like to be. By now, many of you have already given up your New Years Resolutions and settled back into the comfortable routine of last year.
---
Two Months, Two Actions: First Steps to Success
Susan stood on the scale the other day. She had gained two pounds.
---
Harnessing the Power of the Unknown: Move from Repeating the Past to Re-inventing the Future
The Unknown - it is scary territory for many, something to be avoided for others and shameful for those who feel they are supposed to know everything. What is your relationship with the Unknown? Take a moment to ponder it because your attitude towards and experience of this is what governs your ability to create, to innovate and truly bring more of yourself out into the world - in short to be successful.
---
Daily Motivation--Be Kind to Yourself for a Change
"How far you go in life depends on your being tender with the young, compassionate with the aged, sympathetic with the striving, and tolerant of the weak and strong. Because someday in your life you will have been all of these.
---
Three Simple Ways to Stay Focused
While I was trying to find a subject to write about this month that would be of interest to my readers, I did many things with my computer.I stared at a blank computer screen.
---
A Wake Up Call
The story below is a true story that happened in September.During the month of September, a dear friend of mine lost her husband suddenly in an accident.
---
Lights, Camera, Take Action
Have you ever had a great business idea?Did you focus & plan out the business in your mind and then write it down on paper?Of course you did "Take Action"? Right?Well most of us have great ideas or talents that we can share with the rest of the world but never do. WHY???Think about how many Jobs you could have created and how many people you could have helped with your idea or business.
---
Decide
Where do you want to be in a year? In five years? In ten years? Is what you're doing now -- the way you're living, your friends, your habits, your focus -- Are all of these things moving you in the direction of your goals? How does it look?Are your habits the kinds of habits that the person you're going to be in two years would have? Are your friends or associates, or whatever you call the people you hang out with the types of people the you you're going to be in five years will want to know and be with?What about the things your mind gets hung up on? Your focus. Do you even know what your focus is?If you and I were sitting together right now (and pretend we are) What would your answer be if I asked you where you're going? What are you focused on accomplishing or achieving? You are certainly focused on something.
---
Context-Free Living ... Living Without Boundaries!
I know by now that you've heard the terms Debt-Free Living, Disease-Free Living, or an overabundance of other such coined terms for various marketing ploys to sell products and services. However, I'm not here to sell you anything, as what I'm offering, you already have! You just don't know it yet!Context-FreeA context is a circumstance, point of reference, or a situation by which a particular view is aligned and a unique meaning is derived.
---
Chasing Your Dreams!
Friends, it is always a power of your dreams and a motive to move ahead, which is required to move ahead and to be successful in life. Does it sound, impractical; let me share with you, something practical and real.
---
A Special Q & A - All About Passionately Soaring in Life
1. How do I discover my passion?This is one of my favorite reasons for giving Divinely channeled private consultations.
---
The Undeniable Power of a Mastermind Group
A Mastermind is a group of individuals who are joined inpurpose. All bringing their collective talents andexperiences to the achievement of a common goal.
---
How To Win Over Your Fears
If you really want to do somethingyou will always find a way.But if you don't want to do it,you will almost always find excuses.
---
Is Failure the End of Everything?
"The important thing is to learn a lesson every time you lose." --John McEnroeMuch as we would like, not everything is going to go our way.
---
A Turning Point
19 years ago, I was a young working mother at 28, independent and working for a prestigious company, until circumstances made me choose between family and career. After going through weighing my options, I chose to become a full-time Homemaker because I believed that family should come first if the situation would permit.
---