Inspirational Movies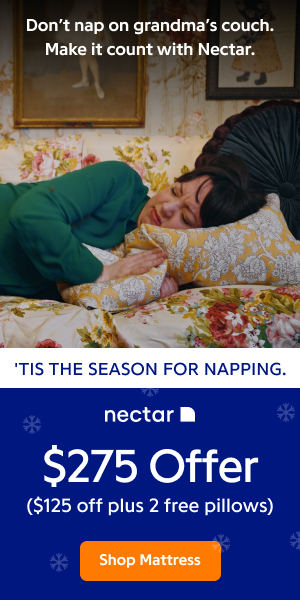 Here're some of the most inspiring movies for your kind viewing and hope that these movies will help you to look at life differently.
1. Finding Joy




Life can be challenging but happiness is simple. At times we try our best to make it complicated but if we look closely happiness is really very simple. The inspirational movie, Finding Joy, is a gentle reminder of what is most important in life. Enjoy the encouraging quotes, breathtaking photography and beautiful music! It will put a smile in your heart!
2. The Simple Truths of Service




Great service is a powerful key component of an organization. It is about building relationships and caring for people. Regardless of your job or position within an organization we can all make a difference if we have the courage to try. Watch the story of Johnny, the grocery store bagger which truly captures the essence of service.
3. May You Be Blessed




The beautiful movie and gift book titled May You Be Blessed is about joy, gratitude, appreciation, kindness and love. Rekindle your inner light by enjoying this 3 minute movie and be sure to bless someone else by sharing it with them. The time of year has arrived for many of us to thank and show our gratitude to others. It may be a teacher, coach, or graduate that we want to express our appreciation and well wishes. The Simple Truths book and movie, May You Be Blessed, is not a religious book but it captures the joy in seeking out and sharing the blessings within each brand new day.
4. Framed Inspirations




Here's something that is perfect for Mother's Day, Graduation, Teacher and Coach Thank You gifts and for Father's Day gifts. A wonderful addition to our book collection is our Framed Inspirations collection. The Framed Inspirations are a combination of beautiful photographs and inspirational words that create a gift that keeps on giving. Framed Inspirations are a perfect gift for the upcoming gifts for Moms, teachers, coaches, graduates and Dads. The beautiful photographs and inspirational quotes will inspire your friends and family throughout the year.
5. 212 the Extra Degree




At 211 degrees, water is hot. At 212 degrees, it boils. And with boiling water comes steam. And steam can power a locomotive. So many times it is that one extra degree of effort in business and in life that separates the good from the great. The beauty of 212° is not only the simplicity but also the many applications. You can apply the concept to 212° service, 212° attitude, 212° leadership, 212° kindness, 212° commitment, 212° focus, 212° perseverance and the list goes on. Whatever your passion or profession, how true it is!
6. The Heart of a Teacher




Many of us can recall a teacher who inspired us to make the most of our strengths and encouraged us to overcome our weaknesses. As the end of the school year rushes closer, remember to thank the teachers and mentors in your life for all of their efforts. Enjoy this 3 minute movie that captures the essence of The Heart of a Teacher.
7. A Tender Warrior




The book "A Tender Warrior" shares 5 Leadership Letters from the life of LT. General Hal Moore. His and his soldier's story is the basis for the movie We Were Soldiers. Take a few minutes to watch this story of strength and dedication. The book includes his letters, photographs and the gift of Hal Moore's example of a life of service and leadership. It is a special way to honor, show appreciation and thank those who have served their country.
8. Dreams Are Whispers from the Soul




Eleanor Roosevelt said it best..."The future belongs to those who believe in the beauty of their dreams." Marcia Wieder, however, brings Eleanor's quote to life in her book titled: Dreams Are Whispers from the Soul, where she challenges all of us to pursue our purpose and passion in life. "Every great dream begins with a dreamer. Always remember, you have within you the strength, the patience, and the passion to reach for the stars to change the world." - Harriet Tubman.
9. Wisdom of Wolves




Teamwork is vital to a team or organization's ability to reach their goals. In the movie, Wisdom of Wolves, teamwork, patience, communication and loyalty are at the core of the wolf pack's survival. Each member has a crucial role to play. Watch the movie to see how teamwork is intertwined with the daily life of the wolf.

Wolf Credo
Respect the elders
Teach the young
Cooperate with the pack

Play when you can
Hunt when you must
Rest in between

Share your affections
Voice your feelings
Leave your mark
10. A Peacock in the Land Of Penguins




Many organizations and teams have experienced change and even more are looking to embrace these changes as well as cultivate new ideas instead of maintaining "business as usual." That is what the Simple Truths movie "A Peacock in the Land Of Penguins" is all about.

Building a corporate culture of creativity as well as accepting new ideas will capture the talent, energy and commitment of employees. Take 3 minutes to watch the movie "A Peacock in the Land of Penguins" to inspire you and your team.
11. The Power of Teamwork




Inspiring your team to work together toward a common vision is the fuel that allows your team to reach their goals and envision new goals that well exceed common expectations.

In the book and movie, The Power of Teamwork, by Blue Angels pilot Scott Beare, great stories and incredible graphics are used to reinforce the 9 key principles of teamwork used by the Blue Angels. Most importantly, each principle ties back to what it means to you and your team. It is the ultimate book on teamwork, inspired by the ultimate team...The Blue Angels.
12. Paper Airplane




Add some creativity, innovation and fun to your next team meeting by sharing the book and movie, Paper Airplane, from Simple Truths. Paper Airplane shares a story of creativity that reinforces the importance of innovation for individuals, corporations and organizations.

In the wonderful story and movie, Paper Airplane, you will be completely surprised at the innovation and outside of the box thinking that is revealed. It is the perfect way to jumpstart creativity with your own team which will increase your competitive advantage. Enjoy this unique and inspiring movie!
13. Laughter is an Instant Vacation




Laughter is one of the simple joys of life! Take a few minutes to enjoy the movie, Laughter is an Instant Vacation. You will laugh, chuckle and take a little stress out of your day.

"Life expectancy would grow by leaps and bounds if green vegetables smelled as good as bacon." - Doug Larson
14. Pulling Together




Pulling together are fitting words to describe the teamwork action of a flock of geese as the fly to their next destination. As geese flap their wings, they create an uplift for the bird following. By flying in a V formation, the whole flock adds 71% greater flying range than if any bird were to fly alone. Now that is teamwork! Enjoy this new movie that in just 3 minutes captures the power of Pulling Together in an unforgettable way.
15. "What It Takes To Be Number One




Lombardi! Perhaps no single word in the English language communicates such strong visions of excellence, discipline, commitment, and of course, winning. The Lombardi philosophy, however, transcends football. He had the unique ability to articulate the fundamentals of success for football, business and life unlike any leader. Enjoy this three minute inspirational movie that shares Lombardi's keys to success in an unforgettable way with vintage photos, great Lombardi quotes, and the rare audio segments from Lombardi giving his famous speech ... What It Takes To Be #1.
16. Every Monday Matters




Many of us want to contribute and focus on what really matters. Enjoy the movie, Every Monday Matters which shares 52 ideas on how to use the dawn of each Monday to help make a difference. This is National Preparedness Month which is designed to help everyone take simple steps to prepare for emergencies in communities, homes and businesses. An emergency kit, donating blood, supporting your local Neighborhood Watch program are all ideas included in The Simple Truths title and movie, Every Monday Matters. Each Monday lists facts and "take action today" steps that are important pieces to not only being prepared for an emergency but how you can make a difference each day.
17. Nature's Inspiration




The amazing beauty of nature provides many moments and small pleasures to treasure. Click on the link above to enjoy the movie, "Nature's Inspiration." The award winning photography, music and beautiful words will be a welcome break.
18. Even Eagles Need A Push




Encouragement can come in the form of a kind word, deed, or written note that has the power to change a life forever. Enjoy watching the movie, Even Eagles Need A Push, for a message of encouragement that can push your life from ordinary to extraordinary.
---
MORE RESOURCES:
RELATED ARTICLES
---
Motivation: The Power of Opportunity
I think each one of us has had the experience of coming up with a great idea for a product or a way to do something, only to see someone else do it and make a ton of money.Here's mine - A few years back I went through advanced training in hypnosis.
---
What Makes You Special?
Many people are too busy today trying to fit themselves into the image of other people. This ranges from physical appearance to dressing mannerism right to extreme character imitations.
---
How to Give Yourself a Motivational Warm Up When You Wake Up
Question:What is the worst thing you can do when you start your day?Answer:Wake up feeling lethargic and expect yourself to perform at 100% from the moment you get up in the morning; and then compare how you are doing during the day against this unrealistic benchmark.There is a better way!As you wake up in the morning take charge of your thoughts in that early morning awareness before you fully awake.
---
9 Ways to Motivate Yourself When You Just Dont Feel Like It
Achieving the really big goals and dreams always involves breaking it down into do-able little steps. Assuming that you've picked a goal or dream that you really love working at, then most of the steps are a delight to take.
---
Spring! Time for Love and New Beginnings
Prepare, prepare, prepare! The horizon screams of spring and the budding trees, tulips poking their head above the soil and thoughts of romance and love fill our hearts and minds. Are you ready for what awaits you? Well, if not, we need to get started right away!First things first, get your house in order, no I am not talking about the dwelling in which you reside, I am referring to the temple (your body, mind and soul) of all existence! Time to throw out all preconceived notions of what the other sex is looking for and re-create the person you are, the person you want to be!Put that smile to work, make eye contact, approach a stranger (be careful), strike up a conversation, and take the initiative for the new beginning you want to have this year! There is no happiness greater than that which is within you, and love evolves from loving oneself.
---
Courage Is A Gift
"It is not what happens to you, but how you react to it that matters. -Epictetus, the 1st Century Greek PhilosopherCourage is daring to be? Brave.
---
Intelligence & Energy
Life and evolution is the dynamics of energy in which there is gradual unfoldment of energy and intelligence. Intelligence opens packets of energy which further opens up the doors of higher perceptions.
---
Live Life with Gusto
Life is a gift; live it with gusto everyday. Don't worry about the future because most of what you worry about never happens.
---
The Doomsday Device ... The physical Brain In Action
Our physical brains quickly and easily handle mundane sequences of operations, or processes without question. It repeats processes like a machine: A»B»C».
---
Ill Put My Money On The Kid!
Now, the Fun Part. It is nigh time to find a way to take all the buck out of this bucking bronco we call the internet.
---
Five Ways to Expand Your Comfort Zone
Expanding your comfort zone isn't quite the same as building self-confidence. However, the two do fit together rather nicely.
---
ABCs for High Achievers
A im for what you want by focusing clearly on priorities.B elieve in yourself and your goals, and then begin to strive for them.
---
Why Do We Need Our Addictions?
If money is considered to be the root of all evil, then whatwould we classify as our addictions?The psychology of the human mind is ultra complex whencompared to any other species on earth, so why does it loveto tangle itself up in a destructive mode? Once more, whywould it seemingly feel right to be in this place in life?Let's drill down and put addictions in a separate folder. Psychological addictions are much more prevalent thenphysical ones; however, people can have both.
---
How To Become More Patient
"Lord give me patience - and hurry!"Have you ever prayed this prayer? You've had plenty of opportunities to, haven't you? I don't know about you, but I tend to overestimate what I can accomplish in the hours I have, and underestimate the hassles that will accompany those tasks that seemed simple when I took them on. Patience is an essential skill for both organizational leaders and team members.
---
Ready, Set, Action!
James 2: 17?faith by itself, if it is not accompanied by action, is dead. 24You see that a person is justified by what he does and not by faith alone.
---
Its Not Enough
Whatever you are doing in your life at the present moment; it's not enough. What do you mean it's not enough? I've done all I can.
---
How You Developed Bad Habits That Rob You Of Motivation
Bad habits rob you of your motivation.Today I want to tell you why I decided I absolutely had to take charge of my self-motivation.
---
Do You Know Which Door To Open?
Do you remember that old television program that gave the contestant the opportunity to choose one of three doors and receive whatever was behind the door?I was reminded of this television program the other day when I was pondering a decision I was struggling to make. My usual process for decision-making is to make a list of pros and cons, revisiting and revising the list every couple of days.
---
March Madness - Give Me The Ball!
March madness is great to watch not because I havebasketball ability, (you can tell that by myheight), but because every year there are somegood players that become great players. Some ofthe tournament games are nail bitters and comedown to last second shots.
---
Face Your Fears
Yes, that's me up there! Interestingly enough, I used to be deathly afraid of heights. I'm not suggesting para sailing is the best way to overcome a fear of heights but it worked for me.
---