Are You a Right-Fighter?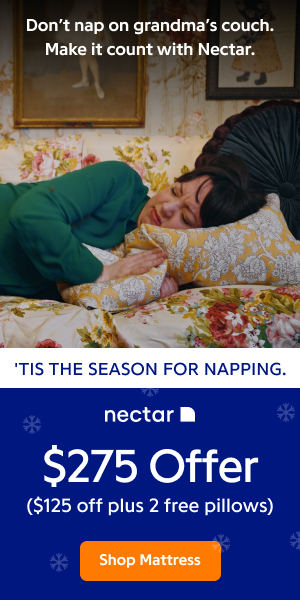 Are You a "Right-Fighter"?
Do you find yourself struggling to "win" arguments? Do people ask you why you always have to be right? Does conflict you engage in typically end with you having the last word, but no one feels good about the argument? Do arguments you engage in usually escalate to shouting and anger? If you have said yes to any of these questions, you are likely a right-fighter!
What is a "Right-Fighter"
A right-fighter is someone who struggles to win arguments, even if they doubt their own view. A right-fighter is someone who gets overly emotional or angry when people do not agree with them and their opinions or beliefs. A right-fighter is someone who insists on having the last word in an argument or refuses to back down no matter what.
Challenges of Being a "Right-Fighter"
1) People who are right-fighters, (or those who are driven by the need to be right), have their value or worth literally attached to the outcome of being right. On a very deep level, a right-fighter believes that if she is not agreed with then she is not valuable, lovable and/or worthy. The "right-fighter" desperately believes (unconsciously) that others must agree with her to feel ok about herself. Being a right-fighter causes you to depend upon others for your self-esteem and worth.
2) Right-Fighting is an acceptable form of violence or aggression. Because the right-fighting pattern usually ends up one sided and includes a winner and a loser, the effects are similar to those of physical abuse. Learned submission on the part of the children and often the other parent/spouse is inevitable. "Right-Fighting" is in fact a form of emotional abuse. A right-fighter parent is particularly harmful to children because the child is made to feel like the "loser" and that his or her opinions arenot valid or important. Right-fighting is a direct reflection of low self-esteem. And unfortunately the low self-esteem of one steals the development of strong self-esteem of others.
Negative Outcomes of "Right-Fighting" Women
~ Loved ones around a right-fighting women experience consistent feelings of defeat and learn to seriously doubt their capabilities, lovability and value as a human. The result is oftenalienation. ~ Right-Fighting is an especially dangerous behavior for mothers. A very common outcome of right-fighting is that it tends to breed explosiveness and anger within the home environment. ~ Because the nature of a right-fighting parent is to prove his/her value and worthiness through being "right", it is at the same time stealing a strong sense of value and worthiness from the children. Any timeparents have low self-esteem, the children will too.~ Frequently right-fighters are managers, bosses or owners of companies because they are strong and powerful (which when used well are merely 2 of the abounding excellent qualities of the right-fighter!).Unfortunately, the right-fighting work environment creates disloyalty, frequent turnover, dishonesty, ineffectiveness, and an every man for himself attitude. (I'll save right-fighting in the workplace for anothertime!)
Do Not Despair!
If you have found that you may have some qualities of a right-fighter, don't start beating yourself up, begin working on it! You are a wonderful and lovable person with far more positive qualities
than negative... this is certain! This habit does NOT have to define you. You are capable of releasing this habit at any time (please seek help if you need it, a partner in change is always a wonderful gift to yourself and your family!).
Acknowledging your habit of right-fighting and becoming aware when you are engaging in this habit is the first, most important step in leading a more successful and happy life.
Action Step
"Right-fighters": Begin to gently remind yourself of your unchanging value and worth during arguments and disagreements, whether or not you fully believe it. "Fake it till you make it"! Begin to imagine what conflict would be like if the outcome was not important. Begin to allow others to hold one opinion and you another without having ill or hurt feelings. What would life be like to be loved, cared for and respected rather than being "right"? Try validating others' opinions as equally valuable. This doesn't mean you must agree, only to say "yes" you and your view are as valuable as mine". I promise you, peace will begin to flow into your life.
About Author:Momentum Performance Development is a personal and professional coaching company. When you commit to one of our programs, our team of experts in sport, career, and family performance development will assist in exponentially changing your life for the better. This means high performance success for you. We are committed to your results!
Sign up for our FANTASTIC newsletters at http://www.create-momentum.com/
---
MORE RESOURCES:
RELATED ARTICLES
---
No Excuses
Don't you just hate it when people make excuses for their failures? So do I. But do you know what I hate even more? Finding myself making excuses for my failures! I have a policy that I try to live by: No excuses.
---
Courage Is A Gift
"It is not what happens to you, but how you react to it that matters. -Epictetus, the 1st Century Greek PhilosopherCourage is daring to be? Brave.
---
The Time To Start Working On Your Dream is Now - Not Later
Most of us are hesitant to start anything because we are afraid we might make a mistake or fail. Go ahead make mistakes! Don't wait for more experience or to be good enough to start.
---
Turn your Dreaming into Doing
The first of January and September, as well as our birthdays seem to be the times in a year when we focus on the gulf between where we are and where we would like to be. By now, many of you have already given up your New Years Resolutions and settled back into the comfortable routine of last year.
---
Victorious Living
How are things going for you? Are you sitting on top of the world or at the bottom of a pile of problems? Were you born with a silver spoon in your mouth or raised on the wrong side of the tracks? Do you say that life dealt you a bad hand? Know what? You are in good company. Everyone has their share of troubles.
---
Getting Out of the Zone!
We've probably all heard the famous movie quip, "why don't you wait here while I slip into something a little more comfortable". It's a comment to make most of our ears (particularly male ones!) stand up on end with the anticipation that the film has actually taken a turn for the better.
---
Universal Alignment
When the Universe is aligned, all things are possible.Kismet, Karma, Synchronicity and Serendipity work together in unison to provide for us when we sometimes least expect it.
---
Make The Most Of Today
"Look at a day when you are supremely satisfied at the end. It's not a day when you lounge around doing nothing; it's when you've had everything to do and you've done it!" - Margaret Thatcher (Former British Prime Minister)"Ah! But today is the only day you are alive.
---
Five Great Ideas From Aristotle
It was Socrates who said that the purpose of philosophy is to help each of us become "an excellent human". That seems like a respectable and reasonable big-picture goal for every person on the planet.
---
The Ultimate Kick-butt Motivational Lesson
How often have you struggled with yourself over the work that needs to be done? How many times have you put off performing some task or other because it's too mundane?Not everything you do in business is going to excite you. There will be many times when you just can't get yourself sufficiently fired up to make the effort to start, develop or even finish a project.
---
Is Fear Killing Your Dreams?
"You gain strength, courage and confidence by every experience in which you really stop to look fear in the face..
---
Why You Should Write Your Obituary Today
Writing your own obituary sounds and feels a little strange, I know. If the idea doesn't appeal to you, try pretending that you have just won an award and the newspaper is doing a feature story on your accomplishments.
---
The Magic of Success is Actually a Law Set in Motion. Finding it is Quite Simple
Building Energy Around your Investment!For a century or more men and women from various backgrounds have been availed to a secret in business that has created enormous wealth and satisfaction.However when trying to find this little known phenomenon it seems that the secret is always buried within a myriad of unrealized philosophies that tend to only work for the wealthy of the elite, or so it may seem.
---
No, Fear! The Success is Yours (1)
Fear is the minds great mortal sin.And isn't it just at times when you have to risk something, that you Fear? Think about it! You've had a great idea but you don't tell a soul because you're afraid.
---
Motivation - The Power of Drive
My experience tells me there are three stages people go through on their way to having the drive necessary to meet their goals:I want to want toI want toI will no matter whatIt's only when you reach the stage of I will no matter what that you access the power of drive in your life.Having said that, I've taken the word DRIVE and created an acronym that provides us with some direction.
---
Struggling With Juggling
'The trick to juggling is determining which balls are made of rubber and which ones are made of glass.' --AnonAre you juggling too many things at once and are you finding it a real struggle not to let any of the balls drop? Almost everyone is juggling more than one thing at one time or another, so how do you make sure that you can cope and not reach the point where you are tempted to just chuck everything into the air and let it all go?Juggling in itself is no bad thing.
---
Motivation: How to Get Unstuck
Have you ever felt stuck?You know the feeling - you're not happy with a situation, you know it could be better, you've even tried to make it better. But all of your best efforts still end with the "same old-same old" feeling - STUCK!Well, you are not alone, it's a very big club.
---
Your Biggest Do it Yourself Project
When I meet people and tell them what I do, I often hear, "Oh, you are a motivational speaker," with some amount of assuredness in their voice. While I realize there are many speakers that people lump into this category (some who are my friends and mentors), I strongly disagree with that label.
---
Its Not Enough
Whatever you are doing in your life at the present moment; it's not enough. What do you mean it's not enough? I've done all I can.
---
Seeing Through the Pain
We must all suffer one of two things: the pain of discipline or the pain of regret or disappointment.~ Jim RohnNothing lasts-not even pain.
---