Are You Lacking Self-Discipline? - Part 1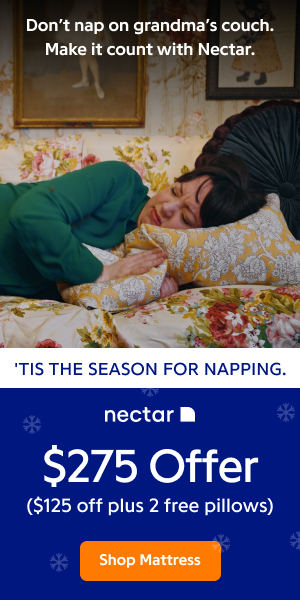 A man does not live until he begins to discipline himself; he merely exists. Like an animal he gratifies his desires and pursues his inclinations just where they may lead him. He is happy as a beast is happy, because he is not conscious of what he is depriving himself; he suffers as the beast suffers, because he does not know the way out of suffering. He does not intelligently reflect upon life, and lives in a series of sensations, longings, and confused memories which are unrelated to any central idea or principle. A man whose inner life is so ungoverned and chaotic must necessarily manifest this confusion in the visible conditions of his outer life in the world; and though for a time, running with the stream of his desires, he may draw to himself a more or less large share of the outer necessities and comforts of life, he never achieves any real success nor accomplishes any real good, and sooner or later wordly failure and disaster are inevitable, as the direct result of the inward failure to properly adjust and regulate those mental forces which make the outer life.
Before a man accomplish anything of an enduring nature in the world he must first of all acquire some measure of success in the management of his own mind. This is as mathematical a truism as that two and two are four, for, "out of the heart are the issues of life." If a man cannot govern the forces within himself, he cannot hold a firm hand upon the outer activities which form his visible life. On the other hand, as a man succeeds, in governing himself he rises to higher and higher levels of power and usefulness and success in the world. The only difference between the life of the beast and that of the undisciplined man is that the man has a wider variety of desires, and experiences a greater intensity of suffering. It may be said of such a man that he is dead, being truly dead to self-control, chastity, fortitude, and all the nobler qualities which constitute life. In the consciousness of such a man the crucified Christ ies entombed, awaiting that resurrection which shall revivify the mortal sufferer, and wake him up to a knowledge of tha realities of his existence.
With the practice of self-discipline a man begins to live, for he then commences to rise above the inward confusion and to adjust his conduct to a steadfast centre within himself. He ceases to follow where inclination leads him, reins in the steed of his desires, and lives in accordance with the dictates of reason and wisdom. Hitherto his life has been without purpose or meaning, but now he begins to consciously mould his own destiny; he is "clothed and in his right mind."
In the process of self-discipline there are three stages namely;
1. Control
2. Purification
3. Relinquishment
A man begins to discipline himself by controlling those passions which have hitherto controlled him; he resists temptation and guards himself against all those tendencies to selfish gratifications which are so easy and natural, and which have formerly dominated him. He brings his appetite into subjection, and begins to eat as a reasonable and responsible being, practising moderation and thoughtfulness in the selection of his food, with the object of making his body a pure instrument through which he may live and act as becomes a man, and no longer degarding that body by pandering to gustatory pleasure. He puts a check upon his tongue, his temper, and, in fact, his every animal desire and tendency, and this he does by referring all his acts to a fixed centre within himself. It is a process of living from within outward, instead of, as formerly, from without inward. He conceives of an ideal, and, enshrining that ideal in the sacred recesses of his heart, he regulates his conduct in accordance with its exaction and demands.
There is a philosophical hypothesis that at the heart of every atom and every aggregation of atoms in the universe there is a motionless center which is the sustaining source of all the universal activities. Be this as it may, there is certainly in the heart of every man and woman a selfless centre without which the outer man could not be, and the ignoring of which leads to suffering and confusion. This selfless center which takes the form, in the mind, of an ideal of unselfishness and spotless purity, the attainment of which is desirable, is man's eternal refuge from the storms of passion and all the conflicting elements of his lower nature. It is the Rock of Ages, the Christ within, the divine and immortal in all men.
End of part 1. Part 2 coming soon...
**Attn Ezine Editors / Site Owners**Feel free to reprint this article in its entiretyin your ezine or on your site so long as you leaveall links in place.
~~~~~~~~~~~~~~~~~~~~~~~~~~~~~~~~~~~~~~~~~~~~~~~~~~~~~
Carl Cholette is a young entrepreneur who is specialized for finding and creating business opportunities.Discover, how you can travel the world at wholesale prices while making $2,000 to $10,000 a month with 95% of the work done for you! Click NOW =====> http://www.coastalcenter.ca
~~~~~~~~~~~~~~~~~~~~~~~~~~~~~~~~~~~~~~~~~~~~~~~~~~~~~
---
MORE RESOURCES:
RELATED ARTICLES
---
Success Through The Power Of Daily Action
Daily actions to achieve your goals means daily progress and daily excitement as you start to feel your dreams are actually coming true.As you take action daily, you cannot fail to realize that you are moving steadily towards your goal and this can only fill you with growing enthusiasm and the belief that, at long last, you will achieve your goal whatever it is.
---
Success: Its Really Pretty Simple
From the 'What You Need to Succeed' SeriesEvery once in awhile I stop and take a look at myself. No - I don't mean in the mirror, I mean - I do a self-assessment of how I am managing the issues in my life.
---
Being Genuinely Curious
Yesterday at the dinner table, my eleven-year-old daughter asked me, "Aren't there times when you absolutely know you're right and the other person is wrong?" She had a disagreement at school that day and believed that her view was the truth. I said, "I used to think I was always right and that other people were wrong.
---
Get Negativity Out Of Your Life!
They say that the way to have a positive attitude and a positive life is to surround yourself only with positive things and positive people. What do you do then, when the negative influence in your life comes from your friend, maybe your best friend, or even worse, your spouse?If you are to take the positive advice literally, you are going to dump them! We both know that such advice simply is not acceptable.
---
Top 5 Reasons Why Youre Not Living Your Dream
1. "I'm too old to make a change.
---
Wealth Building: Let The Wealth Building Secrets Of J. Paul Getty Inspire You To Great Achievement
One of the shortcuts to creating wealth is to learn from those who have achieved great wealth.The late John Paul Getty is known as one of the greatest wealthbuilders in American history.
---
Entrepreneurs: Take Action Over Inspiration Every Time!
"Accept the challenges so that you may feel the exhilaration of victory!" General George S. PattonWhen choosing a senior quote, this one jumped right at me.
---
A Turning Point
19 years ago, I was a young working mother at 28, independent and working for a prestigious company, until circumstances made me choose between family and career. After going through weighing my options, I chose to become a full-time Homemaker because I believed that family should come first if the situation would permit.
---
Optimistic Vs Pessimistic
Studies have shown that on average an optimist will have a longer, healthier and a more fulfilled life then a pessimist.In 1980 a study was carried out which monitored 122 men who had a heart attack.
---
Lights are Off and No One is Home
The other day I was on my way home, and for some reason all the traffic lights were out. It was 5pm, so needless to say it was rush hour, and pure chaos.
---
9 Ways to Motivate Yourself When You Just Dont Feel Like It
Achieving the really big goals and dreams always involves breaking it down into do-able little steps. Assuming that you've picked a goal or dream that you really love working at, then most of the steps are a delight to take.
---
This Emotion Is As Helpful As Ali-Baba And His Forty Thieves!
Are you afraid of your own best ideas? Do you ever have that cold chill run up your spine just about the time you feel you're ready to take hold of that golden opportunity that comes once in a lifetime? Well guess what? I been there, done that, and won the T-Shirt. You Too?? Hmmm.
---
5 Ways To Feel Super-Optimistic: Tips for Your Health, Wealth, & Career Success
Optimism is the hidden key to your personal and business success. Optimists possess a clear vision of an exciting life, confidently work on goals to achieve their vision, and take seflf-responsibility.
---
Discover How to Stay Motivated and Be Successful
If you surveyed 50 people asking each their definition ofsuccess, chances are you would receive fifty different answers. Even so, there are certain steps everyone must follow in order tobe successful.
---
Finding Yourself: Finding Passion Series - 1 of 3
We have been told that the things we don't like in our children are the same things we don't like in ourselves. We are told that we project our own flaws and issues onto our perceived enemies in an attempt to work them out within ourselves.
---
10 Ways to Kick the Procrastination Habit
I recently read about a survey (by the University of Chicago) which suggested that those who relish challenge are more likely to live up to 10 years longer than those who spend their lives inhibited by timidity.Trying to realize our ambitions, even if we don't always meet them, is preferable to not having the courage or motivation to take the risk.
---
How to Use Discouragement to Motivate Yourself
Ever feel like giving up? Do you ever feel so discouraged that even one more day of frustration will be too much too handle?Everyone gets discouraged at times only there are a number of key differences between people who keep on going and those who give up:1 Focus On Your Goal Not On Your ProblemsOne of my mentors is a highly successful property developer and he loves solving problems. All day long he can take on one problem after the next and just keep going.
---
Motivation: Small Changes, Big Results
When I was 8 years old, my parents let me go to the toy store with my buddy Mike and his Mom.My dad gave me a whole dollar to spend.
---
Testy Horses and the Art of Speed Waiting
"What are you waiting for?" said Nelson, looking at me impatiently. "Well? Go on.
---
Extreme Makeover - Compliments of Me
There is a fascination these days with reality shows that completely make over people, rooms, homes, businesses and now towns, in a short amount of time. I have to admit, I love them too.
---