It Is Up To You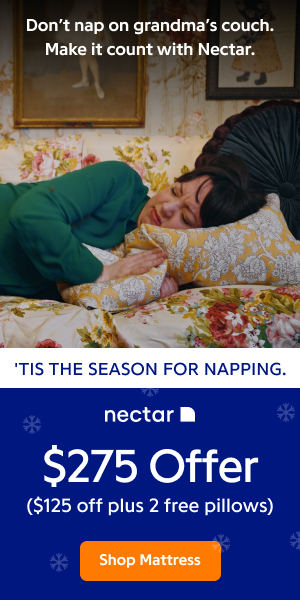 One of the first things successful people realize is the old adage, "if it is to be, it is up to me." That is, for you, the fact that your success and your course is up to you. This doesn't mean that you do it all alone. It simply means that you take responsibility for your life and your career.
Too many people today look at opportunity and figure it is up to someone else to make sure they get it. They look at financial security and hope that the government will make sure they live safely in retirement or in case of disability. They wait and wait, figuring that it is up to someone else. And then the wait is over, and it is too late to do anything. Their life is over and they are filled with regret.
This isn't true for you however. You know that you must take responsibility for your life. It is up to you.
The fact is that nobody else is going to do it for you - you must do it yourself.
Now, some people may say, "Jim, that's a lot of responsibility." Friends, that is the best news you can ever hear. You get to choose your life. Hundreds of millions of people all around this world would give anything to live in the situation you do - just for the chance to have the opportunity to take control of their destiny. "It is up to you" is a great blessing!
Here's why:
1. You get to chart your own destiny.
Maybe you want to start a small business and stay there. That's great because you can choose that. Maybe you want to create a small chain of stores. Maybe you want to have a net worth of $100,000,000. That's okay too. The idea is that you get to choose. You can do whatever you like. Different people have different dreams and they should live them accordingly.
2. You can reap what you sow.
Sleep in and go to work late and reap the return. Or get up early and outwork the others and earn a greater return. Place your capital at risk and earn a return - or place it at greater risk and perhaps reap a greater return. You decide what you will sow and thus what you will reap.
3. No one else can stop you from getting your dream.
Yes, there will always be things that come up and people who may not like what you are doing, but you can just move on and chart your own course. There is great freedom in that.
4. You experience the joy of self-determination.
There is no greater pride than knowing you set your mind on something and accomplished it. Those who live with a victim mentality never get to experience the joy of accomplishment because they are always waiting for someone else to come to the rescue. Those who take responsibility get to live the joy of seeing a job well done.
Let me ask you a question: Where will you be in 5 years? 10 years? Or 25 years? Do you know? DO you have an idea? Have you ever dreamed about it or set a goal for it? Are you willing to take responsibility and recognize that, "It is up to you?"
You will be wherever you decide to be in those timeframes. You decide. It is up to you.
And that is very exciting!
To Your Success,
Jim Rohn
Reproduced with permission from Jim Rohn's Weekly E-zine.Copyright 2005 Jim Rohn International. All rights reservedworldwide. To subscribe to Jim Rohn's Weekly E-zine, go tohttp://Jim-Rohn.InspiresYOU.com
---
MORE RESOURCES:
RELATED ARTICLES
---
Create Your Destiny - How Massive Action Can Determine Your Destiny!
We often hear that "Knowledge is Power". Is it really so? Knowledge that is not put to action remains just knowledge in your head.
---
Planting Seeds of Action
Recently, I was driving past a local nursery and saw a sign that said, "Fall Is For Planting." As I drove, the idea on the sign was gnawing away at me.
---
Understanding What Motivates People to Take Action
So I wanted to buy a car. It was a tough choice but I decided that my next new car would be a Volvo.
---
How to Stay Motivated
You've read a book that motivates you to action; you've read a motivational quote and got pumped up; you've attended a seminar and listened to a motivational speaker and feel you can conquer the world.A week later the motivation is no longer there.
---
Limitations Real Or Imagined, Stick Em In A Pigs Eye!
It's about time to take a real hard look at what you think about yourself. What do you really think you're capable of? What if I told you that you could walk on water? Would you believe me? Well, what if I told you that you could never be an important person? What would you say to that?Against All Hope!What you are capable of doing first and foremost rests with what's between your ears.
---
Ability, Motivation, and Attitude
"Ability is what you're capable of doing. Motivation determines what you do.
---
Motivation and Success: Improved Techniques
Changing our internal programming that limits us has never been simpler or easier; we just expect it to be more complex! When we associate images or objects that provide a state of relaxation and joy we create a receptive environment for the unconscious mind to accept powerful motivation and successful results.Founding Father of Autosuggestion:In the late 19th and early 20th century Emile Coue (a chemist who became a hypnotist) experimented with autosuggestion techniques with great results.
---
Dont Be Afraid To Build The Dream
Don't be afraid to build the dream - Attempting to live our life by our own design is certainly no small feat. Often it means doing without in the short term.
---
At A Dead End? Look Deeply Into My Eyes!
The president of a large North Eastern company, doing business internationally, was visiting his California division. While he was there, he saw a very large photograph of, of all people, himself, hanging on the wall.
---
Realistic Dreams
The wish to have or be something, especially one that seems difficult to achieve is an innate desire in every one of us. The quest of all mankind, whether it is admitted or not, is for a life of significance.
---
4 Simple Ways To Get Over Your Need For Acceptance... And Get On With Your Life
Imagine what your life would be like if you could just be yourself, without thinking twice about what other people think of you! Here are four quick tips that will help you get over your need for acceptance. Make these four things a part of your daily routine and you'll find that people will judge you less and accept you more!1.
---
How To Deal With Denial
Denial is a coping mechanism commonly used when something happens that we really don't want to see. Doing this is actually quite natural.
---
Staying the Course
Are you willing to stay the course? Once you have decided on a course and set sail toward your destination, you will undoubtedly face moments along your journey, perhaps even long stretches, where it seems that you are not making progress toward your goal even though you are doing the things necessary to reach it. We've all heard the saying "it's darkest before the dawn" and it's often true that we are on the verge of great success when it is most difficult to see the light at the end of the tunnel.
---
The Art of Wastebasketry
Are your filing cabinets stuffed so full that it's difficult to retrieve and file papers? If you're like 80% of the people in the audiences to whom I speak, your answer is "Yes." "Are there things in your filing cabinet you could probably throw out?" Most once again answer "Yes.
---
Dont You Quit!
"A man who has nothing to die for is not fit to live." -Martin LutherYou sat in that secret corner of your room.
---
What Are You Waiting For?
It's the new millenium. Are you ready to finally realize your dream? I'm talking about the desire that you carry deep down inside of you that you attribute to some adolescent fancy.
---
Dont Just Hope - Decide!
As the story goes, a single college-age guy went to the airport one day to pick up a friend. As he waited for his friend to come off the plane, he noticed a man hurrying through the crowd, calling to the woman and two children standing next to him.
---
Context-Free Living ... Living Without Boundaries!
I know by now that you've heard the terms Debt-Free Living, Disease-Free Living, or an overabundance of other such coined terms for various marketing ploys to sell products and services. However, I'm not here to sell you anything, as what I'm offering, you already have! You just don't know it yet!Context-FreeA context is a circumstance, point of reference, or a situation by which a particular view is aligned and a unique meaning is derived.
---
Get Off Your Butt and Create Your Financial Future?Now!
Most people have no idea where their money goes. They earn it and they spend it.
---
Casting Vision
One of my greatest loves as a kid was fishing. This love developed quickly because my family owned a little bait shop that was located near Toledo Bend Lake in Louisiana.
---