The Time to Act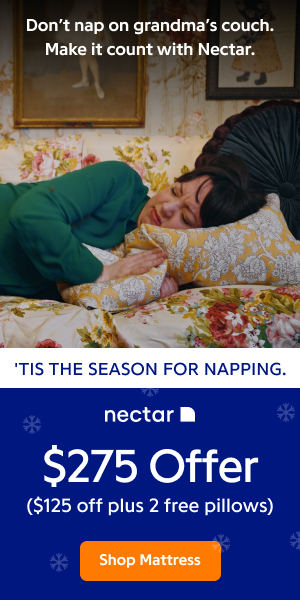 Engaging in genuine discipline requires that you develop the ability to take action. You don't need to be hasty if it isn't required, but you don't want to lose much time either. Here's the time to act: when the idea is hot and the emotion is strong.
Let's say you would like to build your library. If that is a strong desire for you, what you've got to do is get the first book. Then get the second book. Take action as soon as possible, before the feeling passes and before the idea dims. If you don't, here's what happens -
- You Fall Prey To The Law Of Diminishing Intent -
We intend to take action when the idea strikes us. We intend to do something when the emotion is high. But if we don't translate that intention into action fairly soon, the urgency starts to diminish. A month from now the passion is cold. A year from now it can't be found.
So take action. Set up a discipline when the emotions are high and the idea is strong, clear, and powerful. If somebody talks about good health and you're motivated by it, you need to get a book on nutrition. Get the book before the idea passes, before the emotion gets cold. Begin the process. Fall on the floor and do some push-ups. You've got to take action; otherwise the wisdom is wasted. The emotion soon passes unless you apply it to a disciplined activity.
Discipline enables you to capture the emotion and the wisdom and translate them into action. The key is to increase your motivation by quickly setting up the disciplines. By doing so, you've started a whole new life process.
Here is the greatest value of discipline: self-worth, also known as self-esteem. Many people who are teaching self-esteem these days don't connect it to discipline. But once we sense the least lack of discipline within ourselves, it starts to erode our psyche. One of the greatest temptations is to just ease up a little bit. Instead of doing your best, you allow yourself to do just a little less than your best. Sure enough, you've started in the slightest way to decrease your sense of self-worth.
There is a problem with even a little bit of neglect. Neglect starts as an infection. If you don't take care of it, it becomes a disease. And one neglect leads to another. Worst of all, when neglect starts, it diminishes our self-worth.
Once this has happened, how can you regain your self-respect? All you have to do is act now! Start with the smallest discipline that corresponds to your own philosophy. Make the commitment: "I will discipline myself to achieve my goals so that in the years ahead I can celebrate my successes."
To Your Success,
Jim Rohn
Reproduced with permission from Jim Rohn's Weekly E-zine.Copyright 2005 Jim Rohn International. All rights reservedworldwide. To subscribe to Jim Rohn's Weekly E-zine, go tohttp://Jim-Rohn.InspiresYOU.com
---
MORE RESOURCES:
RELATED ARTICLES
---
Mastering Emotions: Taking Your Life To The Next Level
Hello,How is your day coming along? Better, I am sure, than that particular day the crew of the Apollo 13 had as they were on their way home to planet earth.The return flight of Apollo 13 will forever be one of the most momentous flights ever recorded in history.
---
If You Dont Ask You Are Rejected, 7 Steps to Overcome that Fear of Rejection
If You Don't ask then You are Already Rejected. Many Home Based Business People are afraid of Asking Because of fear of rejection.
---
Quick Steps To Handle Setbacks
Looking for a way to handle a setback?Edward W. Smith, motivational speaker, author and TV show host, who specializes in quick tips on how to move your life ahead even faster, offers this advice.
---
10 Things To Do This Summer
Looking for a summer project? How about working on who you are, and what kind of life you really want to live? Here's some ideas.1.
---
Its My Blankey and Im Keeping It!
"Blankey" - as in Security Blankey. OK? All parents know what this is.
---
Your Life Just OK? It Doesnt Have To Be That Way! Live the Life You Really Want To Live!
I have some questions for you. Are you ready? How would your rate your life on a scale from one to ten; 10 being fantastic and 1 being the worst it could possibly be? Are you happy with the most important aspects of your life? And note that I didn't say are you content or are you satisfied.
---
Self Confidence: How To Build Your Confidence In Three Simple Steps
To Feel Confident - A C TA new, more exciting and happier life is yours when you know how to build your confidence. You can do it with these three simple steps.
---
Comment on Extra Ordinary Men of Our Time
Remember during the missions of Apollo. And others we knew every astronaut by name, we made them heroes.
---
Discover Your Purpose In Life
Everyone has a life purpose; a unique and special something each of us is supposed to do in LIFE. A life purpose is not a specific job or career, it is much deeper and much more fulfilling.
---
Success Secrets - Achieving Ultimate Success
I hope you're having an AWESOME week!Let me first say that Lou & I really enjoy getting all the feedback and suggestions from you. It's fantastic stuff.
---
Five Great Ideas From Aristotle
It was Socrates who said that the purpose of philosophy is to help each of us become "an excellent human". That seems like a respectable and reasonable big-picture goal for every person on the planet.
---
How Self-Made Millionaires Overcome Procrastination
Do you want to know how the super successful overcome procrastination?One fascinating hallmark of all highly motivatedmillionaires is their strongly held conviction that theywill succeed. Whatever it takes and despite any challengesthat crop up.
---
Finding the Easy Way
For the last hour I have been sweating over what I will write about in "Roy Bits." I have been laying in bed trying to conjure up something in my head.
---
Walking a New Road
(excerpted from the Take Charge of Your Life 6 CD series)Here is a good question to ask yourself. Ten years from now you will surely arrive.
---
At A Dead End? Look Deeply Into My Eyes!
The president of a large North Eastern company, doing business internationally, was visiting his California division. While he was there, he saw a very large photograph of, of all people, himself, hanging on the wall.
---
Wisdom Comes to the Inquisitive Mind
Throughout my life I have observed many things and I am often amazed (but shouldn't be) at how Wisdom is demonstrated in all ages. It is not reserved just for the elders.
---
The Greatest Secret To Producing Real SOLID Excellence!
One fact stubbornly stays true: while everyone desires to succeed, only those who truly COMMIT to their dreams would be able to attain success. For most people, having MORE money, MORE freedom and MORE success is nothing but a feeble desire.
---
Motivation; 7 Musings on Motivation
1. Most of us are motivated by one of two things - inspiration or desperation.
---
The Power Of Rules - Petty, Petty, Petty Rules
In 2004 a group of seven spoilt and often aggressive British teenagers were sent to a working ranch in Utah called "Turn-About Ranch" to undergo a regime of strict discipline and hard work.The vast majority of successful Brat Camps are in Utah, a state which takes morality seriously and has strict laws to enforce good behaviour.
---
A Quick Observation of the Low Class
We can all learn a valuable lesson about the types of behavior and attitudes to avoid like the plague, simply by observing the characteristics of people we all know are low class. Being low class is not a function of the lack of money or social status.
---