When the Door of Opportunity Opens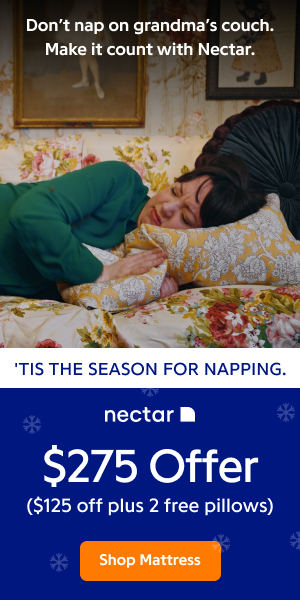 Anybody can achieve anything - do you believe that? I do. But there is a caveat that must be made. Those who succeed are those who walk through the door of opportunity when it swings open. That we know. But what is the secret to getting through the door of opportunity?
Being outside the door when it swings open.
As the story goes, Frank Sinatra got his big break while working as a waiter. One day, as he was waiting tables, who does he see sitting in the restaurant, but one of the biggest names in the music industry. Old Blue Eyes did the unbelievable: He cleared off a table next to the gentleman and got up on it and sang! He knew he was done at the restaurant for doing so, but how many times would this door of opportunity open up? Needless to say, the rest is history.
You may remember my article about the stagehand for Kenny G who one day was in the auditorium with Kenny, just the two of them, when he started to play every song for him on the piano that was set up. Kenny didn't even know the guy could play the piano. Guess who is now the lead keyboardist for Kenny G? You got it!
You see, you never know when the door of opportunity is going to open wide. For some, the big break comes early in life and for others later on. But for all of those who become successful, there is one key similarity: They were ready. And for every one of those who were ready, there were thousands more who weren't.
So, the principle for us is: Be ready!
Are you ready? Here are some thoughts for you to consider. Are your skills as sharp as they could be? Are they enough so when your shot comes you can perform?
Is your character deep enough to handle success? Let's face it; you don't want big success if your character won't be able to handle it.
Are you working hard to position yourself now? The job to do while waiting for the door to open is to develop your skills and your character, so as to position yourself to get through that door before it closes.
Your door will open someday. It opens for everyone. It may only open once or it may open many times. It is different for everyone and life just isn't fair that way. But everybody gets a shot. Will you be ready?
When that huge door of opportunity opens up, will you be able to walk boldly through it?
Do everything you can to be ready. Don't just sit and wish and dream. Be proactive and make sure that you are the most qualified when the door opens. Make sure that you are the hardest worker. Make sure you are the closest to the door.
When it opens - Be Ready!
Shhh. Do you hear that? Hinges creaking! It is the sound of the door opening. Your door of opportunity! Are you ready?
About The Author:
Chris Widener is a popular speaker and writer as well as the President of Made for Success, a company helping individuals and organizations turn their potential into performance, succeed in every area of their lives and achieve their dreams.
To see Chris "live" at the upcoming Jim Rohn Weekend Event as he speaks on the subject of Secrets of Influence go to http://Chris-Widener.InspiresYOU.com/ or call 800-929-0434.
---
MORE RESOURCES:
RELATED ARTICLES
---
Journaling - A Tool for Healing and Growth
The word "journal" comes from the French. It dates back to the 14th century and means daily.
---
The Solutions to Lifes 10 Biggest Problems!
Every day clients tell me about their problems, often in great detail, and I've noticed patterns that show up over and over. For many people, life's problems are viewed as "not enough money" or "not enough time".
---
7 Reasons To Stop Procrastinating Today
Procrastination is a delay tactic that has the ability to choke your dreams and abort the plans and purposes you have for your life.It has to be nipped in the bud.
---
How to Stay Motivated
You've read a book that motivates you to action; you've read a motivational quote and got pumped up; you've attended a seminar and listened to a motivational speaker and feel you can conquer the world.A week later the motivation is no longer there.
---
Choosing Your Vision
There is a new television show, called Blind Justice that will be replacing NYPD Blue. The show follows a Detective who, at the prime of his life and career, loses his vision in a heroic attempt to thwart a bank robbery and save other police lives.
---
Head First: 6 Simple, Must-Do Steps to Achieving Extraordinary Results!
What important goal have you set for yourself? What is the most important thing in your life that you have been trying to do for sometime now and haven't made any progress? Why haven't you made any progress? Why isn't the project going forward? Do you believe it can be done?Try thinking about what you are doing in different way.There are five basic steps to getting lasting results.
---
Day Dream Believer
I am sure you, just like the rest of us, experienced all sorts of day dreams when you were younger. Who amongst us did not find themselves, at one time or another, in the precarious position of being blissfully lost in day dream when one of our teachers called on us in class? You know how that story went.
---
Awakening The Giant In You
Deep within man dwells some vast slumbering powers and abilities that he never dreamt of possessing. Forces that would revolutionize his life if aroused and put into action.
---
Were Good at the Things We Like
Read that again. It doesn't say "We like the things we're good at," though that's true as well.
---
Commit to Doing 80%
Instead of trying to be perfect, it is better to do your best, and often your best doesn't look like going all out all the time. This is especially true when you are making changes in your life.
---
Ambitiously Pursuing Your Own Self
(Excerpted from The Power of Ambition series)What is the origin of true ambition? There exists really only one place to find true ambition and that is within you - in every thought, in every movement, in every motivation. Your ambition is an expression of who you truly are, your own self-expression.
---
The Greatest Secret To Producing Real SOLID Excellence!
One fact stubbornly stays true: while everyone desires to succeed, only those who truly COMMIT to their dreams would be able to attain success. For most people, having MORE money, MORE freedom and MORE success is nothing but a feeble desire.
---
Secrets to Motivating Yourself and Others
There is hardly anything more personal that what motivates each of us to perform in a work environment. Here's some insight into how to choose the best "carrot" to motivate both yourself .
---
Ending Procrastination
Perseverance is about as important to achievement as gasoline is to driving a car. Sure, there will be times when you feel like you're spinning your wheels, but you'll always get out of the rut with genuine perseverance.
---
5 Motivation Killers and How To Avoid Them
Motivation is an oft-discussed subject, particularly with regards to whether or not it is something that can be "taught." Some people believe that motivation is something that can be "caught" like a virus, whilst others (myself included) believe that motivation is something that has to have start from within, and for personal reasons.
---
Maximizing Your Potential by Definition
Someone once pointed out to me that in many of my presentations focusing on my theme, Maximizing Your Potential, I did not define potential specifically. Allow me to do so now.
---
Keep Motivated To Succeed Online!
Starting and managing a business takes motivation and talent. It also takes research and planning.
---
Three Fs and a Challenge
It's no secret that life is a tricky animal to understand and it's even harder to tame it so that it delivers what you want. But from my work in the world of personal development I've figured out three simple things that can transform any situation, any problem, any issue.
---
Motivation: No Finish LInes
There is a saying that goes something like "getting to the top is easy, the hard thing is staying there once you get there."There's a reason the above statement is so true.
---
Intelligence & Energy
Life and evolution is the dynamics of energy in which there is gradual unfoldment of energy and intelligence. Intelligence opens packets of energy which further opens up the doors of higher perceptions.
---