Ability, Motivation, and Attitude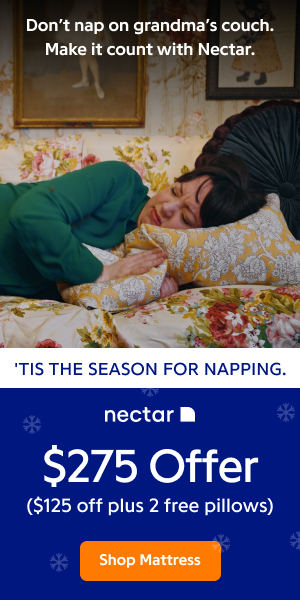 "Ability is what you're capable of doing. Motivation determines what you do. Attitude determines how well you do it." Lou Holtz
There are three primary aspects of your life that will determine whether or not you are successful in your endeavors. You will not be successful if you have only one or two. You must have all three working together. Consider them like the three legs of a "stool of success."
Ability - the level at which you are able to actually do things. Your skill level. If you have a high level of skill, that's good. And the better you get, the better it will be for you. To the degree that you can perform your actions at higher and higher skill levels, the more and more success you will find in your chosen field.
Motivation - the level at which you are able to find "a reason to act." This is the internal drive that you find that enables you to exercise your abilities. To the degree that you can find a way, or ways, to keep yourself motivated, you will see yourself right in the thick of things, carrying out your actions to the best of your abilities and succeeding accordingly.
Attitude - this is the mental state that you have while carrying out your actions to the best of your ability. It is the way you view the world around you and choose to see it, either positively or negatively. To the degree that you can maintain a positive attitude about yourself, others, and the circumstances you find yourself in, you will see yourself achieving greater and greater things.
"But Chris, can't I get away with just two?"
No.
What if you have high skills and motivation but a rotten attitude? People will stay away and hinder your success. What if you have a good attitude and motivation but poor skills? People will like you, maybe even root for you, but go to someone else with the skills they need. What if you have great skills and attitude but no motivation? Well, you'll be sitting on the couch like a lazy slug while the go-getters are out there making your money and achieving your dreams!
No, it takes all three. So let's ask some questions: Ability: How highly skilled are you? Is your skill level holding you back? How so? What could you achieve if you just took your skills to the next level beyond where they are right now? How would improving your skills improve the bottom line of your success?
Motivation: How motivated are you? Why do you answer that way? What would your spouse or close friends say? Would they say you are as motivated as you say you are? Why or why not? Why do you have the level of motivation that you have? What could you do to find a higher level of motivation? What would happen if you became super motivated for the next period of your life. What great things would happen?
Attitude: Do you have a good attitude or a poor one? How would you rate yourself? What about when things go wrong? Are you more of an optimist or a pessimist? What would happen if you took your attitude to the next level for the next 60 days? What if you just chose to have an incredible attitude? What would be the ramifications?
"The world cares very little about what a man or woman knows; it is what a man or woman is able to do that counts." Booker T. WashingtonThis is so true. People will judge you on what you accomplish, not what you know or what you talk about. In fact, if you know a lot or talk a lot but do not accomplish anything, people will wonder what happened. So the question is whether or not you will take the actions necessary to deliver on your potential. To do so, you will need to focus in on the three legs of the stool of success: Your ability, your motivation, and your attitude.Take some time this week to give some serious thought to these three areas. Your success depends on it! And when you have done some reflection - put the conclusions you come to into action!
About The Author:
Chris Widener is a popular speaker and writer as well as the President of Made for Success, a company helping individuals and organizations turn their potential into performance, succeed in every area of their lives and achieve their dreams.
To see Chris "live" at the upcoming Jim Rohn Weekend Event as he speaks on the subject of Secrets of Influence go to http://Chris-Widener.InspiresYOU.com/ or call 800-929-0434.
---
MORE RESOURCES:
RELATED ARTICLES
---
The Rate of Change
There have been many discussions and grumblings in the Western world about the ever increasing pace of change and the ability of the brain to accept it. The Internet (something uninteresting that the American Military was developing) suddenly became a required household feature.
---
Motivation: 5 Powerful Emotions You Can Use
Experiencing strong emotions is not uncommon. What is uncommon is applying these emotions to motivate you to change and grow.
---
Sow the Seed - See the Harvest
The story is told of two boys who were walking through a field and found some corn seeds scattered across the ground. They each took one of the seeds home and planted it.
---
What Is Failing Forward?
What an absurd statement! Absurd or not, progress is not possible without failure. It is part of being an evolving and growing human being.
---
Motivation; 5 Steps to Get the Changes You Want
Q: I just read your column in today's' Greensboro News and Record. For the last few years I've been struggling with change, and found your suggestions about "change tools" to be useful.
---
Persistence
One of the keys to being successful in anything you do is persistence. Persistence & patience are two wheels.
---
Have You Said Thank You Today?
'When it comes to life the critical thing is whether you take things for granted or take them with gratitude.' --G.
---
If Not Now, When?
How many times have you made excuses for putting off something you really needed or wanted to do? Probably too many times to count. It is all too easy to get in the habit of putting the desires of your heart on hold.
---
How Are You Feeling? Its More Of A Brain Question Than You Think
How you respond to How are You reveals a great deal about you."Hi! How are you?""Not bad, you?"How many times have you started a conversation this way? I'll bet you do it nearly every time you say hello.
---
Understanding What Motivates People to Take Action
So I wanted to buy a car. It was a tough choice but I decided that my next new car would be a Volvo.
---
That One Thing That Guarantees Your Unlimited Motivation And Success
What can you do when you do not feel like getting started? When procrastination takes over..
---
Personal Motivation: Without Struggle There Is No Progress
As each day ends and another begins, the words of Frederick Douglas ask us as individuals to recognize the relationships between life's daily struggles."The whole history of the progress of human liberty shows that all concessions, yet made to her august claims have been born of earnest struggle.
---
Book Summary: If Life is a Game, These are the Rules
This #1 New York Times bestseller offers some useful and understandable advice that can be applied to many situations. The idea of life as a series of lessons can help to put things into perspective and add to anyone's ability to deal with setbacks and reach their full potential.
---
Our Future
I'm back from Hawaii; it was ten days of physical and emotional mastery.We went from learning from twenty of the planets best speakers in their field, to being pushed physically with a fifty foot pole climb, and then,flying fifteen feet like a free bald eagle to a hanging trapeze.
---
Curing the Blues - 14 Feel-Good Ways to Get Out of the Dumps
Everyone goes through that "in the blues" feeling once in awhile. The best cure is to be around people that you care about; family, friends; and keeping yourself busy enough to change your mind.
---
How to Tune In Your Brain and Feel Motivated in Minutes
Want to know how to run your brain and be more motivated?Let me tell you a true story..
---
If Theres Money in a Dead Mouse...
My 4 year old son was very excited. I had promised himto tell a wonderful story tonight.
---
Overcoming Limiting Beliefs
It is not just new age hype, studies in the area of quantum physics are leading to a growing acceptance of the theory that we can control the outcome of events by concentrating on changing our thought patterns and focusing on our preferred result.The thoughts we sow are as influential as our actions on the harvest we reap.
---
Ignite The Fire In Your Belly - How To Move From Being A Procrastinator To An Activator!
Are you sick and tired of not getting ahead and just can't get yourself out of a rut? Well, there are certain requirements (accountability, responsibility, commitment to yourself, forgiveness, positive think and speak, synchronicity within and outside) to help facilitate a real change.So, you're thinking - "Oh, these requirements are great.
---
Who Is The Inner Critic?
The inner critic is that voice inside your head that tells you that you aren't good enough, smart enough, talented enough, pretty enough, or strong enough. It nags and natters at you to the point that your self confidence and sense of bravery is destroyed.
---