Put Some Fire in Your Desire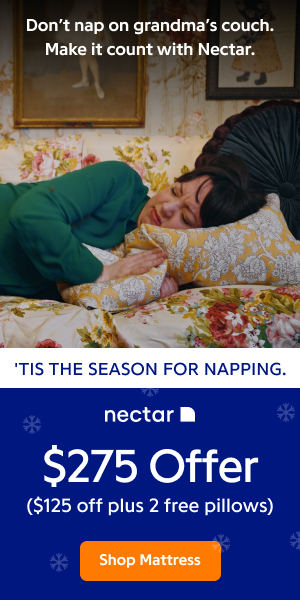 One of the keys to success is staying motivated because it is being motivated that keeps us going out the door every day to change the world and reach our destiny! It is our desire for a better life, for change in ourselves and others, and for personal growth and fulfillment that moves our mountains! Desire!
Desire sure is a word with much more richness to it than the word "want" though they are essentially the same. "Want," though, sounds like you could take it or leave it. "Desire" says, "I have to have it!" Desire, is "want" with a fire under it!
Unfortunately, we tend to ebb and flow from want to desire, even with the same goal! One day we may be passionate about building our business or growing our relationships and then, the next day, we find ourselves simply in the "want" camp again. The key to keeping on is to re-light the fire under want so it roars into a raging fire of desire! Then, and only then, will we see the passion needed to be tenacious pursuers of our dreams! Keeping the fire lit is what will see you through the mountains and valleys of life and the journey you are on to your success!
So what do we do? We light the fire! Here are a few thoughts to help you build the fire of your desire!
The wood:
Keep a clear mental picture of the goal. This is imperative. The picture of the goal is like the wood in a fire. It is the raw material. Know what your goal is and what it looks like.
The fuel:
Keep a list, if simply just a mental one, of all of the benefits of pursuing and reaching your goal. Make them as "sense" oriented as possible. "See" the benefits. "Hear" them. "Touch" them. This is like the fuel that we add to a fire to get it going. Now all we need is a match.
The match:
Keep yourself active! This is the match: Action! Even when you don't feel like it, get yourself to act and soon you will see the fire burning because you have again ignited the dream! The more desire you have the more the fire burns.
Eventually the fire will begin to die out. Here is where you throw the wood on again, pour on some fuel, and if need be, strike another match. I would encourage you to not let the fire go out though, because it is easier to continually throw wood and fuel on an already burning fire than it is to start one up again!
About The Author:
Chris Widener is a popular speaker and writer as well as the President of Made for Success, a company helping individuals and organizations turn their potential into performance, succeed in every area of their lives and achieve their dreams.
To see Chris "live" at the upcoming Jim Rohn Weekend Event as he speaks on the subject of Secrets of Influence go to http://Chris-Widener.InspiresYOU.com/ or call 800-929-0434.
---
MORE RESOURCES:
RELATED ARTICLES
---
Back to Boot Camp
You know, whenever you are going to make a major change and begin to undergo a different lifestyle, it is probably good to make a massive move in that direction. Think about it.
---
Daily Motivation--Be Kind to Yourself for a Change
"How far you go in life depends on your being tender with the young, compassionate with the aged, sympathetic with the striving, and tolerant of the weak and strong. Because someday in your life you will have been all of these.
---
Finding A Cure for I Disease
The 21-year-old rookie cop had his big chance to brag on himself at his big news conference. "How do you feel about being the one to capture Eric Rudolph, FBI's Most Wanted?" the reporter asked.
---
Procrastination Emancipation
It's early January as I sit down to research and write this newsletter. I launch my web browser, surf over to MSN.
---
The Art of Wastebasketry
Are your filing cabinets stuffed so full that it's difficult to retrieve and file papers? If you're like 80% of the people in the audiences to whom I speak, your answer is "Yes." "Are there things in your filing cabinet you could probably throw out?" Most once again answer "Yes.
---
Ideas Abound - But Youve Got to Take Action
Whether you are aware of it or not, we are all blessed with any number of wonderful ideas at virtually any given moment. What happens far too often however is that we ponder for a bit about the idea.
---
Self-Motivation for Trainers
THE PSYCHOLOGY OF SELF-MOTIVATION FOR TRAINERS: Lack of self-motivation is an unfortunate side effect of our accelerated times. Many people today are cynical and disillusioned or feel that to appear sophisticated, they must become so.
---
Motivation: The Power of Celebration
CherishEnthusiasmLive with passionExcitementBeliefRejoiceAttitude and ActionTimeImaginationOpportunityNowCherish - your life, your loved ones, your work. My dictionary defines cherish as "to hold dear to you.
---
Believe
It's like that old joke about how long did it take Bell to discover the light bulb. Then realizing it was Edison who did it.
---
Motivation: The Cure for Complacency
Q. I've always tried to work hard enough to provide for my family and be content.
---
4 Simple Ways To Get Over Your Need For Acceptance... And Get On With Your Life
Imagine what your life would be like if you could just be yourself, without thinking twice about what other people think of you! Here are four quick tips that will help you get over your need for acceptance. Make these four things a part of your daily routine and you'll find that people will judge you less and accept you more!1.
---
Free Will To The Rescue
Today's society and your private world are the results of free will. We have arrived here today through intention, ignorance or abuse.
---
Book Summary: Self Motivation
Gail Lindenfield is a well-known British author who has written several self-help books. In Self Motivation, she does a good job of going over many aspects of self development and she provides solutions to a variety of everyday problems.
---
If You Can Dream It, You Can Do It!
"I have heard it said that the first ingredient of success is to dream a great dream."John A.
---
Get Started! Do Something!
This is about getting started. Taking that first step.
---
Comment on Extra Ordinary Men of Our Time
Remember during the missions of Apollo. And others we knew every astronaut by name, we made them heroes.
---
Let It Fly Over Your Head
Sarah Watson is a young woman who contracted HIV eleven years ago at the age of seventeen. She and her boyfriend discovered that they were both HIV positive.
---
A Resolution for Excellence
"We are what we repeatedly do. Excellence then, is not an act, but a habit.
---
After the Big Project: Recovering From Success
My older daughter got married 10 days ago. The wedding was a joyous and extraordinary experience, way beyond our imaginings.
---
Staying the Course
Are you willing to stay the course? Once you have decided on a course and set sail toward your destination, you will undoubtedly face moments along your journey, perhaps even long stretches, where it seems that you are not making progress toward your goal even though you are doing the things necessary to reach it. We've all heard the saying "it's darkest before the dawn" and it's often true that we are on the verge of great success when it is most difficult to see the light at the end of the tunnel.
---