Beginnings Arent As Complicated As They Seem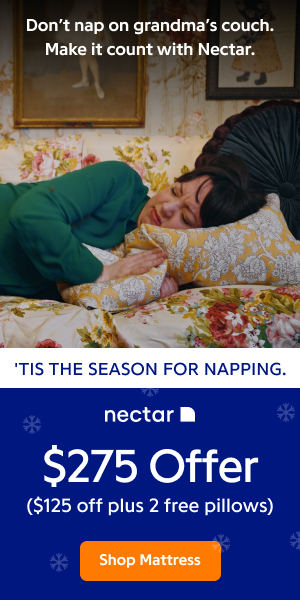 Beginnings are seldom as complicated as they seem. You know what I mean by "complicated - the dates and the duties and the things-to-be-remembered, the stuff that piles onto your plate with a new project or obligation. Whether it's an urgent justice issue, a medical diagnosis forcing a changed lifestyle, or the work of starting a new job, the message is that a whole bunch of stuff HAS to be done, and you are the only one to do it, and do it NOW!
NOT.
What we're talking about is STUFF. Stuff doesn't care how you feel, how busy you already are, or what you personally think is most important. On the road of life, "stuff" is the tailgater, pushing you to hurry up, go faster, respond to its schedule at the expense of your own. In life, as on the highway, Gandhi, teaches the best way to deal with a tailgater - slow down.
When "stuff" presses you to move faster, accomplish more, or stress yourself harder than feels comfortable to you - STOP. Just for a moment - or longer if need be. Stop and breathe. Reconnect with your personal values. Take time to remember why you got involved in this project in the first place.
Remember - YOU, not "stuff" are in charge. At the end of the day, what matters is who you've BEEN, not what you've DONE.
That's where the old saying about "eating the elephant one bite at a time" comes in handy. At the beginning of any project, the question is not, "What has to be done?" but "What do I need to do right now, today?" Focus your energy, and the universe will come towards you. Taken one bite at a time, it's true: Beginnings are seldom as complicated as they seem.
Š Maureen Killoran, 2004
Life coach and Unitarian minister Maureen Killoran, MA, DMin brings powerful intuitive gifts to create her positive, strengths-based coaching. Check out her popular teleclasses, e-books & free monthly e-zine. Complimentary 45-min. session. http://www.spiritquestcoaching.com
---
MORE RESOURCES:
RELATED ARTICLES
---
DAMAGED
On the J-O-B. That's where I met him.
---
Why Do Flowers Inspire Me So Much?
I grew up in a very cold climate where winter seemed go on for 6 months and ice, snow and barren trees is what you saw on a daily basis. Plus the bone chilling cold and cloudy skies all made for a long dreary winter.
---
9 Ways to Motivate Yourself When You Just Dont Feel Like It
Achieving the really big goals and dreams always involves breaking it down into do-able little steps. Assuming that you've picked a goal or dream that you really love working at, then most of the steps are a delight to take.
---
Your Life Just OK? It Doesnt Have To Be That Way! Live the Life You Really Want To Live!
I have some questions for you. Are you ready? How would your rate your life on a scale from one to ten; 10 being fantastic and 1 being the worst it could possibly be? Are you happy with the most important aspects of your life? And note that I didn't say are you content or are you satisfied.
---
Gaining Wisdom
Wisdom eludes me. The more I learn, the less I think I know.
---
This Emotion Is As Helpful As Ali-Baba And His Forty Thieves!
Are you afraid of your own best ideas? Do you ever have that cold chill run up your spine just about the time you feel you're ready to take hold of that golden opportunity that comes once in a lifetime? Well guess what? I been there, done that, and won the T-Shirt. You Too?? Hmmm.
---
What If I Fall Flat On My Face?
I hope you do. Sounds awful, I know.
---
Taking The Leap
Every four years, February gives us a whole 24 hours of bonus footage to add to our year. Many people take this opportunity to "do something special" with their extra day.
---
Whats Stopping You?
We're all familiar with the cycle:We want new, but resist change.We want satisfaction, but procrastinate.
---
What Would You Change?
When talking with people about their life, or their job, or their current situation I always ask: "What one thing would you change about your life?"People always have an answer for what would make their life better.Before you read further, think about what one thing you could change in your life.
---
Motivation; 7 Musings on Motivation
1. Most of us are motivated by one of two things - inspiration or desperation.
---
Make Fear a Nine Day Wonder - Motivate Yourself with Fun!
Have you heard something referred to as a "nine day wonder"? The phrase refers to something that causes a sensation for a brief period of time and then fades into obscurity. The origin of this phrase is usually tied to the nine-day reign of Lady Jane Grey (1537-1554) as Queen of England.
---
7 Magical Ways To Stop Procrastination
There are a number of techniques to help you stop procrastination once and for all. If you can stop procrastination in your life just think about what you could accomplish and how much better you would feel.
---
Storytelling - The Great Motivator of People
In a data-driven world, facts and figures are the order of the day in sales calls, employee meetings, board rooms, and political assemblies. Traditionally, when a person is trying to convince someone else to do something they use the logic of benefits and features - long the sacred domain of anyone in sales.
---
Ahead of the Curve to be on Top
I once heard a statement that no matter how good you think you are, there is always someone else who is better. This appears to be a pessimistic view even to a point of degrading one's self-worth.
---
Under The Guise of Care and Concern
These words came up powerfully for me these past few months. I have had the experience this year of being in several situations in which people's genuineness and motives came into question over and over again.
---
How to Take Your Stalled Projects to the Finish Line
Q. I have several projects going at once -- but I never seem to finish them! I'm pulled in so many different directions -- and I end up with nothing to show for my efforts!A.
---
You are the Master of Your Destiny
Every thought of a human being is transformed as picture in everybody's mind.The picture transformed into your mind will be depending upon your thought.
---
Ten Sure-Fire Rules To Put Old On Hold By At Least 25 Years
Would you like to feel and function like age 40 for an extra 25 years? Would you like to have a ton of energy, able to work at something you enjoy? Would you like to be free of many of the physical and mental problems generally considered age related?You can do it..
---
Get Negativity Out Of Your Life!
They say that the way to have a positive attitude and a positive life is to surround yourself only with positive things and positive people. What do you do then, when the negative influence in your life comes from your friend, maybe your best friend, or even worse, your spouse?If you are to take the positive advice literally, you are going to dump them! We both know that such advice simply is not acceptable.
---