Listening Skills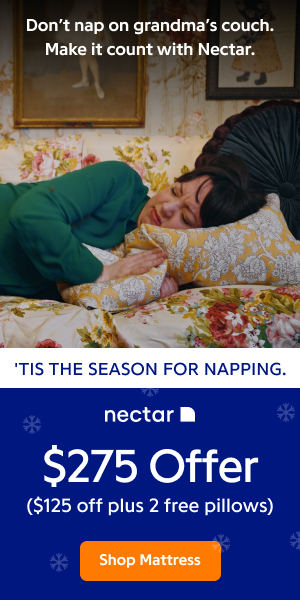 Listen to win Sales
Very few people are good listeners. In your everyday life how many people can you remember who are good listeners, people who remembered your name or what you said. In fact you would have met a couple of people in recent weeks you thought were good listeners, What were your feelings towards these people. I am sure you have more Trust, Confidence and Faith in them. Most of us find it very hard to listen.
Salespeople think of themselves as being good talkers instead of Listeners. You hear people saying, 'He is a born Salesman'. He has the gift of gab. Kerry Johnson in his book 'Mastering the Game' says many people believe that speech is power and that listening is subservient. He believes a good listener has much more power in a Conversation. The listener is able to get more information than the talker. When two people are talking, the person who dominates the conversation is the person who is asking the questions and listening. The job of the salesperson is to listen to his customers. Most successful salespeople will agree.
Qualities of a good listener
1. Repeat and Clarify Information
2. Exchange Information.
3. Listen to Emotions.
4. Always be Alert and Attentive.
5. Never distract the Customer while talking.
Listening is an essential skill for making and keeping relationships. Once you are a good listener people confide in you and trust you. Listening with Openness is very important. When you are face to face with the Customer you have to do the following
1.Maintain good eye contact.
2.Paraphrase.
3.Clarify by asking questions.
4.Concentrate.
5.Keep away from distraction.
6.Be Committed.
Winston Saga is one of the world's leading sales legends. He is also the CEO of Sales and Motivation International. Winston has been acknowledged as a unique and distinctive authority in the field of sales and personal development. Last year International Biography Centre selected him ''International Man of the Year'' for his outstanding contribution to sales and Service. He has written 100's of articles to magazine, journals and websites. Visit http://www.telesalestips.com to know more about the Author
---
MORE RESOURCES:
RELATED ARTICLES
---
Are You Still Stuck on Still?
Are you still "stuck on still?" If so, don't let fear, doubt or disappointment rob you of your future, or keep you from your desires. Instead, see yourself as the person that you want to become.
---
How To Motivate Yourself For Success?
I was having coffee with my friend the other day. He just joined a multi-level marketing company.
---
What Being Vs Doing Really Means
So often we hear about "being" rather than "doing." Often it's given as advice when we are overwhelmed, overworked and overstressed.
---
Stained Glass Windows
Elizabeth Kubler Ross once said, "People are like stained glass windows. They sparkle and shine when the sun comes out, but when the darkness sets in, their beauty is revealed only if there is light on from within.
---
A Perfect World ... Imbalance Creates Motivation
I am a big proponent of balance. Everything has to be just so.
---
Motivation: The Power of Action, Part 1
I've heard it said that 85% of success is showing up. While that's true, in the words of radio commentator Paul Harvey, here's the rest of the story.
---
Get Off Your Butt and Create Your Financial Future?Now!
Most people have no idea where their money goes. They earn it and they spend it.
---
Motivation: 3 Suggestions for Living a Life of Purpose, On Purpose
"There's so many roads that seem, To lead down to the sea.I wonder which road, will be the right one for me?"- SeawindI heard these lyrics on an old jazz tape the other day.
---
Ten Tips to Create More Life for Your Life
When people begin to investigate career change, often they don't want a new career at all. They love their career -- but they also want time for creating a life outside work.
---
The Seven Keys to Motivation
Motivation. It's a complicated subject that is studied by many and understood by few.
---
10 Easy Ways To Stop Procrastinating
It is counterproductive to concentrate on so many tasksthat you cannot accomplish them and may cost you time andenergy with no results. Many people seem to spend a lot oftime and energy only to achieve very few results.
---
Do We Have Free Will?
It is being suggested here that we have only one real choice in life:To let go of fear and resistance and be taken by the flow of life, or, to fight, screaming all the way, as the flow of life takes us anyway.Life is.
---
Ability, Motivation, and Attitude
"Ability is what you're capable of doing. Motivation determines what you do.
---
What Comes First the Action or the Feeling?
In other words, it is in the "doing" that we appreciate and learn the meaning of an action or activity, not simply in thinking about it.It's the action that preceeds the "feeling," whether it's the glory of victory or the agony of defeat.
---
Three Simple Ways to Stay Focused
While I was trying to find a subject to write about this month that would be of interest to my readers, I did many things with my computer.I stared at a blank computer screen.
---
Do Yourself A Favor--Forgive
"Holding onto anger is like grasping a hot coal with the intent of throwing it at someone else; you are the one who gets burned." BuddhaI can't count high enough to number the people in my clinical office and in my seminars who have argued.
---
Quick Steps To Handle Setbacks
Looking for a way to handle a setback?Edward W. Smith, motivational speaker, author and TV show host, who specializes in quick tips on how to move your life ahead even faster, offers this advice.
---
Map to a Gold Mine - Could You, Would You?
If a total stranger came up to you and said: "I've got a map", what would you think?Would you be intrigued or would you think he was nuts? What if he added: "It's a map to a gold mine." Would that get you interested?What if he said: "I'll sell you the map.
---
What is your Altitude?
It is something that everyone - and I do mean everyone - has the same opportunity to possess. It is something that can change you, those around you, and your future immediately.
---
Learn to Do What Winners Do But Others Will Not
If you want to be a winner you have to be prepared to develop a certain personal trait which others will not.Are you prepared to do more to receive more? Or are you like most people who want consistently to do less and less, yet are mistakenly expecting more in return.
---