Stick With the Winners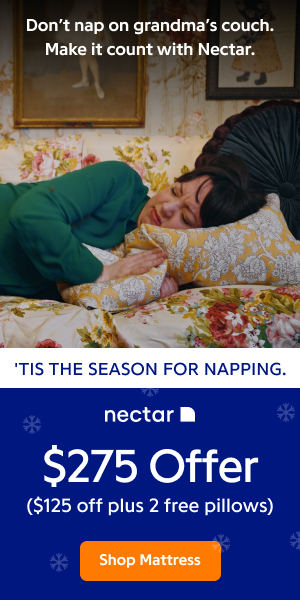 Here is an interesting quotation from Stephen Walsh.
"We're building up and tearing down, in everything we do. Are you on the construction gang or the wrecking crew?
Think about this statement and how it applies to you. Some have a difficult time in their lives as they have self defeating behaviors that continue to keep themselves stuck. As children, if we were raised in unhealthy families, we often learned ways of coping that worked while we were children. Eventually these coping strategies lose their power and affect as adults. Then, we often find ourselves in a state of crisis.
Are you helping or hindering yourself?
Imagine yourself with a beautiful bouquet of balloons walking into a room filled with many people. You want to share these balloons with others. Do you walk into a room filled with people holding hatpin's? Or, do you walk into the room filled with smiling and friendly people?
Think about it! Sometimes professional help is needed to wade through the problems and crisis areas. There are many qualified counselors out there in every state. So take a chance.
Karlynn Baker is originally from California but moved to Arizona to receive her Master of Science Degree in Rehabilitation Counseling with a speciality in addictions. She owns The Employee Assistance Program of Tucson, Inc. helping contracted employees with mental health concerns. She is a Licensed Professional Counselor for the state of Arizona, and a Certified Rehabilitation Counselor. She also shares a positive message every morning on KSAZ 580 AM. She enjoys life with her husband, David, her three daughters, and adorable grandsons.
---
MORE RESOURCES:
RELATED ARTICLES
---
Do I have What It takes?
What am I made of? Do I have what it takes? I want to succeed, can I do it?Let us attempt to answer your question, if you are willing to listen.I don't know you, but you tell me? So you have what it takes? Everyone wants to succeed, can you make the grade? What are you made of? Why should you care? Is it worth finding out? Well, it is interesting you ask this question.
---
A Turning Point
19 years ago, I was a young working mother at 28, independent and working for a prestigious company, until circumstances made me choose between family and career. After going through weighing my options, I chose to become a full-time Homemaker because I believed that family should come first if the situation would permit.
---
Ignite The Fire In Your Belly - How To Move From Being A Procrastinator To An Activator!
Are you sick and tired of not getting ahead and just can't get yourself out of a rut? Well, there are certain requirements (accountability, responsibility, commitment to yourself, forgiveness, positive think and speak, synchronicity within and outside) to help facilitate a real change.So, you're thinking - "Oh, these requirements are great.
---
Why Idle Hands Create Stagnation in Our Lives
You've probably heard the phrase, "Idle hands are the devil's tools" -- meaning if you don't have something to keep you busy, you're likely to get into trouble. That can be argued of course, since the intent to cause trouble probably has to be present also.
---
Motivation By Spring Cleaning
Spring cleaning is a great motivator. Why confine it to Spring?It is arguable that we should not only give gifts at Christmas and make resolutions at the New Year.
---
Dont Wait For All of Lifes Traffic Lights to Turn Green
Can you imagine getting into your motor vehicle, reversing out of your driveway, selecting a forward gear then just sitting there waiting for every traffic light between your home and your destination to turn green?"That would be absurd. Yet on another journey, the journey of life, that is exactly what many of us do.
---
Maximizing Your Potential by Definition
Someone once pointed out to me that in many of my presentations focusing on my theme, Maximizing Your Potential, I did not define potential specifically. Allow me to do so now.
---
Inertia? 5 Tips to Getting Yourself Moving Again!
Inertia. Even the word sounds like a disease.
---
5 Keys to Maintaining Personal Change
I look out my window at daybreak as the sunrise creates tiny sparkles on sheets of frozen snow. Two mornings later, the snow and sparkles are gone.
---
My Grandmother Never Had a Degree
There were four generations sitting at the kitchen table, smacking on Mommy's delicious meal-somehow we never made it to the dining room. I smiled to myself when I thought of how fabulous this truly was--sitting here, next to my grandmother, my mother, my father, my sister, my children and my niece-celebrating Mother's Day.
---
To Boldly Go
For the first time in many years, Star Trek Fans will no longer be able to explore those new frontiers where no man has gone before. Thank heavens for reruns, videos and DVD's! One reason for the success of this TV series is because the storyline appealed to the human desire to explore the unknown.
---
Come Alive!
As many of you know I have a passion for helping people identify their dreams and go after them. What you may not know is that (much to my surprise) I have uncovered a spiritual aspect to my work.
---
Back to Boot Camp
You know, whenever you are going to make a major change and begin to undergo a different lifestyle, it is probably good to make a massive move in that direction. Think about it.
---
Getting Started is the Toughest Part of the Job
One of the most challenging things about starting on a new project, goal or task usually isn't the planning, the thinking about it and the mapping it out. It is the doing! Actually taking the first step is often the most difficult part of any new endeavor.
---
What Makes You Special?
Many people are too busy today trying to fit themselves into the image of other people. This ranges from physical appearance to dressing mannerism right to extreme character imitations.
---
Three Simple Ways to Motivate Yourself Today!
Are you having a hard time getting things done? Are you making no steps toward achieving your goals and dreams? Could you use a little "motivation"?Here are three easy things that will help you get there one day at a time.1-Review your Goals first thing in the morning.
---
Discover The Upside of Anger
Most of us are prone to anger! As we grow older, a certain degree of control keeps us in check, but the pot is on simmer and the lid is loosely fixed. An unexpected jolt, or a sudden increase in heat will nearly always result in a boiling cauldron.
---
Assessing Your Self-Help Needs
Self Help is itself a broad category from which to choose resources for your personal benefit. It is wise to assess yourself first, in terms of "needs" and/or "problems" to be solved.
---
Finding Yourself: Finding Passion Series - 1 of 3
We have been told that the things we don't like in our children are the same things we don't like in ourselves. We are told that we project our own flaws and issues onto our perceived enemies in an attempt to work them out within ourselves.
---
Hold That Elevator!
As Prince, or whatever his name is now put it in one of his songs, "When Life's elevator tries to bring you down go crazy, punch a higher floor!"Well..
---