What Do You Truly Value Most?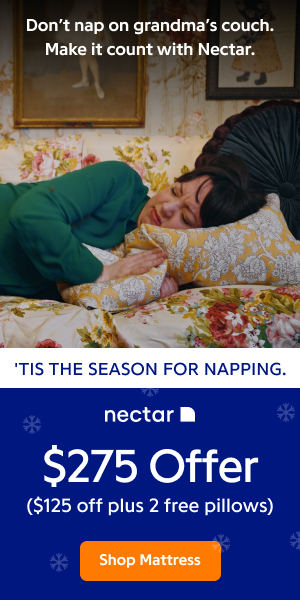 Believe it or not, values are in the core of all of us. Theseunderrated rankings tell more about us than we could everimagine. Yet, many of us overlook this extremelyimportant portion of our lives.
Why do we?
Because so many of us get caught up in the race of life andflying ahead of others becomes more important. Ifbecoming a better person everyday is important to you,(and it should be) you need to make this crucial evaluationbefore ever progressing forward.
Lets say hypothetically you have a lot of personal issuesunresolved, for whatever reason. In addition, you realizedthat due to your being so self absorbed, you are the highestvalue in your respective life and always have been.
Whew! A lot to have realized.
Your partner, child, job, friends, religion, car and pets areall inferior to your number one position. This has a lot todo with your feeling a lack of personal security that can bemade to feel secure by centering yourself in the spotlight atall times.
The world owes you the favors!
This mindset is ultimately destructive and counter-productive at best. Although, you do as much as needed tohide this characteristic of your personality, your thickenedveneer will grow more transparent as the days go on. Thepeople you hold most dear will eventually see right throughit.
By not holding your partner and children in the number oneposition, you are not only taking their love for granted, butin time setting yourself up to losing them, or at best, theywill grow to resent your obvious narcissism.
The fact is that everyone in the world has naturally selfishtendencies. How would we anticipate a reward for a jobwell done without thinking of ourselves?
To what degree do we keep this selfish viewpoint close tothe chest? That is a very important question to always askyourself.
Balancing this aspect of your heart and your intentions withthis question could certainly be the single most importantquestion you ask yourself throughout the course of yourlife.
If ranked properly, your values can dictate your future byholding yourself below rather than at the top. Yourinterpersonal relationships will be guided by this ranking.
However, this is not something you can fake!
This point cannot be said more emphatically. Introspectively gaze into your heart and truly ask yourselfthis poignant question.
If you still come out of that experience with yourself as themost important, than your living too selfishly. Additionalintrospection would definitely be indicated at that point togauge what is most important.
To further illustrate, here is a simple example: Your youngdaughter is in the second grade and tonight she has her firstplay opening. She is the innocent bunny, but your Fridaynights have historically been designated for haning out anddrinking with the guys.
Quite a dilemma, huh?
Should I see my daughter's first play performance orshould I let my super important friends down because if Ido, I might lose one or two of them since I'm not a'gamer'. You think this will inevitaly ruin or dent up mysocial life.
Hmmmm...
Well if the answer is to go to the bar with your friends, youare slowly or quickly ruining what should be the mostprecious relationships to you. Your daughter and partner. If it was not even a question and you wouldn't have missedher play for the world, then you'd be surprised how manyselfish people would have picked the social situation.
This example is one of a million I could have come up withthat determines your higher and lower values in life. Deciding what's more important to you and committingyourself consistently to this mindset.
It is not as important the farther you go down the list ofhigh values, but your number one and two are of the utmostimportance.
Try to make certain it's not you at numero uno!
Being selfless is a mindset, especially towards your familyand living life with an empathetic attitude toward the restof the world, creating a more harmonious existence. Moreover, this will eventually speak volumes about yourcharacter and lessen the burden of guilt that can eat away atyour very core.
If you strive to live cleaner, not a necessarily more boringexistance, you'll want to examine your highest and lowestvalues in your life everyday and vow to maintain theirorder. They will keep you mentally healthy and alwaysprogressing.
--by Brian Maloney-ValuePrep.comWant to improve your personal values?Get high-quality-relationship advice for guys and gals from a 'Logical' standpoint. Visit ValuePrep - Relationship Advice
**Attn Ezine editors / Site Owners**Feel free to reprint this article in its eniretyin your ezine or on your site as long as you leave all links in place, do not modify the content and include our resource box as listed above
---
MORE RESOURCES:
RELATED ARTICLES
---
Motivation: 3 Powerful Quotes from Golfer Tiger Woods
I am not a golfer, unless you count an occasional game of putt-putt. I'm not even a fan of the game.
---
What Motivates You?
As a life-long student of personal development, I've attended dozens of motivational seminars, listened to hundreds of tapes, and read untold books on the subject of motivation . I've presented motivational seminars.
---
The Best Day Of My Life
Today, when I awoke, I suddenly realized that this is the best day of my life, ever!There were times when I wondered if I would make it to today; but I did! And because I did, I'm going to celebrate! Today, I'm going to celebrate what an unbelievable life I have had so far: the accomplishments, the many blessings, and, yes, even the hardships because they have served to make me stronger.I will go through this day with my head held high and a happy heart.
---
Book Summary: If Life is a Game, These are the Rules
This #1 New York Times bestseller offers some useful and understandable advice that can be applied to many situations. The idea of life as a series of lessons can help to put things into perspective and add to anyone's ability to deal with setbacks and reach their full potential.
---
Are You Travelling Along The Slippery Slope To Your Grave?
When it comes right down to it where ever you go is where you are, whatever you end up doing, that's what you are doing, whatever you are thinking right now, that's what's on your mind, what has happened to you, has already happened.The important part is how are you going to handle it?In other words "NOW WHAT".
---
Learn to Do What Winners Do But Others Will Not
If you want to be a winner you have to be prepared to develop a certain personal trait which others will not.Are you prepared to do more to receive more? Or are you like most people who want consistently to do less and less, yet are mistakenly expecting more in return.
---
Your Dream Can Be Your Future
Here is a basic truth you must accept and believe if you are to achieve yourdream?Your dream can be a reality! That's right, your future can actually see youliving your dream. It doesn't just have to be a big wish!When we are young we are dreamers.
---
7 Reasons To Stop Procrastinating Today
Procrastination is a delay tactic that has the ability to choke your dreams and abort the plans and purposes you have for your life.It has to be nipped in the bud.
---
The Biggest Mistake Youve Made About Manifesting
What is the biggest mistake you have made aboutmanifesting your desires?You will be surprised by the answer and you probablythought it was the best thing you could do to achieveyour desires. However, this mistake has made your desires100 times more difficult to achieve.
---
Raising The Bar
One of the most popular events in the Olympics is the pole vault event. We all watch with amazement and anticipation as the competitor runs full speed down the track with a long pole in his hands.
---
How You Developed Bad Habits That Rob You Of Motivation
Bad habits rob you of your motivation.Today I want to tell you why I decided I absolutely had to take charge of my self-motivation.
---
Trust Your Intuition!
How many times have you been faced with a decision to make and all of a sudden you get this feeling of instinctively knowing what you must do? Something inside you is telling you the difference between what you should do and what you are meant to do. Many people interpret this as a hunch, a gut feeling or having an inkling.
---
Face Your Fears
Yes, that's me up there! Interestingly enough, I used to be deathly afraid of heights. I'm not suggesting para sailing is the best way to overcome a fear of heights but it worked for me.
---
Hold That Elevator!
As Prince, or whatever his name is now put it in one of his songs, "When Life's elevator tries to bring you down go crazy, punch a higher floor!"Well..
---
212 Degrees
At 211 degrees, water is pretty darn hot.But at 212, it's boiling, and making steam.
---
Power Of The Mind
THOUGHTSJames Allen in his Book "As a Man Thinketh"says Mind is the Master power that moulds and makes, and man is mind and evermore he takes , The tool of thought, and shaping what he wills, brings forth a thousand joys, a thousand ills. He thinks in secret and it comes to pass.
---
Life's an Illusion
I'll get right to the point. Life is not necessarily what we think it is.
---
Even Though
As often happens following one of the Best Year Yet programs I do, a message emerges for Monday Morning Coach. Recently I conducted a BYY workshop and what struck me was how often participants (I include myself in this group, since each time I present it, I am also vicariously examining my own life) stop themselves from taking action because of the underlying belief that they don't have "enough," or aren't enough (smart enough, thin enough, ready enough, etc.
---
About Creating a New Life
1. Where do I start to create a new life?There is only one place to start, and this is by taking time out of your busy day, and truly looking into your heart, because this is where all of your answers can be found.
---
5 Keys to Maintaining Personal Change
I look out my window at daybreak as the sunrise creates tiny sparkles on sheets of frozen snow. Two mornings later, the snow and sparkles are gone.
---