17 More Things Ive Noticed Along the Way So Far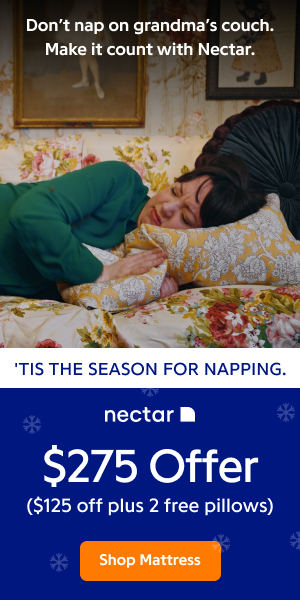 Three areas of life in which we get very little training, yet we all seem to have a strong opinion on: marriage, parenting and money.
When all is said and done, it really is much simpler to succeed than to fail.
Two A's for improving your marriage: awareness and anticipation. Awareness of how you are feeling -- anticipation of how your spouse might be feeling.
Today's choices are tomorrow's character.
In other countries people die for the right to vote. Our country may die someday because so many don't care to vote.
There are many books written on how to deal with difficult people. But do we ever pause to consider the shocking possibility that we might be someone's "difficult person"?
Let me see if I have this right: The father of one hockey player beats to death the father of another hockey player because a kid's game was getting too violent? The scary thing is that kind of thinking is not as rare as we might like to believe.
Thousands of years from now, when they dig up our civilization, they will wonder about this culture that seemed to worship boxes. Sound strange? I'm talking about the big box that you find the family-room furniture arranged around, and the little boxes found in several other rooms: the TV set. Watching other people living is not living.
Many people misread a very important part of the Declaration of Independence. We don't have the right to happiness, we have the right to the pursuit of happiness. Kind of goes against the notion that we are entitled by just showing up.
The best way to make a problem worse is to attempt to solve it with the same kind of thinking that created the problem.
You can accomplish much more than you can't.
If you don't want your children to say it, do it or think it, you had better not say it, do it or think it.
Two of the most useless words are "if only." Two cures for the "if onlys" are to do the necessary things today that eliminate the possibility of "if only" tomorrow. It's also important to remember that what might have been is not necessarily what would have been.
Best way to communicate poorly -- focus on making yourself understood first. Best way to communicate well -- focus on understanding the other person first.
Life has its moments of unexpected blessings out of unexpected problems. Our curious little son bent down to pick up a small cactus in the parking-lot median. As I placed him in the car seat, with him wailing and me wondering how to get the thorns out, and how to explain it to my wife, up walks his pediatrician, who expertly removes the thorns.
Our children can be wonderfully humbling mirrors. After a prolonged temper tantrum resulted in our son missing out on a fun event, I actually heard this coming out of my mouth: "When you decide to stay angry you can miss out on a lot of good stuff."
Best quote I've heard lately, from Pastor Rick Warren: "If you are burning the candle at both ends, you may not be as bright as you think you are."
Visit SecretsofGreatRelationships.com for tips and tools for creating and growing a great relationship. You can also subscribe to our f*r*e*e 10 day e-program on how to enrich your relationship today, from relationship coach and expert Jeff Herring.
---
MORE RESOURCES:
RELATED ARTICLES
---
Elements of Change
The key to achieving more than you currently are, no matter which area of your life or work you are focusing in on now, is change. The old saying rings true: If you always do what you have always done, you will always get what you've already got.
---
Three Fs and a Challenge
It's no secret that life is a tricky animal to understand and it's even harder to tame it so that it delivers what you want. But from my work in the world of personal development I've figured out three simple things that can transform any situation, any problem, any issue.
---
Trust the "System" - It Works!
The "System" - the overall structure and organization of this great creation that we're a part of? including our ability to personally interact with (and benefit from) the spiritual aspects of this creation (universal consciousness, God, whatever you'd like to call it).Here's the story behind our recent move.
---
When the Door of Opportunity Opens
Anybody can achieve anything - do you believe that? I do. But there is a caveat that must be made.
---
Whats Your Aging in American IQ? Take the Quiz and Find Out.
TRUE or FALSE1. Older adults have more mental health problems than younger adults.
---
Motivation: The Power of Action, Part 1
I've heard it said that 85% of success is showing up. While that's true, in the words of radio commentator Paul Harvey, here's the rest of the story.
---
Every Passing Minute Is A Chance To Turn It All Around
Every passing minute.When I first heard this line, in the movie Vanilla Sky, it struck a powerful chord in me.
---
Did You Have A Tough Childhood?
Many claim intense childhood trauma "damages" a person in their adult years.But is this necessarily true? We all have obstacles and hardships -- some of us more so than others.
---
All Talk And No Action; So Let It Be Written; So Let It Be Done!
It is so important to know how to motivate ourselves in an effective manner and in a desirable direction. Throughout life we continually struggle between the dual forces of what we say and what we do.
---
Head First: 6 Simple, Must-Do Steps to Achieving Extraordinary Results!
What important goal have you set for yourself? What is the most important thing in your life that you have been trying to do for sometime now and haven't made any progress? Why haven't you made any progress? Why isn't the project going forward? Do you believe it can be done?Try thinking about what you are doing in different way.There are five basic steps to getting lasting results.
---
Self-Limiting Beliefs: The Inner Enemies of Progress
What are they?Self-limiting beliefs are those things you believe about yourself that place limitations on your abilities.They may be conscious or unconscious.
---
Define Your Own Future - Shatter The Crystal Ball!
When I decided to look into remote viewing, I had the impression that it had some bizarre metaphysical and psychic associations. But, in reality, remote viewing is a natural and 'taught' method of probing remote locations in the past, present, and future.
---
What Do You Truly Value Most?
Believe it or not, values are in the core of all of us. Theseunderrated rankings tell more about us than we could everimagine.
---
Motivation From A Great Western - We All Have It Coming
Most self-help gurus warn us against watching too much TV. Spending time with your much maligned TV set does have advantages, however.
---
A Book Review: Great Resource for Group Facilitation
Anyone who is a leader or member of a group and wants to get things accomplished knows that there are many issues and challenges that groups commonly face as they seek to find creative solutions, launch new initiatives, and create high performing teams.The Book Leading Groups to Solutions addresses how team leaders and team members can collaborate, problem solve, plan, organize, and make decisions by exploring models and tools that enable facilitators to help groups achieve their goals.
---
Dismantle Self Imposed Limits
Round about us is an invisible box that we have created around ourselves, which defines our horizon. Things within this box are within reach, achievable, see-able, touchable, believable, feasible, possible.
---
The Reason Nothing Happens - Is Because Nothing Is Happening!
I hear many clients declare how boring and stagnant their lives have become. As they disclose their concerns, the answer usually bubbles near the surface, but never quite makes it to the top.
---
How To Harness The Awesome, Unstoppable Power Of Persistence In 4 Easy Steps
Never underestimate the power of persistence!If you persist you really cannot fail.While you may fail many times along the way, you have nottruly failed until you accept failure.
---
Are You A Visionary
Dreams may seem unimportant in your quest for success. And it's true that ordinary dreams are often a mix of what happened during your day --plus some "wild" random associations.
---
Knowledge Or Action
It's been said that knowledge is power. While that's true to an extent, it isn't the whole truth.
---