When Life Gives You Waves, Learn to S.U.R.F.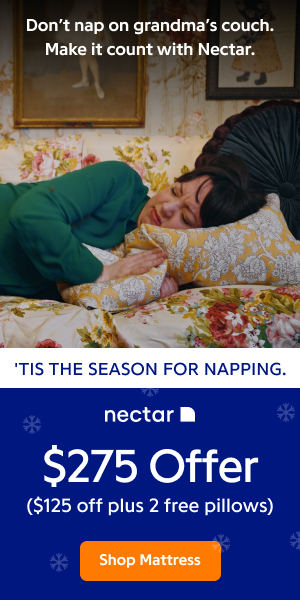 Would you like to learn a skill set and technique so powerful that you could learn to recycle every failure, disappointment, setback and discouraging situation into a steppingstone for your success? Would you like to go into every situation with confidence knowing you will have the skills to convert it into an experience with a positive benefit?
Imagine skilled and highly trained fighters going into a difficult and scary situation. They don't go looking for it, but when it comes, they are ready and prepared. They realize it will probably be very painful and even scary, but with their training and developed skill set, their odds are favorable.
You have an opportunity to use the same approach to adversities and difficulties entering our lives. We don't go looking for adversity; it finds us. We can't necessarily avoid pain or suffering, but if we use our training, we have a better chance for survival and eventually find some benefit or lesson we can take and claim a victory.
Change, difficulties and adversity will happen. Your only point of control is the surfing skill set you develop to adapt and make the best out of whatever comes your way. It is not really what happens to you that matters as much as your response to what happens. Your response determines your outcome. Think of change and adversity as waves of the ocean, then consider your response to those waves. Success is not necessarily in your talents and abilities, but in the choices you make in application to the waves. You can't change or fight the wave. Your only real choice is to adapt to it.
Apply the S.U.R.F. Strategy? to Make the Best of the Waves
The S.U.R.F. Strategy is a simple, quick strategy to adapt and positively respond to whatever waves come your way. This keeps your attitude as an ally working for you rather than an adversary working against you. You cannot control the waves; you can only control your response and develop the skills to adapt to whatever comes your way.
The Four Steps of the S.U.R.F. Strategy
The S.U.R.F. strategy involves four steps:
Survey the situation
Understand your options
Respond based on your goals
Forward focus in action and attitude
1. Survey the Situation
When you are tumbled by a wave (adversity), you have to regain your bearing and figure out exactly where you are. Leave emotion behind and survey your situation. What new opportunities might be found or developed? Now is the opportunity to create a new plan. It might be tempting to get caught up in the heat of the moment and feel like you are without options. Take a step back to gain perspective. With an understanding of where you are and what choices you have, you can make the most of the opportunities.
2. Understand Your Options
After you know where you are, begin to assess options for moving forward. Focus only on solutions. After you survey your situation, it's time to make way for positive solutions and options. Ask questions like: "What can I gain?" or "What contacts can I make?" Maintain a positive outlook regardless of the situation - even if you do not immediately see the opportunity. Stay focused on the outcome you want and where you want to go.
Look optimistically for creative ways to use the situation for good - don't lament your misfortune. The opportunity may be hidden. Learn to look for it. This is a creative success habit, and it only comes with practice. Become an opportunity farmer. Look for the hidden benefits behind each change and every situation.
3. Respond Based on Your Goals
Now assess the options in front of you. Some may be better than others. Some may be more complicated or difficult to see. Weigh the pros and cons of each option. You might find your best option right now is to persist in your current situation. You may find yourself riding a wave bigger than you think you can handle. It may be a wild ride, but at least it will be interesting.
Remember, you always have choices. The only thing you can control is your attitude. Regardless of the wave, you have the power to choose. Make sure your response is in line with your goals.
4. Forward Focus in Action and Attitude
You can't surf yesterday's wave. The past is the past. Now it is time to think creatively toward the future. Take positive action. Don't let things happen to you. Create the conditions and outcomes you seek! Now that you are surfing the wave, maintain focus on where you want to go and what you want to do. Maintain a vivid mental image of your successful future finding ways to keep taking action in that direction.
When Bad Surf Happens to Good Surfers
As you surf life's waves, you will see good waves and bad ones. You will have some awesome rides and some gnarly wipe outs. You will meet fellow surfers who want to help you out and those who would rather beat you down. There will be sunny days to enjoy the beach. There will also be storms that take away your enjoyment and opportunity as the sea becomes unstable and unsuitable for your purposes. Injustice, rude people, hardships, difficulties and even some bad things will happen in your life. We cannot control those. The only thing we can control is our attitude and the actions we choose to take in response.
Living is not about playing it safe. Test yourself. Learn the full measure of your surfing ability. Do not hide from the waves. You can learn from both your great rides and your wipe outs. Opportunity does not come to the passive. Be active and create your opportunities. Sometimes opportunities only come through difficult situations. Adversity doesn't build character, it reveals it. How you choose to respond to adversity reveals your true character. Your true character is uncovered in the actions of your response and in the choices you make. Your character is revealed in the promises you keep and in the convictions you hold true. Ultimately, your character is a mirror of the guiding principles in your life. What you do and say reveal to the world who you are.
You Cannot Control the Weather
Neither you nor I can control the weather. We cannot control what it will be today and we cannot affect in any way what it will be tomorrow. It is what it is. The same weather will make some people joyous and others miserable. When there is a snow day that shuts down everything, kids rejoice, while parents who need to miss work or scramble for child care do not. Rain is great when the farmers need it for the crops and devastating when the river peaks the levies. Hot sunny days are fantastic for people to enjoy a picnic, yet miserable when you are in the field working.
Weather in itself is neither good nor bad. It is up to us in our decision of how we choose to weather our personal storms and whether they leave us stronger and more resolute or weakened and cowering until the next one. In the same way, adversities are going to come your way, just like the waves of the ocean. All you can really do about them is learn to surf . . . and convert challenges, difficulties and hardships into opportunities.
Frank F. Lunn is President and CEO of Kahuna Empowerment, Inc., and author of the E-book, "Blessings In Adversity: Convert Challenges, Difficulties an Hardships Into Blessings and New Opportunities." Download it for free, and find out more about the Blessings In Adversity Campaign, at http://www.blessingsinadversity.com
---
MORE RESOURCES:
RELATED ARTICLES
---
Words That Inspire - CHOICE
What CHOICE do you want to make?Dictionary* says:the act of choosing, power of choosing, a person or thing chosen, the best part, care in selecting.What it REALLY means: making a commitment to what matters to you; acting on your priorities and your values; expressing to yourself and to others what you want and need in your life.
---
Who Do You Need To Become To Make It Happen For You?
'We cannot become what we need to be remaining what we are.' -Max DupreeYear after year, month after month, day after day, you have hoped for change.
---
Knowledge Or Action
It's been said that knowledge is power. While that's true to an extent, it isn't the whole truth.
---
Making A Lot Out Of A Little - Use It Or Lose It
"Making a lot out of a little"Ever noticed how some individuals can make a little problem go a long way? Similarly, some folk can make a huge challenge seem somewhat insignificant.This is a life principle that actually determines whether we are a "little" or a "lot" person.
---
Motivation: 7 More Musings on Motivation
1. "If you have faith the size of a mustard seed, you can say to that mountain, move from here to there, and it shall be done.
---
Yesterday, Today, and Tomorrow
Recently a person attended one of my goal setting seminars with a different kind of focus; I will call him Richie. I had the feeling, as I was leading the group in a goal setting exercise, that Richie had recently traveled this road.
---
Can One Person Increase Motivation in Another Person?
The answer is yes, of course, right? People motivate other people. After all, what about coaches and inspirational speakers? They are paid to motivate other people to do great things.
---
Stretch!
"Only as high as I reach can I grow, Only as far as I seek can I go, Only as deep as I look can I see, Only as much as I dream can I be" Karen RavenIn spite of the unpredictable weather (tropical heat, then snow blizzards!) it is Spring! (Or is it early Summer? I can't tell!) With Spring comes the chance to be outside more - even if it is dodging between rain showers! I know, the weather isn't really playing ball at the moment, but couldn't you be? After a winter conserving energy and warmth inside, and of lovely comfort foods, it is time to shake yourself off and become more active, to add more movement to your life and to begin to breathe.When you wake in the morning, instead of rolling out of bed groaning, take a moment to throw back the covers, raise your arms above your head and stretch! Take deep breaths and really welcome the start of a new day.
---
Its Only Too Late If You Dont Start Living Now
Remember when summer seemed to last forever? My mother use to say that some day we would realize just how fast time goes by. As usual, my mother was right.
---
Are You Facing Challenges? Then Make A Different Decision
Many people don't really understand the gift they have been given in their ability to be decisive. According to the dictionary, decisiveness means 'having the power or quality of settling a dispute, question, doubt, contest, event, etc.
---
Todays Trivia
I received an email today that said I could: "Make 500-10k from your living room," which I find to be an amazing claim, seeing as how I'm here, in my living room, making whatever hourly rate it is I charge for whatever it is I'm doing at this moment, and yet the living room itself is of no help in this regard. I could be making money in another room altogether.
---
Discover The Upside of Anger
Most of us are prone to anger! As we grow older, a certain degree of control keeps us in check, but the pot is on simmer and the lid is loosely fixed. An unexpected jolt, or a sudden increase in heat will nearly always result in a boiling cauldron.
---
The Solutions to Lifes 10 Biggest Problems!
Every day clients tell me about their problems, often in great detail, and I've noticed patterns that show up over and over. For many people, life's problems are viewed as "not enough money" or "not enough time".
---
Cure Your Burnout!
Do you ever get those Sunday night blues? Dreading the week ahead, feeling the daily grind just draining away all of your energy before the week even starts? Or what about those days where you just feel like you are going through the motions and not really being present in your own life?We've all been there - burned out.Recently I received the following email:I work from a home office and my last year has been very busy.
---
The ONE Question Winners ALWAYS Ask?.
Over the past several years I have experienced my fair share of success. However, it has not been without its fair share of obstacles and setbacks.
---
REST: The New Strategy for Business and Life Success
No matter how many times you have vowed to change your harried ways, you still find yourself running behind, running out of time, running out of patience and running on EMPTY. Your biggest problem--exhaustion.
---
Procrastination
Allow me to start this with a quote:To think too long about doing a thing often becomes its undoing. ~Eva Young"I'll do it tomorrow".
---
Life Doesnt Have A Sell By Date
Or does it?Best on or before?..
---
Finding A Cure for I Disease
The 21-year-old rookie cop had his big chance to brag on himself at his big news conference. "How do you feel about being the one to capture Eric Rudolph, FBI's Most Wanted?" the reporter asked.
---
Context-Free Living ... Living Without Boundaries!
I know by now that you've heard the terms Debt-Free Living, Disease-Free Living, or an overabundance of other such coined terms for various marketing ploys to sell products and services. However, I'm not here to sell you anything, as what I'm offering, you already have! You just don't know it yet!Context-FreeA context is a circumstance, point of reference, or a situation by which a particular view is aligned and a unique meaning is derived.
---