Change - The Skill Of Adapting To The Inevitable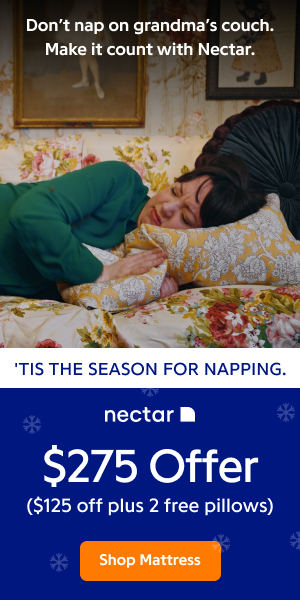 Change your thoughts and you change your world.-Norman Vincent Peale
Not surprising, one of the core reasons that hinder us from the realization our innermost goals and desires is our inability to be flexible.
Sad, but true! We do everything we can to eliminate any type of potential suffering in our lives, yet challenges and pressures do undoubtedly bring out the best in us.
If you have been encumbered by slip-ups in the past, learn from them, forget about them, and move on. Some people tend to focus on how bad their lives have been due to these mistakes. As a result, they remain trapped in their own perceived, miserable existance.
Regard your past mistakes as lessons, and apply them as learning references for future endeavors...
So what if you have invested in something important to you, something 'huge' and you in-turn lost a substantial amount of money? From a situation like this, most people would remain deeply discouraged for a long period of time and their personal lives would sequentially be adversely affected. Their eating becomes impaired and they can't sleep, just staring at the ceiling all night long, thinking how awful things are. Furthermore, they would probably vow not to venture into new opportunities again. This is exceedingly too common, what a shame.
Don't be a victim, don't be afraid to fail. You must be able to take risk?or risk your chances to achieve your goals or most anything that you desire in life. Be cautious and use your past mistakes as a road map, a guide to prevent future failure.
You must clearly see it this way... If you try, at least you have a 50% chance of getting what you want. But if you don't try at all, you have absolutely no chance of attaining what you aspire to or for in life. It's a no-brainer.TRY and TRY again!
And when you do, follow through, finish the job. I've met too many people who have accepted my proposal to work side-by-side with me and learn how to be an effective coach, but most of them would abruptly stop right in the middle of their educational phase and quit, it's just too hard to get good at something so personally empowering. They have the drive to start, but they lack the motivation to persevere. Yes, this is another fact of life. Those who persist may have one heck of a time in the beginning, but are almost always the last man or woman standing.
Let's fast forward into the future. Let's say you did try, you followed through and you succeeded. Congratulations. So you became wealthy, successful and affluent?a person of prosperity and you reaped the glorious fruits of your labor. It is extremely difficult to remain on top, look at Michael Jackson. Problems are sure to arise again, so always be ready to adjust to whatever comes your way?go with the FLOW! The only thing permanent and inevitable in this world is change.
If you need to sacrifice something for a better cause, then do it. Do what you must to attain your 'object' of desire.
You will and should encounter difficulties along the way. You will and should receive criticisms. You may even be regarded as being "different" or "strange" by others. Don't let them discourage you. As I have said before, just keep on keepin' on?continue striving forward and success will be yours for the taking. I guarantee!
-To Your Absolute Success, Kurt Lee Hurley
Kurt's website http://www.kreatefitness.com, as well as his Provo Utah Private Fitness Facility Synergy Fitness Systems, specializes in in providing leading edge exercise and nutrition programs and a super premium supplement line. All of these superior products offer superior results.
---
MORE RESOURCES:
RELATED ARTICLES
---
How to Give Yourself a Motivational Warm Up When You Wake Up
Question:What is the worst thing you can do when you start your day?Answer:Wake up feeling lethargic and expect yourself to perform at 100% from the moment you get up in the morning; and then compare how you are doing during the day against this unrealistic benchmark.There is a better way!As you wake up in the morning take charge of your thoughts in that early morning awareness before you fully awake.
---
Boost Your Bottom Line by Asking Powerful Questions
"He who asks questions cannot avoid the answers."-African ProverbPowerful questions yield powerful answers.
---
The Top Six Ways to Stay Motivated
I receive many emails from people that basically ask the same question: How can I keep myself motivated long term? This seems to be quite a common dilemma for many people so I want to address it because it can be done! Here are my tips for staying motivated:Get motivated every day.Zig Ziglar was once confronted about being a "motivational speaker.
---
Information Age: Knowledge is King
In our information age, having the right knowledge at the right time can make the difference between failure and success. Knowledge, gained through experience makes one an expert in any field.
---
Move On!
I woke up one morning with a sharp pain in my ear. The last time I had an earache was some eighteen years ago.
---
The Conversation of Recovery - Part Two
The listening for the Conversation of possibilities will be even more unfamiliar than the one about the self-limiting belief. Even though possibilities will be caused for the individual and a sense of hope and inspiration created, there will be a tendency at some point for the person to not belief that their life can be truly transformed merely by creating possibilities.
---
The Best Day Of My Life
Today, when I awoke, I suddenly realized that this is the best day of my life, ever!There were times when I wondered if I would make it to today; but I did! And because I did, I'm going to celebrate! Today, I'm going to celebrate what an unbelievable life I have had so far: the accomplishments, the many blessings, and, yes, even the hardships because they have served to make me stronger.I will go through this day with my head held high and a happy heart.
---
Making the Most of Now
"You must live in the present, launch yourself on every wave, find your eternity in each moment. Fools stand on their island of opportunities and look toward another land.
---
Todays Trivia
I received an email today that said I could: "Make 500-10k from your living room," which I find to be an amazing claim, seeing as how I'm here, in my living room, making whatever hourly rate it is I charge for whatever it is I'm doing at this moment, and yet the living room itself is of no help in this regard. I could be making money in another room altogether.
---
Under The Guise of Care and Concern
These words came up powerfully for me these past few months. I have had the experience this year of being in several situations in which people's genuineness and motives came into question over and over again.
---
Curing the Blues - 14 Feel-Good Ways to Get Out of the Dumps
Everyone goes through that "in the blues" feeling once in awhile. The best cure is to be around people that you care about; family, friends; and keeping yourself busy enough to change your mind.
---
Productivity Engineering
Review: Productivity Engineering- A hypnosis program to help you improve your performance at work."Buy a hypnosis CD program? Will that really help me get more work done? Can it improve my work performance?"I know, this is a little off the beaten path when compared to the usual courses and services I review.
---
The Day Your Life Will Change for Good!
Many people long for a better life. In fact, I think it is innate to humans to desire a better life.
---
Wealth Building: Let The Wealth Building Secrets Of J. Paul Getty Inspire You To Great Achievement
One of the shortcuts to creating wealth is to learn from those who have achieved great wealth.The late John Paul Getty is known as one of the greatest wealthbuilders in American history.
---
Is Failure the End of Everything?
"The important thing is to learn a lesson every time you lose." --John McEnroeMuch as we would like, not everything is going to go our way.
---
Overcome Fear: You'll Miss All The Shots You Don't Take
A lot of folks are petrified at the mere thought of making an attempt. They believe they will not make it.
---
Does Your Battery Need Recharging?
A technical support person in a pager company tells the story of a customer call to the customer service center from a man who repeatedly complained he was being paged by "Lucille." He was instructed that he would have to call her and tell her to stop paging him.
---
Dont Just Hope - Decide!
As the story goes, a single college-age guy went to the airport one day to pick up a friend. As he waited for his friend to come off the plane, he noticed a man hurrying through the crowd, calling to the woman and two children standing next to him.
---
The Power
I had a friend ask me a question not to long ago that really led me to do some thinking. "How do you manage to stay so positive all the time?" You never seem to have "bad" days she said.
---
How You Developed Bad Habits That Rob You Of Motivation
Bad habits rob you of your motivation.Today I want to tell you why I decided I absolutely had to take charge of my self-motivation.
---