What Motivates You?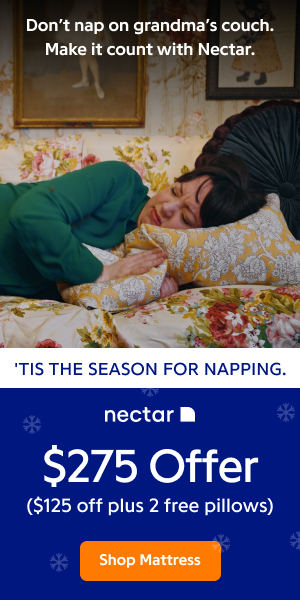 As a life-long student of personal development, I've attended dozens of motivational seminars, listened to hundreds of tapes, and read untold books on the subject of motivation . I've presented motivational seminars. And yet there is one elemental truth that seems often overlooked. That is: no one can motivate you, because you have to do it to yourself. It's an inside job. And frankly it's less a function of "doing" than it is of discovering what your natural motivators are. So the key to getting and staying motivated is finding out what excites you. What makes you want to jump out of bed in the morning? What speaks to your heart as well as your head?
Is it the thought of being able to call your own shots as an independent business owner? Perhaps you get excited about the idea of helping people design systems of whatever kind to help them work more effectively and effortlessly. Maybe you hunger for an opportunity to speak to others in a way that inspires and lights their internal fires. Or perhaps being part of a team of people, working together to make great things happen, is what makes your heart beat faster. It could be that you love variety and any environment that generates it.
If your basic needs were met and your mind could freely roam where it chose, what subjects would naturally bubble to the surface? What things naturally generate a sense of energy and ease? What is as natural to you as "falling off a log?" These are questions that begin to tap the root of what motivates you.
In a recent conversation with a prospective client she told me she was thinking of getting out of her current profession as a self-employed professional organizer. As we talked she discovered that what she was really looking for was the opportunity to team up and partner with others to stimulate her creative juices and generate more business. It didn't mean going back to work for someone else, although that was one option. Rather it was about transforming her idea of the ideal business environment for her. By the end of the call she had a renewed sense of possibility about her career. And she had definitely decided that going back to work for someone else, although "simple" in some respects, would not actually lead her where she wanted to go.
In this day and age when jobs and businesses are changing faster than ever before, when they "keep moving the cheese" (read Who Moved My Cheese? for the full explanation), those who create success for themselves will be those who find out what motivates them and follow that path. It may not mean being your own boss, but even if you work for someone else, it means finding that place where you can most readily apply your innate gifts and talents and use your internal motivational fire to serve others. Once you know what motivates you, your career options are infinitely clearer.
There are many tools and assessments in the marketplace today that can assist you in discovering where your natural motivations lie. Contact me if you'd like more information on those I offer. Or simply begin to pay attention to what gets you excited. Make a list of the things you most love doing and the environments you most enjoy working in. As you connect the dots, a new picture of your own motivators will emerge. And along with them, a renewed sense of the possibilities of "following your bliss". This week, sit with the question, "What motivates me?" And listen closely for what comes up. You may be surprised.
Betty Mahalik has been coaching small business owners, independent professionals and leaders who want to achieve more but stress less, since 1996. Her background includes several years in the broadcasting and public relations fields prior to starting her own firm in 1987. She is an accomplished public speaker and corporate trainer specializing in communications, goal-setting and leveraging your strengths. Since 2001, she has written a weekly motivational message, free to subscribers, titled Monday Morning Coach. To subscribe or learn more about Betty's coaching and training services, visit http://www.dynamic-coaching.com
---
MORE RESOURCES:
RELATED ARTICLES
---
A Formula For Improved Achievement
Your ability to perform in life is determined by a number of factors:(1)The package you received when you were born (i.e.
---
Spring! Time for Love and New Beginnings
Prepare, prepare, prepare! The horizon screams of spring and the budding trees, tulips poking their head above the soil and thoughts of romance and love fill our hearts and minds. Are you ready for what awaits you? Well, if not, we need to get started right away!First things first, get your house in order, no I am not talking about the dwelling in which you reside, I am referring to the temple (your body, mind and soul) of all existence! Time to throw out all preconceived notions of what the other sex is looking for and re-create the person you are, the person you want to be!Put that smile to work, make eye contact, approach a stranger (be careful), strike up a conversation, and take the initiative for the new beginning you want to have this year! There is no happiness greater than that which is within you, and love evolves from loving oneself.
---
Are You an Optimist or a Pessimist?
I have been giving some thought lately to optimism and pessimism. Basically, these are attitudes.
---
What is your Altitude?
It is something that everyone - and I do mean everyone - has the same opportunity to possess. It is something that can change you, those around you, and your future immediately.
---
What Motivates the Motivator?
Someone wrote me an email a couple of weeks ago and said, "I would love to know what motivates YOU!" So I took them up on it and I want to spend some time telling you how I stay motivated.It is a valid question, this one of what motivates me.
---
The First Step for Getting Better Results
How dramatically we can change our results is largely a function of imagination. In 1960, it was a technological impossibility for man to travel into outer space.
---
Self-Improvement-Inspiration: How to Exit Your Own Rat Race
We can all get in a rut from time to time. Who hasn't had a moment in their lives where you've asked yourself the question: "Why am I doing this?"Whether it's who you've become, the business you are in, your career, relationships, where you live or all of the above - sometimes you realise you're just not where you want to be - and you're not sure how you got there! It sure feels like your own version of a rat race though.
---
Its Never Too Late To Start
Many people never start anything because they think the bus has left them standing at the station.They think it's too late for them to jump in the game.
---
Are You Ready To Make A Strong Finish?
Talk about a strong finish! In their inspiring story of perserverance which ultimately led to great success and victory, the Detroit Shock won their first ever WNBA (Women's National Basketball Association) championship title. USA Today told of their "worst-to-first odyssey" where the team, after winning only nine games in 2002, they finished 2003 with a league-best record and championship title.
---
Its Only Too Late If You Dont Start Living Now
Remember when summer seemed to last forever? My mother use to say that some day we would realize just how fast time goes by. As usual, my mother was right.
---
How To Deal With Denial
Denial is a coping mechanism commonly used when something happens that we really don't want to see. Doing this is actually quite natural.
---
Becoming Rich in Your Own Way
If you really want to become rich, then begin by evaluating your work habits and work environment. That's how most millionaires made their first million.
---
Are You IFFY?
Many people say that working for themselves or working on Straight commission is just too 'IFFY' for them.'I'd rather work for a company that will give me a check every week, that direct marketing stuff is just too 'IFFY' for me.
---
Want Real Change in Your Life? Take Action!
It's easy to begin a year with analysis: months, days and even years of "thinking." Many of us would like to believe that "reaching goals" begins with an armchair, a self-help book and a beer.
---
What is Your Challenge
January is almost over.Why do most New Year's Resolutions fail?By now, many New Years resolutions would be thrown out,forgotten, shrugged off.
---
Its Not Enough
Whatever you are doing in your life at the present moment; it's not enough. What do you mean it's not enough? I've done all I can.
---
Ill Put My Money On The Kid!
Now, the Fun Part. It is nigh time to find a way to take all the buck out of this bucking bronco we call the internet.
---
Motivation By An Audience
Sooner or later, if you keep working hard in a focused way on a skill or project, you will have an audience even if it is an audience of one.People are naturally attracted to the hardworking, skilled person and will want to watch or learn.
---
Activity Versus Accomplishment
Each and every day, all of us continually search for the extra edge to win at the sport of sales and marketing. One of the most important things that you need to know is that there is a thin line that exists between activity versus accomplishment.
---
Challenge Yourself - Stretch Your Boundaries Daily!
Many times we fall into a sedentary lifestyle because we fear forward movement. We eventually feel as though we've fallen into a rut and can't seem to escape.
---