Forward Motion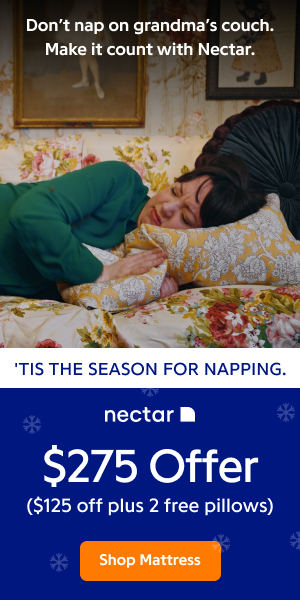 The natural cycle of life is to grow and move forward but moving forward brings with it an element of the unknown. It is human nature to fear the unknown. Often it is difficult for people to take the steps required to move forward because of that fear. Deep down inside, they may know that much needed changes are required in order for improvement to take place in their life circumstances yet they find themselves unable to let go of the familiar comfort of the past.
This is a common reaction. This fear of change exists in all areas of life. We are creatures of habit and these habits become rooted in the very fiber of our being. We become comfortable with our lives the way they are even if we are not happy with the way they are. We tend to talk about how we want our circumstances to change for the better but all too often we let opportunities pass by because we fear the change that accompanies such opportunities.
A person who overeats may be fully aware that he or she needs a change of diet otherwise health problems will result yet there is a comfort zone that can be found in the eating patterns. An individual who smokes is convinced of a calm that is only illusory. Often, someone will remain in a job where they are unhappy and under-paid. Even though the individual knows he or she has the potential to do and be so much more, fear blocks the path for progression.
But fear is not the only obstacle that stands in the way of forward motion. We may want to make changes in our lives and know very well that we need to change certain circumstances yet we cannot do so due to factors that are not always within our control. Financial constraints can be one such factor in the lives of many that forestall necessary progression.
For example, we may finally be offered our dream job in another area far from where we currently reside. It's a once in a lifetime opportunity. We don't want to pass up such a great chance but we don't have the funds it would take to relocate our family across the country. So we consign ourselves to remaining in the same circumstances.
Moving forward is not always as easy as it sounds regardless of how much the change may be needed or desired. We can't always take a giant leap but we can take small steps toward that giant leap. In other words, it doesn't hurt to plan. Of course, we're all aware that plans don't always work out as intended and it certainly isn't easy to plan for unexpected opportunities but preparation for long term goals is a worthy pursuit.
How does one go about setting up such a plan? Start with your goals. Write out a plan detailing ways in which you can work toward the achievement of your long term goals. Consider opening a special savings account to help finance your goals. Saving money these days is a great accomplishment in itself but start small and then work up to increasing your savings. Toss your change in a jar every time you come home from the grocery store, restaurant or other outing, then wrap it and deposit it in your new savings account before you get a chance to spend it. You won't get rich overnight but in time you'll find that every little bit does add up.
By following a plan, at least we are working toward achieving our goals one step at a time. We never know when an opportunity may present itself. One thing that we often don't realize is that in order for our circumstances to improve, we may have to make sacrifices. Improvement often necessitates stepping out of our comfort zone. We may have to move away from our friends and family. We may have to uproot our children while they go kicking and screaming all the way, about new friends and new schools.
A change of attitude may be all that's required in order for us to move forward. Many times our own fear of success will hold us back and prevent us from seizing opportunities that arise. Yes, it may sound silly but there are people who fear success. Actually, it is more so the changes that would be brought about if one were to become successful. Lack of confidence in one's ability can actually cripple a person to the point where he or she won't even try to accomplish that which one so desires. Fear of failure - fear of embarrassment can become a form of emotional paralysis.
Facing our fears is one way to overcome them. As most of us have found, when we do so, we usually learn that the fear itself was worse than what we were afraid of. If you have goals that you want to achieve and/or changes in your life circumstances that you know need to be made, then take the bull by the horns and put that forward motion in gear.
No, it's not going to be easy. Is anything ever easy?! No, it's not going to happen overnight but if we're not willing to start somewhere, it may never happen. Let's go for our goals; live life to the fullest. Take charge of ourselves and our lives.
Darlene Zagata is a freelance writer and columnist for the print publication Moon Shadows Magazine. She is also the author of "Aftertaste: A Collection of Poems" and "The Choosing." Her work has been published extensively both online and in print. For more information visit her website at http://darlenezagata.tripod.com or contact Darlene at darzagata@yahoo.com
---
MORE RESOURCES:
RELATED ARTICLES
---
7 Stepping-stones to Career Growth and Excellence
Achieving excellence in our work is an integral part of feeling genuinely satisfied in life. We want our careers or businesses to blossom, making us financially secure and content with our achievements.
---
Stop Squeaking! Align Yourself for Business Success!
Even for a remarkable business owner like you, from time to time, you may still loose motivation in continuing the expansion of a service or product line. At time, you may seem to have a hard time figuring out why this once fantastic business that got you so excited every morning is making you feel like a heavy weight now.
---
The Power Of Purpose
The manifestations of motiveA man is captive within himself. He dwells in a freedom which is confirmed to bounds, he breathes in an ambience ensnared to limits, he nurtures a shriveled valiance with the quaint promises of trepidation, and he is infinite to his content and eternal only to his perception.
---
How to Stay Motivated
You've read a book that motivates you to action; you've read a motivational quote and got pumped up; you've attended a seminar and listened to a motivational speaker and feel you can conquer the world.A week later the motivation is no longer there.
---
5 Ways To Feel Super-Optimistic: Tips for Your Health, Wealth, & Career Success
Optimism is the hidden key to your personal and business success. Optimists possess a clear vision of an exciting life, confidently work on goals to achieve their vision, and take seflf-responsibility.
---
How Great is the Strength of Your Belief?
Be careful what you believe because that is what you will experience. Your belief system is a mechanism which is uniquely yours.
---
If The Fear Fits...Dont Wear It!
Undoubtedly one of the most challenging tasks we can face everyday is fighting the fear of failure. At one time or another every single person has had to face the fear of stepping out into an unfamiliar area and leaving his comfort zone and entering the twilight zone.
---
The Dawn On The Nile Valley Has Secrets To Tell! (3)
Me and Mao Tse-Tung!My first political experience was with Mao Tse-Tung 1968-69.That was exactly before the second Sudanese military dictator Ga'far Numeri took over power through his coup d'etat in May 25, 1969.
---
Commit To Applying Lessons Learned
When growing up as a child, the concept of learning alesson becomes so routine, that many of us just set it asideas unimportant like many other principles that otherwiseshould be heeded.It is so true that all of us are mortal.
---
The Secret to this Famous Singers Success
It seems the longer think we have, the longer we put off living the life we see in our heads.You know what I'm talking about.
---
The Secret Motivation Strategy That Never Fails
No matter how much you want to make your dreams come true you still need some practical ways to keep yourself motivated over the long term. You need the ability to keep going in the face of setbacks, disappointments and short-term frustrations.
---
Grit or Grace?
The grit of life is hard to swallow. You make a presentation atthe office and someone points out a small mistake.
---
Discover The Spark That Motivates You In Business and Life
Can There Be Any Other Business Like Your Own Business?"Whatever you persistently allow to occupy your thoughts will magnify in your life."-Dennis Kimbro, PhD.
---
Lazy? Or Right on Schedule
Q. I've been working on a big project for a long time.
---
Getting Out of a Rut
Are you feeling bored or restless? Do you need to make a change of some type? People who make creative breakthroughs are the ones who usually are looking for different ways of doing things. I am going to suggest some possible ways to get out of your rut.
---
Why Holding A Vision Magnetizes Great Achievement
The only reason some people enjoy success while others fail is because those who succeed persist in holding the vision of what they want.They succeed, in the first place, by creating a vision.
---
No, Fear! The Success is Yours (1)
Fear is the minds great mortal sin.And isn't it just at times when you have to risk something, that you Fear? Think about it! You've had a great idea but you don't tell a soul because you're afraid.
---
Define Your Own Future - Shatter The Crystal Ball!
When I decided to look into remote viewing, I had the impression that it had some bizarre metaphysical and psychic associations. But, in reality, remote viewing is a natural and 'taught' method of probing remote locations in the past, present, and future.
---
Were Good at the Things We Like
Read that again. It doesn't say "We like the things we're good at," though that's true as well.
---
What Makes You Special?
Many people are too busy today trying to fit themselves into the image of other people. This ranges from physical appearance to dressing mannerism right to extreme character imitations.
---