Action Rules - Just Get Started!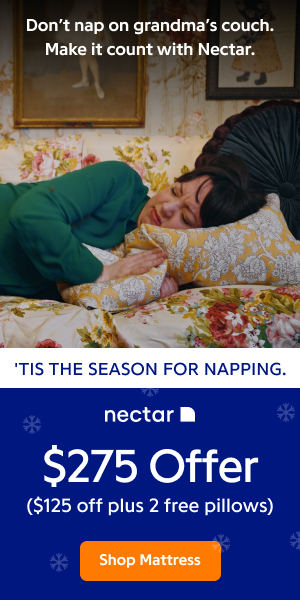 'Action Rules!' in the Getting Goals Game. It is the number one most important step to achieving your greatness.
Having second thoughts? Trouble getting started? Stalled on a plateau? Spinning your wheels trying to get going again?
Just get Started. Goal Setting and Planning is necessary, but 'Action Rules' when it comes to getting what you want. Like Nike says, 'Just Do It!'
Taking action, any action is the important step. As long as you are moving, you can use the momentum to take more action. The saying that you can't steer a parked car is right on. You must get your vehicle moving before you can steer it.
You can even change vehicles to get to where you want to go, but you must start movement in the beginning. You can even change the direction, (your destination), but getting started is all important.
No action is too small to start with. In fact the smaller the better, because it is sometimes easier to believe in doing little things, then you can move up incrementally to larger steps when you gain momentum and confidence.
Remember the things you get will not make you happy, it is the challenge and the accomplishment of the things that create happiness. Too many people achieve to be happy, rather than happily achieve. The joy is in the journey, not the journey's end.
Start moving towards your dream.
Get off that couch, turn off that TV, stop daydreaming about what you would like to be or do, and start with some action that will take you in the direction that you want to go.
Maybe you have been able to fulfill most of what you want to do. Is there still something in your life that you have got to do but are feeling stuck, and just haven't been able to get it?? Well if you still want to try, then, this is the place to get unstuck!
'Don't know where to go or what to do?' Decide for now that you do know, pick that thing that keeps coming into your mind, but you brush it away when your self talk keeps telling you; 'I couldn't possibly do that.'
Do it! You can change your mind later, if need be. Just get rolling! Get started! You can do it! Be courageous! You will find that in starting anything worthwhile, you will feel some reluctance to believe that you can do it. You will sometimes feel the force of inertia.
Most of us have felt this. Just remember that many people who have achieved greatness, felt that same emotion at times.
They just refused to believe that they couldn't do it, and went ahead on faith that it would work out. Move forward.
The reason for doing something is far more important in motivating you than the thing itself, so pump up the urgency by focusing on your outcome and how it will feel when you achieve it, instead of whether you can or cannot do it.
Because you can at least get it started! Take the first step into the rest of your life. Isn't it awesome? The journey is where the 'juice' is.
So, get started now. Just begin! Remember 'ACTION RULES!'
Al Smith, Copyright 2005
ABOUT THE AUTHOR: Al Smith writes for and publishes The Realgoalgetter Ezine. His articles deal mostly with goal setting, self improvement, motivation, and overall health and fitness. Stop by The Realgoalgetter Website and subscribe to The Realgoalgetter Ezine at http://www.realgoalgetter.com/ezines/index.html.
---
MORE RESOURCES:
RELATED ARTICLES
---
Taking The Leap
Every four years, February gives us a whole 24 hours of bonus footage to add to our year. Many people take this opportunity to "do something special" with their extra day.
---
Fear Emotions - Positive or Negative?
What is fear's purpose? How do you handle it? While I am working in my pest control business, I meet people on an almost daily basis who are influenced by negative fear thoughts regarding pests invading their premises. A good size spider, rat, or unexpected insect can set someone off pretty quickly, and literally immobilize them.
---
Is Work Still Necessary?
I have a confession to make - several confessions in fact.I have at times been stupid enough to believe that work is not necessary to make money or achieve success.
---
Face Your Fears
Yes, that's me up there! Interestingly enough, I used to be deathly afraid of heights. I'm not suggesting para sailing is the best way to overcome a fear of heights but it worked for me.
---
Ask Your Question - Get what You Desire
"Questions get answers, advice, opinions, beliefs, impressions, stories, and more questions. Questions are about life, people, careers, achievements, facts, and faith.
---
Read All the Books
All of the books that we will ever need to make us as rich, as healthy, as happy, as powerful, as sophisticated and as successful as we want to be have already been written.People from all walks of life, people with some of the most incredible life experiences, people that have gone from pennies to fortune and from failure to success have taken the time to write down their experiences so that we might share in their wealth of knowledge.
---
4 Qualities of Highly Successful People
What if you can be, do or have anything you want, what would you desire in your life?Now do you believe it can happen? Yes? No? In the words of Henry Ford, "If you think you can do a thing or think you can't do a thing, you're right."Well then what actually happens for those people who do seem to get everything they desire?Let's take a closer look.
---
4 Barriers to Overcome For Growth
As we begin a new year, it's natural to reflect a bit on what we really want out of the next 12 months. Have you made some resolutions? Have you decided to get in shape? Go for a promotion? Quit smoking? Get your finances in order? Spend more time with your family? All of the above? Whatever your resolutions are, they all boil down to one thing- you want GROWTH! Congratulations! You've taken the first step towards seeing positive results.
---
Elements of Change
The key to achieving more than you currently are, no matter which area of your life or work you are focusing in on now, is change. The old saying rings true: If you always do what you have always done, you will always get what you've already got.
---
Journaling - A Tool for Healing and Growth
The word "journal" comes from the French. It dates back to the 14th century and means daily.
---
Nurturing Your Vision
There is a new television show, called Blind Justice that will be replacing NYPD Blue. The show follows a Detective who, at the prime of his life and career, loses his vision in a heroic attempt to thwart a bank robbery and save other police lives.
---
The Top 10 Ways to Overcome Procrastination
When a person is bored or uninterested, certain tasks and projects can seem like torture! This feeling usually leads to procrastination, and procrastination often leads to guilt. Here are some practical ways to avoid these situations and overcome procrastination:1.
---
Spring! Time for Love and New Beginnings
Prepare, prepare, prepare! The horizon screams of spring and the budding trees, tulips poking their head above the soil and thoughts of romance and love fill our hearts and minds. Are you ready for what awaits you? Well, if not, we need to get started right away!First things first, get your house in order, no I am not talking about the dwelling in which you reside, I am referring to the temple (your body, mind and soul) of all existence! Time to throw out all preconceived notions of what the other sex is looking for and re-create the person you are, the person you want to be!Put that smile to work, make eye contact, approach a stranger (be careful), strike up a conversation, and take the initiative for the new beginning you want to have this year! There is no happiness greater than that which is within you, and love evolves from loving oneself.
---
Motivation By Consequences
In 2004 seven badly behaved teenagers were sent to a brat camp in the USA by desperate parents whose lives had been made hell by their own offspring. All seven were from the UK.
---
Whats Your Zipline?
A few years ago, I was with 20 of America's most effectivepresenters - The Speakers Roundtable - at the Pecos RiverConference Center near Sante Fe, NM. We were working on ourcommunication skills, not unlike the work we do in ourown Excellence in Speaking Institute (ESI) classes.
---
Mountain-Moving Momentum
It can be challenging to think about going to the next level. Especially when you're completely overwhelmed by the thought of taking the next step.
---
ADHD - Its a Wonderful Life
As I usually do over the Holidays, I watched one of my all-time favorite actors in one of my all time favorite movies and that's Jimmy Stewart in "It's a Wonderful Life". Co-starring Donna Reed and made in the 1940s, the movie was not critically acclaimed at the time, but over the years has become a stable of the Holiday Season.
---
How Much Fight Is In You?
"All the adversity I've had in my life, all my troubles and obstacles, have strengthened me..
---
The Secret to this Famous Singers Success
It seems the longer think we have, the longer we put off living the life we see in our heads.You know what I'm talking about.
---
Walk In The Light
It was a mild October night, weeks after the horrific September 11 terrorists attacks on our nation. With a mix of anticipation and apprehension, my husband, children and I, entered the gates of the North Carolina state fair.
---