Are You Still Stuck on Still?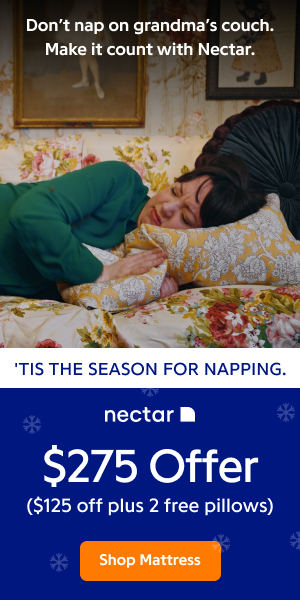 Are you still "stuck on still?" If so, don't let fear, doubt or disappointment rob you of your future, or keep you from your desires. Instead, see yourself as the person that you want to become. Human Beings naturally navigate towards the pictures they keep in their minds. Empower yourself and create the images you want to attract.
Consider asking yourself these life-altering questions. They can help get you unstuck and break through your bondage.
"What do I truly desire, but do not have?"
"What do I desire, and already posses?"
"What will I absolutely, unequivocally, no longer tolerate?"
Questions such as these will give you both an assessment and an appreciation for how much you already have. They also challenge you to identify new, empowering expectations. So go ahead. Make a decision to take a quantum leap towards your dreams and desires. Grab a piece of paper and construct three columns for each of the following:
1) What I desire but do not have (relationship, vehicle, career, ...)
2) What I desire and already possess (family, security, my own home )
3) What I will no longer tolerate (disorganization, poverty, depression, ...)
You may already know exactly what you will not tolerate. But, what if you don't know what you want?
If you're not sure what it is that you truly desire, then you are seeking transformational change ... whether you know it, or not. Start your search right where you are. Decide-right now-to be the change you want to see.
For example, if it's a slim and trim body that you desire and you are miserably 42 pounds over fat and know it, see yourself happy, trim, and slim. Commit to a healthy exercise and eating program for dropping 2.5 pounds of fat per week. Four months from today, you will have caught up with your vision.
Perhaps you're missing out on one of the greatest gifts, ever: loving and fulfilling relationships. See yourself happy and totally engaged in adventure, fun, and excitement. Think of all the ways you can put the magic in the mundane. Then, commit to connect or reconnect with at least two people per week to foster or rekindle healthy, spark-filled, loving, relationships.
Remember, if you are stuck on still, immediately decide to get unstuck. Become action-oriented and get things started right where you are. Resolve to stay optimistic and continue moving in the direction of your target regardless of how you feel, or how things look.
There is a grandeur picture of your spectacular life just waiting to be painted.
Won't you become the artist?
Fran Briggs is a motivational speaker, author, and visionary. She is also founder of The Fran Briggs Companies, an organization which helps individuals and groups take their human potential beyond the max. For more information or to sign up for your free successzine newsletter, visit http://www.franbriggs.com
---
MORE RESOURCES:
RELATED ARTICLES
---
Mortgage Marketing - How to Maximize Your Motivation
Do you have the motivation to succeedin the mortgage industry? Without the drive to succeed you will surely fail.Did you know you can create the motivation you need?I know that sounds odd, but it's true.
---
Vanity Killed My Car
When I was a freshman in college, my first car was a 1973 Dodge Swinger. Stop laughing! When I first bought the car it was quite sad looking.
---
At A Dead End? Look Deeply Into My Eyes!
The president of a large North Eastern company, doing business internationally, was visiting his California division. While he was there, he saw a very large photograph of, of all people, himself, hanging on the wall.
---
Making Excuses
I edited and re-edited my article. I had to make sure it was just so.
---
The 31 Absolute Best Resources for Self Improvement
Every week, I hear from people with the same Self Improvement questions: Where should I go for help? What should I do? Who should I listen to?This article is designed to help you explore all of the people, places and things available to help you improve your life starting today.Right off the bat, I want to share with you some very good news: There are literally DOZENS of places to go and people to talk to when it comes to Self Improvement.
---
Have You Just Hit The Wall?
Have you hit the 'brick wall' yet?No? Well it won't be long.I started tinkering with the internet at the start of 2003, then finished my property maintenance business towards the end of that year and went full time online.
---
Its Never Too Late To Start
Many people never start anything because they think the bus has left them standing at the station.They think it's too late for them to jump in the game.
---
Resolution Revolution: 3 Tips For Creating Real Change in the New Year
'Tis the season once again for parties, champagne, noisemakers..
---
Nine Reasons To Embrace Failure
I've always heard that "public speaking" is the number one most common fear. According to a recent survey I conducted in my e-newsletter, however, this is not the case.
---
Quit Pretending - You Have To Live Whats In You To Succeed
Some people, after they reach their mid and upper adult years seem to go through their lives just existing. Oh! They work at their jobs as best as they can.
---
Christian Gladiators? Athletics as a Metaphor for the Christian Lifestyle
When Paul first arrived in Corinth in the middle of his second missionary journey, Acts 18:2-3 reports that he joined Aquila and Priscilla in the occupation of making tents. This fits in well with what Paul himself wrote at about that same time.
---
Finding A Cure for I Disease
The 21-year-old rookie cop had his big chance to brag on himself at his big news conference. "How do you feel about being the one to capture Eric Rudolph, FBI's Most Wanted?" the reporter asked.
---
Words That Inspire - CHOICE
What CHOICE do you want to make?Dictionary* says:the act of choosing, power of choosing, a person or thing chosen, the best part, care in selecting.What it REALLY means: making a commitment to what matters to you; acting on your priorities and your values; expressing to yourself and to others what you want and need in your life.
---
Mr. Smith, Please Enter the Dream Room - Dream Big Dreams to Do Big Things!
Enjoy a great quote to start off this fantastic week!"All men dream: but not equally. Those who dream by night in the dusty recesses of their minds wake in the day to find that it was vanity: but the dreamers of the day are dangerous men, for they may act their dream with open eyes, to make it possible.
---
Discover The Upside of Anger
Most of us are prone to anger! As we grow older, a certain degree of control keeps us in check, but the pot is on simmer and the lid is loosely fixed. An unexpected jolt, or a sudden increase in heat will nearly always result in a boiling cauldron.
---
Read All the Books
All of the books that we will ever need to make us as rich, as healthy, as happy, as powerful, as sophisticated and as successful as we want to be have already been written.People from all walks of life, people with some of the most incredible life experiences, people that have gone from pennies to fortune and from failure to success have taken the time to write down their experiences so that we might share in their wealth of knowledge.
---
Make Motivation Stick
Motivation is the elusive elixir. Not only does it help people do good work, and do it faster, but it also helps them feel good about it while they're doing it.
---
Map to a Gold Mine - Could You, Would You?
If a total stranger came up to you and said: "I've got a map", what would you think?Would you be intrigued or would you think he was nuts? What if he added: "It's a map to a gold mine." Would that get you interested?What if he said: "I'll sell you the map.
---
Finding Motivation: What To Do When You Dont Feel Like Doing Anything
"The measure of your success usually comes down to who wins the battle that rages between the two of you. The 'you' who wants to stop, give up, or take it easy, and the 'you' who chooses to beat back that which would stand in the way of your success - complacency.
---
Life Rewards Action
Thinking is good, yes it is. I strongly encourage thinking.
---