The Default Setting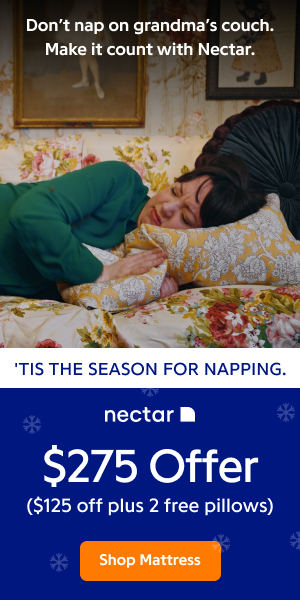 In the coaching relationships I have with our clients, the major problem I see is that individuals end up in the same place - over and over and over again. They mean to save money and build wealth, only to end up (again) with "too much month at the end of the money." They've lost the same 15 pounds 8 times in the last decade. They quit one job only to end up doing the exact same job with the exact same pay for a different company. They end a relationship and then start dating the same person with a different name. Sound familiar? Everyone has patterns and they are determined by what we refer to as the "default setting".
The "default setting" in anything is simply is where you end up if you don't take purposeful action. When you turn on your computer, the exact same image pops up on your screen every time, right? That's because your computer has what are actually called "default settings" that it reverts back to every single time, no exceptions. The only way to change the image that pops up on that screen is to purposely go in and change the default setting. You have a default setting for every area of your life. Your income, your health, your batting average, your relationships. Every aspect of your life no matter how macro or how micro all have a default setting. The fundamental reason why most people don't get what they want from life is that unfortunately, the default setting for most things is way below ideal. Think about it. If you don't purposely take care of your body, do you automatically get stronger and healthier? If you don't purposely expand your knowledge base and do a good job in your career, do you automatically advance? If you don't develop and execute a solid financial plan, do you automatically become wealthy? Of course not. In fact, quite the opposite is true. Wouldn't you agree? The only way to affect real, positive, permanent change is to purposely go into our own program and change the default setting.
Can this actually be done? Absolutely. The real value of proper goal setting, conscious attitude improvement and consistently feeding your mind, is that over time your default settings will elevate to a place where they work for you and automatically create the life you want. Exciting!
For more information about specific methods for changing any default setting, check out the GATEway to Success Workshop and our PACT coaching program.
Roger Seip
Roger Seip is a nationally known memory trainer. He has help thousands of students across the country improve their memory as well as study habits. His new program, The Student's Winning Edge - Memory Training, teaches students how to train their memory to study more effectively and get better grades. For more information on how your student can have a more Powerful memory visit http://www.MemoryTrainingForStudents.com or emailinfo@MemoryTrainingForStudents.com
---
MORE RESOURCES:
RELATED ARTICLES
---
What are You Waiting for?
Do it now! Whatever it is you have been putting off, do it. This is your life, it is not a dress rehearsal.
---
Facing Our Fears
'You gain strength, courage and confidence by every experience in which you really stop to look fear in the face. You must do the thing which you think you cannot do.
---
Violating Boundaries: Assert Yourself and Take Charge
"They that can give up essential liberty to obtain a little temporary safety deserve neither liberty nor safety." - Benjamin FranklinAre you sick and tired of being treated like a doormat and having people walk all over you? If you answered yes, read on.
---
Todays Trivia
I received an email today that said I could: "Make 500-10k from your living room," which I find to be an amazing claim, seeing as how I'm here, in my living room, making whatever hourly rate it is I charge for whatever it is I'm doing at this moment, and yet the living room itself is of no help in this regard. I could be making money in another room altogether.
---
Break And Move Beyond The Length Of The Chains
"Never let fear, procrastination or the longing for approval from others to take possession of your mind, they become self-forged chains." ~ Ty HowardHave you ever experienced a moment in your life where you wondered "What to do next?"Have you ever had a bolt of confidence spring into your being just as you were going to start working towards a new goal, but your comfort zone held you back?Have you ever had the feeling "It's now or never!" but you didn't make your move?If you answered "Yes" to any of the above questions, you at one time wore the self-forged chains.
---
Dismantle Self Imposed Limits
Round about us is an invisible box that we have created around ourselves, which defines our horizon. Things within this box are within reach, achievable, see-able, touchable, believable, feasible, possible.
---
Why You Should Write Your Obituary Today
Writing your own obituary sounds and feels a little strange, I know. If the idea doesn't appeal to you, try pretending that you have just won an award and the newspaper is doing a feature story on your accomplishments.
---
The ONE Question Winners ALWAYS Ask?.
Over the past several years I have experienced my fair share of success. However, it has not been without its fair share of obstacles and setbacks.
---
The Day Your Life Will Change for Good!
Many people long for a better life. In fact, I think it is innate to humans to desire a better life.
---
What If I Fall Flat On My Face?
I hope you do. Sounds awful, I know.
---
How to Make Bite Size Resolutions for 2005
It never fails. Another new year approaches.
---
Miracles are Your Responsibility
Miracles are your responsibility! What does that mean?Simple..
---
How to Stay Motivated Until You Get What You Want
And somehow you knew how to stay motivated..
---
Come Alive!
As many of you know I have a passion for helping people identify their dreams and go after them. What you may not know is that (much to my surprise) I have uncovered a spiritual aspect to my work.
---
Being Determined - What Good Will That Do?
'Consider the postage stamp: its usefulness consists in the ability to stick to one thing till it gets there.' -- Josh BillingsOn Sunday, June 19th 2005, I was fortunate enough to see hundreds of cyclists, young and less young, tackle the 13th Scottish Bikeathon in aid of Leukaemia Research.
---
Self-Limiting Beliefs: The Inner Enemies of Progress
What are they?Self-limiting beliefs are those things you believe about yourself that place limitations on your abilities.They may be conscious or unconscious.
---
Day Dream Believer
I am sure you, just like the rest of us, experienced all sorts of day dreams when you were younger. Who amongst us did not find themselves, at one time or another, in the precarious position of being blissfully lost in day dream when one of our teachers called on us in class? You know how that story went.
---
A Woman's Road To True Beauty
We live in a world where society dictates the norm. In today's society, beauty becomes so stringent that many women develop distorted views of body images and become frustrated at not being able to obtain the "ideal figure.
---
5 Forgotten Secrets to Beating Procrastination at Home
It's not easy to stay motivated and beat procrastination while being at home. Too many distractions and feeling that tasks can always be delayed until tomorrow or the next day can cause procrastination at home to set in.
---
Trust Your Intuition!
How many times have you been faced with a decision to make and all of a sudden you get this feeling of instinctively knowing what you must do? Something inside you is telling you the difference between what you should do and what you are meant to do. Many people interpret this as a hunch, a gut feeling or having an inkling.
---