4 Simple Ways To Get Over Your Need For Acceptance... And Get On With Your Life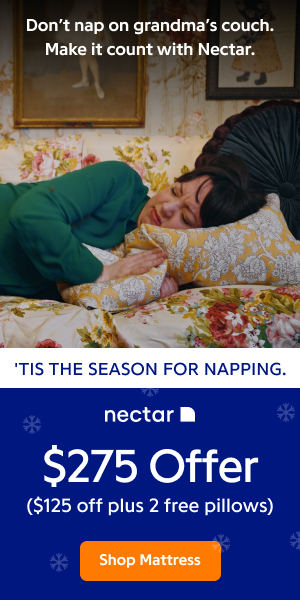 Imagine what your life would be like if you could just be yourself, without thinking twice about what other people think of you! Here are four quick tips that will help you get over your need for acceptance. Make these four things a part of your daily routine and you'll find that people will judge you less and accept you more!
1. See Yourself as a Success
You're probably familiar with that little voice inside your head that tells you you're never good enough. Instead of letting that voice continuously judge what you didn't do right; focus on an actual moment in your life that makes you feel wonderful. This could be a moment at your wedding, the birth of your first child or a great victory you achieved. Picture it as if you were living it all over again. Right before you think of this moment, say these words: "You know what this (say the bad feeling you are having right then) reminds me of? It reminds me of the time." Then remember or in essence "live out" your great moment. End the moment with the words "That's what this reminds me of." This is exactly what Olympic athletes have done for years to increase their physical performance. They see it first in their imagination and then they reach their goals. If you do the same, those days of being held back by your need for acceptance will be over!
2. Restore Your Self Confidence
The second key to getting over your need for acceptance is self-confidence. Confidence is the result of how you see yourself in your imagination. The way your nervous system makes you feel is the direct result of what's going on in your imagination. That's why when someone describes a great meal; you begin to salivate even though there is no actual food in reality. To your nervous system, this 'food' is more real than actual food itself. Since that's the case, just think what would happen if you imagined yourself being successful and confident? When you see confidence in your imagination, your nervous system "believes" you are confident which changes the vibes you give off. People will treat you better because they can feel your success and want to be around it. Tell yourself that you're a success on a daily basis and you'll not only start seeing yourself in a different light but you'll get over your need for acceptance...for good.
3. Find A Career That Truly Fits "The Real You"
This step may seem like it has no connection to the previous steps, but it goes hand in hand with getting over your need for acceptance. Since confidence is necessary to get over your need for acceptance, an easy way to build your confidence is to do what you truly were meant to do in life.
What are you passionate about? What have others told you you're good at? To learn exactly how find a career that fits you, there is no better book than What Color Is Your Parachute? By Nelson Bolles.
Just go to: http://www.selfesteemsecrets4women.com/parachute.html to find it. Match your talents to your career and see your confidence begin to increase every day!
4. What Makes YOU Happy?
Most people are not sure what happiness really is. Many say that money would make them happy. But it's not money at all. People don't want money! They want what money can BUY. They remember that buying new things makes them feel happy, but this is only one form of happiness. True happiness comes when you can make a difference in the life of another person and realize how much it meant to them. Lending someone a helping hand not only brightens their day, but you'll be able to reap the effects of, if only for a brief moment, true happiness.
Now that you know how to get over your need for acceptance by focusing on a positive memory instead of the negative voice inside your head, you'll be able to give off the vibes that ATTRACT people to YOU. Instead of wishing and hoping for approval, you now know how to get over your need foracceptance by giving people what they need; a confident person who not only looks for the good in them, but also shows them how to see it too.
Larry Bilotta's FREE 7-day mini-course shows you how to quickly and easily eliminate your negative thoughts, STOP dwelling on your problems and START feeling better about yourself. Just visit the Self Esteem Tips website.
---
MORE RESOURCES:
RELATED ARTICLES
---
Mindfulness and Birthdays: Surprising Moments
The first week of May is a big birthday time for my family. My husband's birthday is May 3rd, and my oldest daughter's is May 6th.
---
We Are Trying To...
How many times have you heard this in your life? Perhaps you have said it yourself. We are trying to accomplish something here.
---
Walking a New Road
(excerpted from the Take Charge of Your Life 6 CD series)Here is a good question to ask yourself. Ten years from now you will surely arrive.
---
5 Fun & Easy Ways to Get Out of the Rut
I don't know about you, but sometimes I feel less than great. Low, grouchy, fed-up and bored are all words you could use to describe what I'm like on those days.
---
Why Idle Hands Create Stagnation in Our Lives
You've probably heard the phrase, "Idle hands are the devil's tools" -- meaning if you don't have something to keep you busy, you're likely to get into trouble. That can be argued of course, since the intent to cause trouble probably has to be present also.
---
Mind Power
King Solomon said "As a man thinketh in his heart so is he as he continues to think so he remains. Aristotle said "What we expect that we find.
---
The Time To Start Working On Your Dream is Now - Not Later
Most of us are hesitant to start anything because we are afraid we might make a mistake or fail. Go ahead make mistakes! Don't wait for more experience or to be good enough to start.
---
Why Holding A Vision Magnetizes Great Achievement
The only reason some people enjoy success while others fail is because those who succeed persist in holding the vision of what they want.They succeed, in the first place, by creating a vision.
---
How To Avoid Being Labelled As Average
When your life is over how will you be graded? Will you get an A or a B or will you get a C Average? Will your time on this earth be rated as average? None of us want to be average. We all want to be successful.
---
Who Do You Need To Become To Make It Happen For You?
'We cannot become what we need to be remaining what we are.' -Max DupreeYear after year, month after month, day after day, you have hoped for change.
---
What Google Can Teach You About Success
I just finished dinner and the segment was about to start so I went over to the TV.The reporter was interviewing the 2 founders, they showed the company headquarters, and THEN they brought up something where I said BINGO.
---
Fear of Failure
The fear of failure is more deadly than failure itself. The fear of failure paints so many imaginary scenarios which petrifies you and renders you immobile.
---
Do Yourself A Favor--Forgive
"Holding onto anger is like grasping a hot coal with the intent of throwing it at someone else; you are the one who gets burned." BuddhaI can't count high enough to number the people in my clinical office and in my seminars who have argued.
---
Ask Your Question - Get what You Desire
"Questions get answers, advice, opinions, beliefs, impressions, stories, and more questions. Questions are about life, people, careers, achievements, facts, and faith.
---
Making Excuses
I edited and re-edited my article. I had to make sure it was just so.
---
Self-care Isnt Being Selfish
When was the last time you truly relaxed? Do you often find that another exhausting week ends and you glance at a book you bought six months ago and realise you simply haven't had the time to read it? If this sounds horribly familiar then it's likely that you are prioritising the demands in your business life and ultimately your personal life is missing out.Self-care is a basic foundation for personal success planning.
---
How To Win Over Your Fears
If you really want to do somethingyou will always find a way.But if you don't want to do it,you will almost always find excuses.
---
How to Use the Power of Words to Your Benefit
Someone I know maintains that "motivational words are great coming from philosophers, but that's because they're not in the real world." The power of words can be an incredible aid to helping us remain motivated and focused.
---
Playing With Mindfulness: Sneaking In The Back Door
I often meet people who say things like, "I've been working on mindfulness for over twenty years."My response is always this: "Oh, you poor thing! Have you tried *playing* with mindfulness? It's very effective, and much more fun!"They tend to look at me like I'm some kind of kook, and then ask the million-dollar question: "How can you play with mindfulness?" Glad you asked.
---
Live Life with Gusto
Life is a gift; live it with gusto everyday. Don't worry about the future because most of what you worry about never happens.
---