My Backyard Recipe for Creating an Abundant Life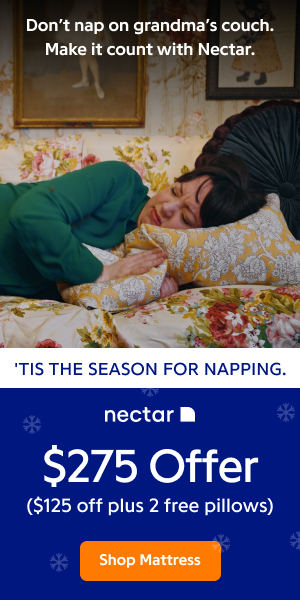 There's a party going on in my backyard. Just beyond the goldfish pond you can hear the low hum coming from the bee ensemble. If you step closer, you can see them dancing on the tops of purple coneflowers dusting themselves in bright orange pollen. They seem intoxicated by the abundance of fragrant flowers. A vast treasure trove, I imagine, to a bee.
The butterflies gracefully pirouette onto lily tongues taking sips of nectar juice before moving on. Soon, sun-baked fields will yield native corn; varieties with names like Sweet Symphony,Silver Queen and Morning Star. Big, red, globe tomatoes kissed with summer's sweetness will also be ready for picking and eating.
This is abundance, right here, in my backyard. My contribution was to set the "table" with everything that would attract "the guests" that I wanted to invite. This took planning and preparation. I needed to know what to feed the flowers and other plants so they would be healthy and yield a bountiful supply of bee, butterfly and bird food. I also had to learn the language of winged things. I sought coaching from experts that specialize in the areas of plants, birds, bees, butterflies and their preferred habitats.
Since there are hundreds of varieties of plants,I knew that I could not have them all. I was selective and chose what I wanted in my garden based on my preferences for color, fragrance,touch and taste. I also had to clarify my intention for my garden. Did I want to attract bees, hummingbirds and butterflies and/or feed my family?
Of course, I would be remiss if I didn't prepare for what also shows up in a beautiful garden; the uninvited beetle or pest that creeps and clings on the edges of foliage and blossoms devouring everything including my joy!
In these instances, it is helpful to be prepared with a few strategies to take care of any unwanted party crashers.
Once again, with careful planning and preparation, clear intention, clarifying my personal preferences and getting coached by experts, I was able to transcend obstacles to achieve a better outcome than I could have everimagined.
There's a party in my backyard. And now, you have my simple recipe for creating a party in your own backyard.
Nancy Bishop is a Mid-Life Coach and inspirational writer. She collaborates with women at midlife to create recipes for living life to the fullest. For more information and to subscribe to her newsletter visit http://www.yourlifeyourway.com
---
MORE RESOURCES:
RELATED ARTICLES
---
Moving Beyond Your Comfort Zone
Many professionals have attained a high level of competence in their particular fields. They have learned a lot in their careers and they have a good sense of what works and what doesn't.
---
Procrastination: Hypnosis Can Help You Overcome It
I recently saw a t-shirt with the following saying: "Procrastinate later." I had a great laugh.
---
Want Real Change in Your Life? Take Action!
It's easy to begin a year with analysis: months, days and even years of "thinking." Many of us would like to believe that "reaching goals" begins with an armchair, a self-help book and a beer.
---
5 Keys to Maintaining Personal Change
I look out my window at daybreak as the sunrise creates tiny sparkles on sheets of frozen snow. Two mornings later, the snow and sparkles are gone.
---
Elements of Change
The key to achieving more than you currently are, no matter which area of your life or work you are focusing in on now, is change. The old saying rings true: If you always do what you have always done, you will always get what you've already got.
---
Rebirth from the Ashes
The legend of the phoenix can actually be found in several belief systems. It can be traced back to ancient Egypt when it was then known as "Bennu" or Bynw", a symbol of the sun god Osiris.
---
How to Stay Motivated Day In and Day Out
Staying motivated requires a daily ritual.In other words, motivation is not a one-time event.
---
Break Free
I received an email the other day from one of our customers. "Please help.
---
Storytelling - The Great Motivator of People
In a data-driven world, facts and figures are the order of the day in sales calls, employee meetings, board rooms, and political assemblies. Traditionally, when a person is trying to convince someone else to do something they use the logic of benefits and features - long the sacred domain of anyone in sales.
---
The Time to Act
Engaging in genuine discipline requires that you develop the ability to take action. You don't need to be hasty if it isn't required, but you don't want to lose much time either.
---
Don't Let Motivation Cause You to Fail
Yesterday my teenage son Matt came home with a less than stellar report card. (Yes, even peak performance experts sometimes have trouble motivating others.
---
Motivation By Kicking Butt
Some people respond to being yelled at and even sworn at. This brings out that extra bit of effort and they become highly motivated.
---
Words Have Power
How many times have you heard or read that words have power? Maybe it was in the context of working 'magic' or 'positive affirmations' or visualization techniques and you just dismissed it as more of that 'psychic hooha'.Well, in my humble opinion, if you dismissed it, then you're closing your mind to an important truth.
---
Ability, Motivation, and Attitude
"Ability is what you're capable of doing. Motivation determines what you do.
---
7 Tips For Unstoppable Motivation And Enduring Success
Procrastination is of no use to you in your quest to fulfill your dreams. Lose those old habits and replace them with habits that lead to self-motivation and control over your life.
---
7 Hot Tips For Self Improvement Part 2
Self Improvement Tip 4 Don't procrastinate! The more you put something off and something else off, the more all your undesirable chores pile up.Until they're an insurmountable task that would make a paid cleaning crew shudder.
---
Motivation: How to Get Unstuck
Have you ever felt stuck?You know the feeling - you're not happy with a situation, you know it could be better, you've even tried to make it better. But all of your best efforts still end with the "same old-same old" feeling - STUCK!Well, you are not alone, it's a very big club.
---
Whats Your Aging in American IQ? Take the Quiz and Find Out.
TRUE or FALSE1. Older adults have more mental health problems than younger adults.
---
Say It Aint So
For years, many of us heard the phrase "Knowledge is Power." We actively devoured books upon books to advance our knowledge in the hopes of gaining power.
---
Courage Is A Gift
"It is not what happens to you, but how you react to it that matters. -Epictetus, the 1st Century Greek PhilosopherCourage is daring to be? Brave.
---