The Conversation of Recovery - Part One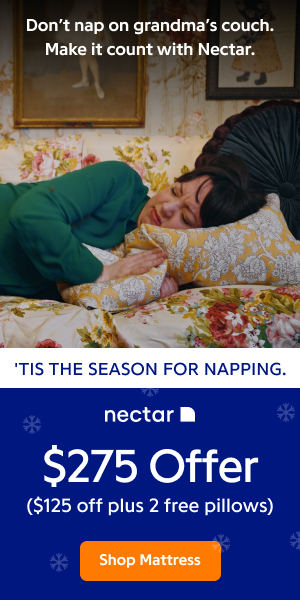 Transformational Counseling is all about assisting another human being to live a life that they love and to live it powerfully. Transformational Counseling is about creating a space for others to learn how to transform their lives, to live a life differently from how it was in the past, to truly create what they desire. Transformational Counseling is about assisting others in their getting and utilizing a powerful technology that will enable them to make a true difference in their life and in the lives of others. Transformational Counseling is about assisting another to become present to how they have stopped themselves in their life and in the process transform their way of being in the world. While comprised of a variety of distinctions that are important for understanding the process of transformation, the utilization of Transformational Counseling has five interrelated components that are crucial to its successful use with others and even with oneself.
While this article will outline the basic principles and components of Transformational Counseling for assisting others, it will also explore its use with those who are experiencing drug and alcohol dependency problems. Transformational Counseling makes available a very powerful technology for anyone who would like to create new possibilities for themselves including those who are in and struggling with recovery. The primary reason for such application rests with the fact that we are all human beings, regardless of whether or not we are experiencing addiction oriented issues. Given our sense of relatedness as human beings, our fundamental process for how we go about creating our world and what occurs there for us is the same. Those who are in the process of entering the recovery process have merely chosen to use alcohol or drugs or both in the past to manage the pain and negative emotions generated from their self-limiting belief and in the process to take themselves out of the Conversation of life. The use of alcohol and drug is merely a way to numb the intense pain generated by being their ego, who they think they are, their self-limiting belief.
Transformational Counseling fully acknowledges the power of the human mind, of thought itself. The thoughts that we have are very important, if not the most important component of what it is to be a human being in that our thoughts are truly creative in nature. We are thinking beings that create initially from our thoughts. Everything that we do or take on in life first began as a thought or idea. It is very familiar for us to believe that the external world is that which is reality and that our thoughts are merely the effect or product of such a world. From such a belief we tend to give little or no real credence to our thoughts and thinking patterns as being the fundamental cause in the matter. As a result we commonly believe that in order for us to be truly happy we must manipulate or change something about the external world, other people, circumstances and situations. However, within the conversation of Transformational Counseling it is our thoughts that shape or determine our experiences, our feelings and behavior and our very sense of reality. Furthermore, it is the thought that we have or create about ourselves that forms the background of our life, the context from which we experience life itself, how the worlds occurs for us.
Transformational Counseling also acknowledges that we are totally responsible for creating our thoughts and most importantly for that which we have about ourselves. Our thoughts are not the result of things happening to us, either from circumstance, situations or the behavior of others but rather it is the interpretation or meaning that we give to the events that happen that makes them appear to us as they do. Events do happen including those involving others but fundamental to understanding our natural, creative process is that it is about what we do with the events, what meaning we give or make them out to be about that determines our experience. We are meaning making machines in a sense, constantly wrapping meaning around everything in life, people, places and things and most importantly about ourselves. The meaning that we give or create with respect to an event will determine the experience that we have as a human being and with it how we feel, the emotions that we have, and also the behavior that will eventually result. Every emotion that we experience and behavior that we cause is the result of thoughts that we create. As mentioned above, the most important thought that we create is that which is about us, the definition that we give ourselves and it is that which determines or defines our self-image, who we think we are in the world.
The recognition that their own thinking may be that which is generating their negative experiences and dependency upon alcohol or drugs or both does not exist for individuals in recovery especially while they are actively using substances. The difficulties that they are having are believed by them to have been caused by something external, their circumstance, life situations or even other people in their life. As they continue to stay focused on that which is external in their attempt to cope with life or even to heal through recovery they are actually continuing to create the same type of experiences and life that originally brought them into recovery. Associated with this way of being is that the individual will tend to assume little if any responsibility for himself. What tends to get created is either blame or even guilt for what the individual is experiencing. Without the recognition or acknowledgement of the true source of their experience and substance use the individual will continue to create the same type of experiences that they are having. Unable to access their natural ability and power to transform their life will leave them having and being more of their past, the probable almost certain future. Unfortunately, such a missing is not only present with the one suffering from dependency issues but also for the majority of the counselors attempting to assist those in recovery. Most of the counselors working with those in recovery do not truly get the creative power of our thoughts or that we are completely responsible for creating them.
The first distinction necessary for one to begin to transform their life has to do with the existence of the self-limiting belief. Becoming present to the self-limiting belief is a process of getting what has truly stopped a person in his life, has stopped him from living a life that he loves and living it powerfully. Once there is the distinction or awareness of the self-limiting belief, of what has been driving a person's bus, possibly for the first time in that individual's life the opportunity or space has been created for them to begin to create themselves anew, to reinvent themselves, to be differently in the world. This creative act takes place with the inventing of possibilities. It is by taking on creating and living into a person's possibilities that the individual begins to create a life much differently than how it once was before a Conversation of transformation. Once possibilities have been created a person next learns how to consistently be or live inside his possibilities by learning the process of enrollment. Once the technology of enrollment is gotten and one begins to consistently apply it in his life, it is by engaging in the development of a Daily Plan and staying in the Conversation with others that the technology of transformation becomes fully realized and lived for the person. This powerful technology is applicable to both the one being assisted and the person doing the assisting and can only be fully realized when both are involved in the Conversation.
The self-limiting belief is a belief that we have about ourselves, about who we think we are in the world. The self-limiting belief is a belief that has affected if not determined our life in the past, is shaping what we think, say, feel, and do in the present and will generate our future. Within the Conversation of Transformational Counseling, the self-limiting belief is a thought or idea that has its genesis between the ages of three and six. An event took place in the individual's life, an event that the child believes should not have happened as it did and as a child the individual made a judgment or gave the event meaning. Given that for a child everything is about them, it is from this event and the meaning that they invented about it that the child also created an idea about itself, about who they think they are in the world as a result of the event. The child next converts the idea into a belief, a belief that is all about their sense of adequacy, value or worth as person. A sense of something is wrong or not being enough about the self is created. Getting the distinction of the self-limiting belief is crucial to the individual's personal growth and continued development. If the individual does not get the distinction of the self limiting belief, if it stays hidden from them, of who they have been being, their life will remain as it has always been, as they will continue to be the person they think they truly are. Such a distinction can be gotten several ways. One way, for example, is to have a person begin to monitor their spoken word. Becoming present to what they actually say will eventually reveal the self-limiting belief. Another way to get the distinction of our self-limiting belief is to monitor our self-talk. The self-limiting belief actually exists inside our everyday language, in the words that we say especially when reference is made about the self and inside our inner voice. Even though its genesis is from the past, the self-limiting belief exists in our real time play, self Conversation in the present.
For the individual who is experiencing the pain of alcohol and drug dependency, getting this distinction is crucial to their transformation and also for them to be successful in their recovery. While a Conversation about the existence of the self-limiting belief is very unfamiliar to anyone, there will also be a tendency for the addicted individual to not want to discover it. Common to all human beings, we tend to want to keep our self-limiting belief hidden from ourselves and especially from others. No individual, at least initially, wants to share with another their sense of inadequacy but rather is caught up in looking good or not looking bad to others. We generate a great deal of energy in our attempt to repress its existence, energy that will eventually have a very negative consequence for our way of being or existence in the world. The very process of engaging in a Conversation about the self-limiting belief will eventually recreate the negative emotions associated with the cravings for substances. To become present to the self-limiting belief will necessitate that the individual experience that which is hidden in their fundamental way of being inauthentic in life. Once gotten the individual will also experience the negative emotions that the self-limiting belief generates and it is inside the emotional state that gets created that the addicted individual will have a tendency to want to fix by returning to very familiar ways, to using drugs and alcohol. However, unless the self-limiting belief is gotten life will tend to be as it has been in the past resulting in a probable almost certain future.
The second component of this process is that of creating possibilities for oneself. Creating possibilities is the process of redefining or reinventing oneself, of actually creating new language and words from which to begin to develop a new and more powerful, self-expressed individual. Once the individual becomes present to who they have been being in the world, to their self-limiting belief and the impact that it has had in his life, both on himself and others, a space is now created or opened up for them to literally say or declare who they will now be for themselves, others and the world. Such a process of redefining oneself is as simple as initially creating new words from which to begin to speak or refer to oneself as being. For example, if an individual's self limiting belief is that he is "not enough," he could begin to redefine or invent himself as the possibilities of "acceptance", "creativity" and "leadership" merely by declaring and intentioning himself to be these possibilities in his spoken word. Creating such new language from which to refer to oneself will become for that person his new self-affirmation. Committing such a self-created affirmation to ones spoken word will create a space from which the individual will have the opportunity to experience life differently, a life of power, freedom and full self-expression. Such a declaration is not merely linguistical but will begin to call forth action. Who we are, who we say we are, will eventually determine what we do and have in life.
Dr. Henshaw earned his doctoral degree in Human Development and Counseling from Boston University and has designed and implemented mental health and substance abuse programs in outpatient, residential and hospital settings in Illinois, Massachusetts and Florida.
Dr. Henshaw is a Licensed Mental Health Counselor in the State of Florida, a certified Clinical Supervisor and a member of the American Counseling Association & American Psychological Association. Trained in neuro-linguistic programming, Dr. Henshaw is also certified to practice and teach hypnosis in the State of Florida.
Dr. Henshaw is also in private practice in Hallandale Beach, Florida and utilizes the technology of Transformational Counseling. In addition to his work as a Licensed Mental Health Counselor and Supervisor, Dr. Henshaw has developed a series of audio health care products for use by professional providers and the public. http//http://www.enhancedhealing.com
---
MORE RESOURCES:
RELATED ARTICLES
---
Secrets to Motivating Yourself and Others
There is hardly anything more personal that what motivates each of us to perform in a work environment. Here's some insight into how to choose the best "carrot" to motivate both yourself .
---
Increase Your Energy!
It was only about 18 months ago that I could not even keep up with a 90-year old's energy levels. At my partner's family functions, I often sat with his grandmother who, by the end of the evening, was still lively and chirpy while I was barely able to keep my eyes open.
---
10 Ways to Reclaim Your Self-Esteem
The way you feel about yourself impacts how and why you do everything in life. If you feel good about who you are, then what you do will be an outside reflection of your innermost thoughts and feelings.
---
Your Dream Can Be Your Future
Here is a basic truth you must accept and believe if you are to achieve yourdream?Your dream can be a reality! That's right, your future can actually see youliving your dream. It doesn't just have to be a big wish!When we are young we are dreamers.
---
Is Your Passion Fizzling Out?
Starting a business or project is one thing, keeping it running successfully is another issue.Do you recall the initial enthusiasm, drive and passion you had, when you were working on setting up your business or project?You spent countless hours working on it, researching about it, making calls to people whose assistance you required, dreamed about it and even told everyone who could listen about it?do you recall that passion?You had the commitment, determination and the passion to make it happen.
---
About Creating a New Life
1. Where do I start to create a new life?There is only one place to start, and this is by taking time out of your busy day, and truly looking into your heart, because this is where all of your answers can be found.
---
Seven Aspects of Making Brilliant Decisions: The Relationship Between Work and Self
Workweek: an opportunity for discovering and shaping; the place where the self meets the world.Regardless of what business we are in, what projects we are working on or what interests we have in the world - we are all in the business of relationship building.
---
Nurturing Your Vision
There is a new television show, called Blind Justice that will be replacing NYPD Blue. The show follows a Detective who, at the prime of his life and career, loses his vision in a heroic attempt to thwart a bank robbery and save other police lives.
---
Two Ways to Feel Fear
In a memorable Depression-era radio speech on the radio, President Franklin Roosevelt declared, "The only thing we have to fear is fear itself."He was dead right.
---
Stained Glass Windows
Elizabeth Kubler Ross once said, "People are like stained glass windows. They sparkle and shine when the sun comes out, but when the darkness sets in, their beauty is revealed only if there is light on from within.
---
How to Talk to Yourself When Nobody is Listening and You Want to
Do you ever pay attention to the thoughts inside your mind? And more importantly do you ever notice the way in which you talk to yourself?We all pay a lot of attention to the way we communicate with the outside world but we often neglect to improve the way we communicate with ourselves.When it comes to motivating yourself to be a better person, to do better at work or to create a happier family life you need to understand the importance of taking control of your self talk.
---
5 Forgotten Secrets to Beating Procrastination at Home
It's not easy to stay motivated and beat procrastination while being at home. Too many distractions and feeling that tasks can always be delayed until tomorrow or the next day can cause procrastination at home to set in.
---
Darkness of Winter Encourages Insights
The darkness of Winter has descended.For many the long stormy nights of Winter and the proverbial dark night of the soul are uncomfortable.
---
Five Ways to Stand Out from the Crowd
Some people are content to just to be another face in the crowd. By assuming this attitude, they are saying, in effect, to the rest of the world, I'm just average; there's nothing special about me.
---
If You Are Rejected!
This article exemplifies the inner working of emotional intelligence. Effectively working through one tough situation at a time can build our emotional competence.
---
Three Simple Ways to Motivate Yourself Today!
Are you having a hard time getting things done? Are you making no steps toward achieving your goals and dreams? Could you use a little "motivation"?Here are three easy things that will help you get there one day at a time.1-Review your Goals first thing in the morning.
---
Motivation - How to Design a Life
"Have you ever felt like you've become the worst possible version of yourself?" - Tom Hanks in "You've Got Mail"Have you ever been relaxing at the movies, enjoying a nice lite movie, only to get blown away by a line said in passing?That's what happened recently as my wife and I watched "You've Got Mail" with Tom Hanks and Meg Ryan. The couple are having an ongoing email courtship, exchanging messages in the wee hours of the night, when this question comes out of nowhere: "have you ever felt like you've become the worst possible version of yourself?"And I thought we were just going to the movies.
---
Our Life - Our Choice
OK, maybe that's a bit of an overgeneralization but it applies most of the time. Basically, what I am saying is that we are what we are because that's what we've decided to be.
---
How to Get Rid of Inaction Paralysis!
How many times have you come up with a brilliant idea only to find yourself paralyzed with inaction and wondering/regretting why you never pursued it?How many times have you allowed those unfounded fears to stand in the way of your progress? How many times will you keep allowing inaction paralysis to rob you of the life you want?Whether you want to start a business, write a book or are looking for a new job or new clients, if you want to get results?you must act when your emotions are still high and the idea you have is sizzling hot! This is usually the time when the idea is so powerful and clear in your mind. You feel confident and enthusiastic?from this vantage point "anything is possible.
---
Letting Events Control Your Life ... Dropping The Negatives And Moving On!
It's interesting to note how we sometimes become so inundated with events in our lives that we allow them to become our lives. Instead of enjoying and nurturing the life we have, we fall prey to the fears and stresses that occur as a result of negative experiences.
---