The Downward Spirals Of Life - Top Ten Steps For Freeing Ourselves From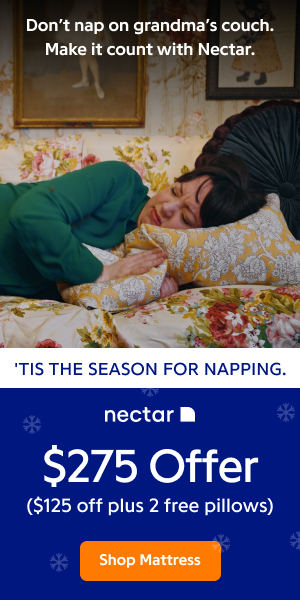 Some people call them vicious circles or cycles. I prefer to think of them as downward spirals of life. Those periods that we can all become trapped in like the whirlpool of water as it drains from the tub. If we're not careful and mindful these downward spirals can suck the life right out of us. Here are a few simple and effective steps you can use to free yourself of such life sucking periods.
1. NOTICE THE SPIRAL YOU'RE IN. As is so often true, awareness is the first step to intervention. Much of the power of a downward spiral comes from our continuing to be unaware of the direction of our life. Like a whirlpool, a downward spiral's power picks up strength and speed the longer we're in it; so it follows that the sooner we become aware we are trapped in a downward spiral, the easier it will be to change the direction of our life. It's often helpful to remember a downward spiral reversed becomes a spiral of fulfillment.
2. ALLOW YOURSELF TO BE FULLY PRESENT TO YOUR LIFE. When you first notice you're in a downward spiral, the tendency is to quickly react in an effort to free yourself. This initial reaction is often based in fear and may only exacerbate the spiral. Instead, take time to notice what is happening from a detached position. Witness your life by stepping outside of it for awhile. One simple way to do this is to imagine you are in a movie theater reviewing the "Story of My Life" movie. Watch and Observe.
3. CONSCIOUSLY RELEASE THE THOUGHTS AND EMOTIONS. As you begin to "Dismantle" the downward spiral, be sure you release and let go of the disempowering thoughts and emotions. You might envision a large bottomless trash can in front of you into which you toss each thought and each emotion attached to the thought or you can write it all down then burn the paper, thus releasing their hold on you.
4. RESIST THE TEMPTATION TO INDULGE. Don't get sucked into the drama of the movie. There's no point to watching the movie over and over. This will only suck you further down the spiral. Observe and Move On.
5. COMMIT TO CHANGING DIRECTIONS. Make a conscious choice to change the direction of your spiral. You may write down your choice as a declaration or share it with a friend, loved one or your coach. Draw a line in the sand.
6. KNOW THE MAKE UP OF A DOWNWARD SPIRAL. Knowing the basic elements that are the composition of a downward spiral will make it easier to change its directions. Downward spirals are composed of "molecules of meaning" which can be further broken down to fear, and lack based thoughts and emotions.This includes such things as doubt, worry, "shoulding" on yourself, jealousy, anger, fear, frustration, etc. All of these come together to effect who you think you are (i.e., loser, failure, unlovable, etc.) which then determines the actions you take and what you say out loud to yourself. All of which then determines what you have, as in the results with which you measure your life.
7. USE THE LAW OF ATTRACTION TO CHANGE THE SPIRAL'S DIRECTION. The Law of Attraction states that "like attracts like." So just like fear and lack based thoughts will attract more similar thoughts, the same is true of love and abundance based thoughts. By changing your thoughts and your emotions you change the direction of the downward spiral.
8. PRACTICE PATIENCE AND PERSISTENCE. Remember you didn't get into the downward spiral overnight, so don't expect reversing direction to take place in an instance. Just as it takes time to stop a car and put it into reverse, it will take time before you'll see the evidence that your downward spiral has become a spiral of fulfillment. In the mean time continue to affirm and trust that it is so.
9. BEGIN TO GATHER EVIDENCE FOR THE TURNAROUND. As you continue the turnaround process begin to look for physical evidence that the process is working. Start with the mindset that the evidence is there already and your job is to find it like a detector, rather than wondering whether there is any or not.
10. DEBRIEF, DECLARE THE ACCOMPLISHMENT, AND CELEBRATE. At some point you will know beyond a shadow of a doubt that the turnaround is complete. Before moving on take a few minutes to acknowledge what you've learned from the experience, declare to yourself the accomplishment and celebrate it. You've made major progress along your purposeful path. "Celebrate, Celebrate. Dance to the Music."
©2005 Brad Swift of Life On Purpose Institute, Inc.
This article can be reprinted freely online, as long as the entire article and this resource box are included.
Dr. Brad Swift founded Life On Purpose Institute in 1996 with the vision of creating a World On Purpose by assisting people like yourself to clarify their life purpose & live true to it. Determine how on or off purpose your life is with the fun & insightful Self Test at:http://lifeonpurpose.com/_forms/self-test.php?source=ezartInspire yourself with a fr.ee subscription to Purposeful Pondering Ezine:http://lifeonpurpose.com/index.php?dir=_ezines&task=view-ezines
---
MORE RESOURCES:
RELATED ARTICLES
---
Qualia and Quanta
Ah, those New Year's resolutions.I suppose that the passage of another calendar year serves to remind us that there are an infinite number of things to do and a finite amount of time to do them in and so we must prioritize.
---
Ever Feel Like Your Elevator Is Stuck Between Floors?
What do you do when you make a big mistake? When you fail? When you suffer defeat? When everything just goes wrong? When serious misunderstandings develop with others? When it appears like there is no way out? When solutions to your problems just seem impossible?A Familiar Location; The Bottomless Pit!What do you do; do you do nothing and allow the circumstances to push you around? Do you blow your stack? Do you bite the hand that feeds you? Do you become fearful and run away? Do you get your knickers all in a twist? Do you ever feel like your elevator is just stuck between floors?Or, do you grab the bull by the horns and flatten him like a pancake? Do you turn bad circumstances into advantages just for the sheer joy of it? Do you look at every problem with faith and optimism knowing that positive results can and will be found?Time To Grind It Out!Well, I tell you this; if you are the kind of person that always looks for that kind of satisfaction, then you are busier than a one legged man in a bu** kicking contest. But, you knew that quite well.
---
When the Door of Opportunity Opens
Anybody can achieve anything - do you believe that? I do. But there is a caveat that must be made.
---
Motivation - How to Design a Life
"Have you ever felt like you've become the worst possible version of yourself?" - Tom Hanks in "You've Got Mail"Have you ever been relaxing at the movies, enjoying a nice lite movie, only to get blown away by a line said in passing?That's what happened recently as my wife and I watched "You've Got Mail" with Tom Hanks and Meg Ryan. The couple are having an ongoing email courtship, exchanging messages in the wee hours of the night, when this question comes out of nowhere: "have you ever felt like you've become the worst possible version of yourself?"And I thought we were just going to the movies.
---
Achieving Your Dreams
Have you achieved your dreams? Dreams are an important part of our lives and should not be ignored. Our dreams inspire us to achieve unbelievable deeds, create stunning works of art, bring to life the impossible and give us hope and strength to look toward tomorrow with optimism and determination.
---
The Ripple Effect: Small Steps Lead to Big Results
"We are what we repeatedly do. Excellence then, is not an act, but a habit.
---
Ending Procrastination
Perseverance is about as important to achievement as gasoline is to driving a car. Sure, there will be times when you feel like you're spinning your wheels, but you'll always get out of the rut with genuine perseverance.
---
Motivation: 3 Keys to Lasting Change
David Bowie once sang, "Ch-ch-changes, tryin' to face the strain."There are times in life when trying to change can be a strain.
---
Achieving Your Dreams
While most people spend most of their lives struggling to earn a living, a much smaller number seem to have everything going their way. Instead of just earning a living, the smaller group is busily working at building and enjoying a fortune.
---
Finding Your Authentic Path
"Deep in their roots, all flowers keep the light." ~ Theodore RoethkeThe last of the lazy, hazy days of summer are upon us.
---
A Reality Practice
Suggested practice to gain freedom from self-limitation.It is suggested that what is actual and real in the world can only be experienced in the ongoing moment (by moment) and that to be fully in the moment can only happen if all ideas and beliefs about it are gone from the psyche - including the sense of "I", of self identity.
---
7 SECRETS To A Great Life
A great life doesn't happen by accident. A great life is the result of allocating your time, energy, thoughts, and hard work towards what you want your life to be.
---
If Theres Money in a Dead Mouse...
My 4 year old son was very excited. I had promised himto tell a wonderful story tonight.
---
Our Future
I'm back from Hawaii; it was ten days of physical and emotional mastery.We went from learning from twenty of the planets best speakers in their field, to being pushed physically with a fifty foot pole climb, and then,flying fifteen feet like a free bald eagle to a hanging trapeze.
---
Make Up Excuses Why You Can
We all have excuses as to why we can't do something. Ask anyone and they can give you a million excuses why it can't be done, why they haven't moved forward on their goals, and on and on.
---
Ten Terrific Self Motivating Tips
No one can motivate anyone to do anything. All a person can do for another is provide them with incentives to motivate themselves.
---
Mr. Smith, Please Enter the Dream Room - Dream Big Dreams to Do Big Things!
Enjoy a great quote to start off this fantastic week!"All men dream: but not equally. Those who dream by night in the dusty recesses of their minds wake in the day to find that it was vanity: but the dreamers of the day are dangerous men, for they may act their dream with open eyes, to make it possible.
---
7 Hot Tips For Self Improvement Part 2
Self Improvement Tip 4 Don't procrastinate! The more you put something off and something else off, the more all your undesirable chores pile up.Until they're an insurmountable task that would make a paid cleaning crew shudder.
---
Struggling With Juggling
'The trick to juggling is determining which balls are made of rubber and which ones are made of glass.' --AnonAre you juggling too many things at once and are you finding it a real struggle not to let any of the balls drop? Almost everyone is juggling more than one thing at one time or another, so how do you make sure that you can cope and not reach the point where you are tempted to just chuck everything into the air and let it all go?Juggling in itself is no bad thing.
---
Are You Lost or Are You Found?
It was one of those nights where the clock wasn't in sync with my schedule. As I was finishing getting ready to go out for the evening, the clock was telling me I should already be there.
---