Do It Now!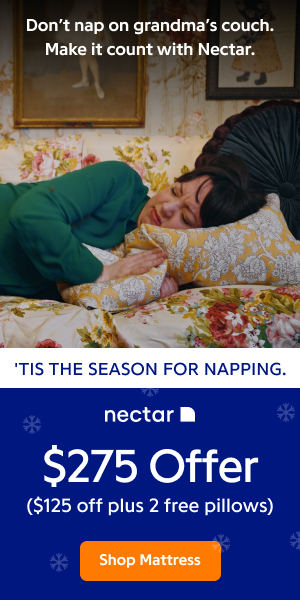 "At the end of our lives we never regret at the things we failed at but at the things we hope for but never attempted." Richie Dayo Johnson
Few months ago, I went to Ashburnham Place, a Christian conference and prayer centre set in glorious East Sussex countryside for church groups, retreats, holidays and conferences with one of my mentors Joe De Souza, a top rated motivational speaker. He asked me, "if five frogs were attempting to jump out of a river, after 2 minutes how many of them would be left in the river?" I answered him by saying five frogs. The reason being that they are attempting to jump out of the river and have not jumped out of the river yet; they only attempted.
The five frogs will remain in the river if they only attempt to jump and never actually jump. Likewise, a goal will be a mere castle in the air if no attempt is taken to actualise it. If Thomas Edison, the inventor of electricity, only had the dream without attempting to bring it to life, there wouldn't be electricity today. Many dreams have being destroyed in the realm of imagination without any attempt to bring it to life for fear - fear of failure and fear of rejection.
When we only hope or wish and never do anything to actualise it, we are simply killing the inner ability we have in bringing such goals to pass. It is when we attempt to do something about our dreams that we discover the inner capability we have in seeing it through. It is amazing how this happens, but the truth is that as time goes on, other ways of maintaining our dreams unfold, but we need to first take the bold step of attempting it.
Though man is limited, but the Giver of the vision is limitless. He has given diverse visions and different ways of actualising them. We only need to take a step by attempting to do something about it.
The good thing about 'attempting' is that if we fail, which is inevitable, we are invariably exposed to different ways in which we could maximise such goals. Failures open our eyes to new ways of achieving our goals, if persistence and perseverance are set in motion.
When Thomas Edison had the dream of the electric light bulb, he attempted it and failed 999 times; but his persistence to actualise his dream made him triumph and today we can read about him.
You will never be celebrated for a dream you only wished for, but for a dream you imagined, attempted and achieved.
I am a man of action. People who are successful always take action. Anyone who has ever been successful has done something. Think about it! Even someone who is a successful 'thinker' (as opposed to a 'doer') is usually known because they did something that tells us about their success. Sir Richard Branson founded Virgin Atlantic; Tony Ryan founded Ryanair; The Wright Brothers built the world's first aeroplane; Richie Dayo Johnson founded Richmond Johnson Academy, Stephen Covey wrote "The Seven Habits of Highly Effective People" and "The 8th Habit: From Effectives to Greatness" and Thomas Edison invented the electric light bulb. The list is endless. What they all have in common is ACTION. They did something with conviction! They took action and that is the reason we can talk and read about them today.
Just how essential is action? Let me describe it this way. Action is the great separator. It separates the achievers from the non-achievers. It separates the rich from the poor. It separates go-getters from mere dreamers. It separates the winners from the quitters. On the whole, it separates successful people from the unsuccessful people.
Nobody plans to fail, but many fail to plan. The greatest waste of time in our lives is having no idea of what it is we are supposed to accomplish. You must make a list of what you want to do every single day before starting the day. Do not start the day until you have mapped it on paper. This will make your day more organised and enable you get more work done. Prioritise your day and time. Make a sequentially numbered list; prioritise your work and take action on the most important item first. Develop a deep sense of priority and urgency.
Do something each day that will move you in the direction of your most important goal. Develop the discipline of doing something every day that will move you forward and towards your desired goal. You will be astonished at how much you accomplish when you adhere to this routine everyday.
The person who is determined to achieve maximum success learns that progress is made one step at a time, not all at once. A house is built one brick at a time, just as every big accomplishment is a combination of a series of little accomplishments.
Do it now!
Dayo Olomu is a UK-based Motivational Speaker, Writer, Business/Life Coach, Trainer, Media Entrepreneur and Competent Toastmaster. His core belief is that we are all endowed with seeds of greatness, and his mission is to help individuals and organisations achieve their full potentials. He is the author of best selling "4 Indispensable Strategies for Success" and the President of Croydon Communicators Toastmasters. Get his FREE monthly Rise to the Top ezine by sending a blank email to subscribe@dayoolomu.com or visit his website at: www.dayoolomu.com
---
MORE RESOURCES:
RELATED ARTICLES
---
Learn to Do What Winners Do But Others Will Not
If you want to be a winner you have to be prepared to develop a certain personal trait which others will not.Are you prepared to do more to receive more? Or are you like most people who want consistently to do less and less, yet are mistakenly expecting more in return.
---
Planting Seeds of Action
Recently, I was driving past a local nursery and saw a sign that said, "Fall Is For Planting." As I drove, the idea on the sign was gnawing away at me.
---
Creativity and Innovation Management - the Value of Challenge
Creativity can be defined as problem identification and idea generation whilst innovation can be defined as idea selection, development and commercialisation.There are other useful definitions in this field, for example, creativity can be defined as consisting of a number of ideas, a number of diverse ideas and a number of novel ideas.
---
7 SECRETS To A Great Life
A great life doesn't happen by accident. A great life is the result of allocating your time, energy, thoughts, and hard work towards what you want your life to be.
---
Book Summary: If Life is a Game, These are the Rules
This #1 New York Times bestseller offers some useful and understandable advice that can be applied to many situations. The idea of life as a series of lessons can help to put things into perspective and add to anyone's ability to deal with setbacks and reach their full potential.
---
People Who Get What They Want: What Are They Thinking?
Imagine being able to choose any outcome and automaticallyfeel motivated to make it happen.No matter what's standing in your way, you'd be so driven that you would blow right past it.
---
Keep On Keepin On
In those times when everything seems to be going just perfectly, it is easy to keep moving toward the fulfillment of your dreams and ambitions. You are in the flow.
---
Persistence
One of the keys to being successful in anything you do is persistence. Persistence & patience are two wheels.
---
Hello! It Is Opportunity Calling!
If I knock at your door hold your hand take you towards the road to fortune would you come? If I tell you that I can guide you and point to you where the wealth lies, would you go?In theory each one of us would answer why not! Of course!But in reality things seem to be different.It has been seen that even while on road to wealth people are resistant to walk.
---
Have You Said Thank You Today?
'When it comes to life the critical thing is whether you take things for granted or take them with gratitude.' --G.
---
Taking Responsibility
Taking action about our current station in life involves taking responsibility for our current state of affairs. When we acknowledge that we are the main culprits with regards to where we are now, we will more likely take responsibility for creating the future we desire.
---
Inertia? 5 Tips to Getting Yourself Moving Again!
Inertia. Even the word sounds like a disease.
---
What If I Fall Flat On My Face?
I hope you do. Sounds awful, I know.
---
Do You Have Staying Power?
"If you are going through hell , keep on going" - Sir Winston ChurchillStaying Power.Some of you may know that record by the late Barry White.
---
Ideas Abound - But Youve Got to Take Action
Whether you are aware of it or not, we are all blessed with any number of wonderful ideas at virtually any given moment. What happens far too often however is that we ponder for a bit about the idea.
---
Avoid This Tendency And Youll Press Beyond Your Limits!
Inside of every one of us is the desire to press beyond our own limitations. Just forty years ago, the goal to land on the moon was a huge step for mankind.
---
Glass Half Full
YES MY GLASS IS ALWAYS HALF FULL AND YOURS CAN BE TOO!Clients, friends and colleagues often comment on the fact that I am a walking and talking field of positive energy. They wonder, often in amazement, how I keep a balance of calm and joy on a day to day basis.
---
Half Dome, A Story About Your Future Success
The physical journey mirrors very accurately the spiritual journey of your own life. It was one of the toughest things you've ever done.
---
Discover The Upside of Anger
Most of us are prone to anger! As we grow older, a certain degree of control keeps us in check, but the pot is on simmer and the lid is loosely fixed. An unexpected jolt, or a sudden increase in heat will nearly always result in a boiling cauldron.
---
What You Can Do About Procrastination
Goals stalled? Always running behind? Stuck in a rut?Procrastination means "putting it off". Whether it's a career goal, a home project, or something about your daily life, a sustained plateau on a goal can rattle your motivation, challenge your thinking.
---