The Missing Piece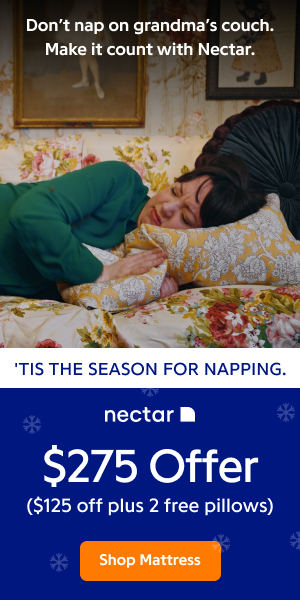 Have you ever tried putting a puzzle together, only to get to the end and discover that a piece is missing? You anxiously put the puzzle together, constantly examining the picture of your anticipated outcome, and a piece is missing. Piece by piece you work, only to realize that something is missing -- and only one piece. One piece of the puzzle is missing, and that one piece makes a huge difference because the puzzle is incomplete. That missing piece changes not only the picture, but also the anticipated outcome. You search and search for that missing piece out of frustration because of your desire to complete the puzzle in its entirety.
If you find the piece -- joy and a sense of accomplishment are felt. And if you do not find the missing piece -- frustration and a sense of disappointment set in.
Much like a puzzle, we spend a great portion of our lives searching for that missing piece. Because of our desire to be whole and complete, we search for a missing piece of our lives, sometimes looking in the wrong place. We think that finding a mate and falling in love will make us complete. We think that finding that job with the eloquent sounding title will make us complete. We think that wealth alone will make us complete. But in the end, what we find is that nothing outside of us will make us complete. Wholeness comes only by finding the right piece to fill that void within.
The extraordinary thing about a puzzle is that nothing can fill that void except the piece that is made to go there. No matter how much you try to force another piece into that void, if it was not made to fit, it will not fit. So, the puzzle either remains incomplete, or you search until you find the missing piece.
Search until you find the missing piece. Is there a missing piece in your life that will make the authentic you come together? You have the choice to either search within to find the missing piece, or continue to live with a void. No person or thing can fill that void unless it is meant to be -- and when it fits -- you will know.
Copyright © 2003 by Audrina Jones Bunton. REPRINTING THIS ARTICLE: Permission is granted to reproduce or distribute this article only in its entirety and provided copyright is acknowledged. You can find other articles to choose from at http://www.purposefully-living.com/mailing%20list.htm
Motivational Speaker, Audrina Jones Bunton was born the seventh of eight children in her household in Pinehurst, North Carolina into a loving and committed Christian home. As she has 2 children, over 40 nieces and nephews and great- nieces and nephews, it is not unusual to find her under the same roof with many of her maternal five-generation family on weekends and on holidays. In her youth, she fondly recalls traveling throughout the U.S. with her family, as her parents ministered from state to state year after year-helping people as they traveled.
A graduate from the University of North Carolina at Chapel Hill, with a Bachelor's degree in Sociology, Audrina is a Competent Toastmaster of Toastmasters International and serves as the North Carolina District Sergeant At Arms. She is a former counselor of the Durham Pregnancy Support Services, a Christian-oriented crisis pregnancy center in Durham, North Carolina and is currently a Social Research Assistant at the University of North Carolina at Chapel Hill. Audrina is currently studying at the Master's Divinity School in Evansville, Indiana with a combined concentration in Biblical Counseling and IABC certification.
She also serves as the Youth Director at the Come As You Are Evangelistic Center in Aberdeen, North Carolina where her mother, Lydia Jones is the pastor.
Modeling after a song that her mother so often sings, and one that Martin Luther King, Jr. often quoted, her life and speeches are based on the following lyrics, "If I can help somebody as I pass along, If I can cheer somebody with a word or song, If I can show somebody he's traveling wrong, Then my living will not be in vain."
Audrina resides with her husband William, and 2 children, Audrina Lorraine and William Woodrow.
---
MORE RESOURCES:
RELATED ARTICLES
---
Danger In The Comfort Zone
I don't know who said it or where I heard it, but I'm sure it was brought to my attention by a sales trainer somewhere, at some time during my journey through the maze of countless sales trainings and seminars that I have attended over the years, but it does make perfect sense.There is danger in the comfort zone!Ahh yes! The comfort zone, we all know it very well, we have all spent a lot of time there.
---
The Seven Keys to Motivation
Motivation. It's a complicated subject that is studied by many and understood by few.
---
That First Step To Massive Success
Do you ever procrastinate? So do I!I had some work to do yesterday and I kept putting it off.I thought to my self - I"ll wait until later when I feel more alert and in the right frame of mind to do it just rightDo you ever do this?Then it hit me like a ton of bricks.
---
What Motivates You - Desire or Fear?
The energy of desire is a powerful motivator and creative force. Yet we must state our desires clearly with the rewards of success in mind.
---
Motivation - The Power of Drive
My experience tells me there are three stages people go through on their way to having the drive necessary to meet their goals:I want to want toI want toI will no matter whatIt's only when you reach the stage of I will no matter what that you access the power of drive in your life.Having said that, I've taken the word DRIVE and created an acronym that provides us with some direction.
---
What You Can Do About Procrastination
Goals stalled? Always running behind? Stuck in a rut?Procrastination means "putting it off". Whether it's a career goal, a home project, or something about your daily life, a sustained plateau on a goal can rattle your motivation, challenge your thinking.
---
5 Forgotten Secrets to Beating Procrastination at Home
It's not easy to stay motivated and beat procrastination while being at home. Too many distractions and feeling that tasks can always be delayed until tomorrow or the next day can cause procrastination at home to set in.
---
The Secret Motivation Strategy That Never Fails
No matter how much you want to make your dreams come true you still need some practical ways to keep yourself motivated over the long term. You need the ability to keep going in the face of setbacks, disappointments and short-term frustrations.
---
Motivation By Daily Applause
One of our most powerful psychological needs is the craving to be appreciated by our fellow humans. Often the quickest way to receive the applause we desire is to keep working hard without it.
---
Three Fs and a Challenge
It's no secret that life is a tricky animal to understand and it's even harder to tame it so that it delivers what you want. But from my work in the world of personal development I've figured out three simple things that can transform any situation, any problem, any issue.
---
Why You Should Write Your Obituary Today
Writing your own obituary sounds and feels a little strange, I know. If the idea doesn't appeal to you, try pretending that you have just won an award and the newspaper is doing a feature story on your accomplishments.
---
Procrastination Emancipation
It's early January as I sit down to research and write this newsletter. I launch my web browser, surf over to MSN.
---
How To Harness The Awesome, Unstoppable Power Of Persistence In 4 Easy Steps
Never underestimate the power of persistence!If you persist you really cannot fail.While you may fail many times along the way, you have nottruly failed until you accept failure.
---
ABCs for High Achievers
A im for what you want by focusing clearly on priorities.B elieve in yourself and your goals, and then begin to strive for them.
---
Miracles are Your Responsibility
Miracles are your responsibility! What does that mean?Simple..
---
Creativity and Innovation Management - Motivation
Motivation in creativity and innovation is more important than personality traits. This is like possessing high intelligence - one must be motivated to improve and apply it.
---
How To Create A Dream
All of us have a vision of our own possibility. Yet few achieve the success that our heart's desire.
---
Are You an Optimist or a Pessimist?
I have been giving some thought lately to optimism and pessimism. Basically, these are attitudes.
---
How to Take Your Stalled Projects to the Finish Line
Q. I have several projects going at once -- but I never seem to finish them! I'm pulled in so many different directions -- and I end up with nothing to show for my efforts!A.
---
Starting Over
I worked hard for the past 17 years. I felt I had to.
---