These Are The Good Ole Days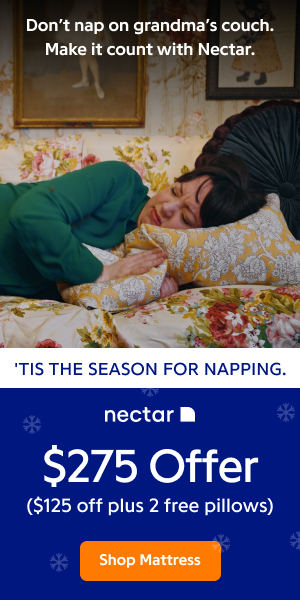 I am sitting here at a public access wireless location and can't help but listen to some of the conversations going on around me. One group of senior citizens is talking about "the good ole days" with a touch of whimsy in their voices. Makes you long for days gone by, right? Not exactly.
Do you feel that your best days have passed you by? If so, why? Usually when I hear people talk about "the good ole days" the talk is centered around experiences they had as youngsters. Maybe they had the strength and mind capacity to accomplish great things, things they can only dream about doing today.
I do not believe that there really is such a thing as "the good ole days." Sure, circumstances of our lives change and not always for the better, but do we have to be ruled by our experiences instead of looking forward to that which lies ahead?
Charles Dickens said, "these are the best of times, these are the worst of times." Truly, if we are honest about it some of "the good ole days" were not really that good. Yes, at one time you were young and possessed a physical strength that any senior citizen would envy. However, do you recall how little your salary was during that time, how you struggled to pay the mortgage, or recall other personal struggles that later in life seem so insignificant? I bet you do!
We all need perspective with our lives, and it often takes a lifetime or a life well lived to be able to appreciate what we have now. The days gone by certainly could have been good for you, but that doesn't mean today cannot be good as well. Unless you have lost the will to live!
Matt Keegan is The Article Writer; please visit his site today: http://www.thearticlewriter.com
---
MORE RESOURCES:
RELATED ARTICLES
---
Dont Get Hysterical About The Historical
The tension was palpable in the room as I began the first marital counseling session ever for the couple who had passed their 50th anniversary several years before. After a few pleasantries designed to put them more at ease, I invited, "Tell me about what brought you here.
---
Do you Live the Life you Desire?
There comes a time in every person's life when you look at yourself and wonder what became of all your dreams and plans for the future. What happened to that future? Is it too late now? Can I create a meaningful lifestyle?I read in the paper about this man in a small town who had been working in the same office since he was young and now at 55 he discovered he never really wanted to work there.
---
The Road Less Traveled
Can someone please tell me why it is that men who have nothing substantial to offer continually approach me? Do you have anything of benefit to bring to MY table? Do I wear a sign on my forehead that reads: WANTED. UNEMPLOYED MAN WITH NO MOTIVATION, NO GOALS OR ASPIRATIONS.
---
How to Beat Procrastination and Self Doubt
Fear of failure (or success) and a lack of energy leads to procrastination. People who procrastinate become frustrated and generally accomplish nothing.
---
Finding the Easy Way
For the last hour I have been sweating over what I will write about in "Roy Bits." I have been laying in bed trying to conjure up something in my head.
---
Its Not Enough
Whatever you are doing in your life at the present moment; it's not enough. What do you mean it's not enough? I've done all I can.
---
The Reason Nothing Happens - Is Because Nothing Is Happening!
I hear many clients declare how boring and stagnant their lives have become. As they disclose their concerns, the answer usually bubbles near the surface, but never quite makes it to the top.
---
Hold That Elevator!
As Prince, or whatever his name is now put it in one of his songs, "When Life's elevator tries to bring you down go crazy, punch a higher floor!"Well..
---
What Is The Value In Wanting To Accomplish Something?
When I listen to people tell me about some of the things they want to do, I pause for two reasons. One is the fact that I'm listening and watching them to see if they are serious within themselves.
---
Are You A Procrastinator?
What is the dictionary definition of a procrastinator? It is one who delays, defers action, puts off until another day. At some point in our lives all of us have probably procrastinated over something we needed to do.
---
Nothing To Lose
I stormed out of the office and headed for the patio area in front of my office building. It was October 2003, and everybody knew what happened.
---
The Lies We Live By
How many times have you lied to get your way?Many cameras today focus automatically on things both far and near.You are inclined to be like that.
---
L-I-V-E-- 12 Steps to Living Your Life
Many of us only inhabit our lives- we do not Live our lives. But, we can.
---
Motivation: Tearing Down Your Own Limitations
Q.: I've always been sort of cynical about all this motivational stuff.
---
Success: 10 Easy Success Tips To Help You Achieve Your Ambitions In Life
I want to wish you good health, long life, success and happiness.Most people are capable of setting up goals for them to achieve.
---
Get The Man Right
One Saturday morning, a minister could not think of a sermon to write. He simply could not get inspired.
---
Taking Action NOW: 9 Key Strategies...Part I
Awareness, understanding what impacts you!Awareness makes it possible for you to begin to understand what is happening in your life, what is missing in your life, or even what you did or didn't do to be happier than you are now.Without awareness your understanding can be incomplete.
---
If The Fear Fits...Dont Wear It!
Undoubtedly one of the most challenging tasks we can face everyday is fighting the fear of failure. At one time or another every single person has had to face the fear of stepping out into an unfamiliar area and leaving his comfort zone and entering the twilight zone.
---
Achieving Your Dreams
Have you achieved your dreams? Dreams are an important part of our lives and should not be ignored. Our dreams inspire us to achieve unbelievable deeds, create stunning works of art, bring to life the impossible and give us hope and strength to look toward tomorrow with optimism and determination.
---
The Dream I Nearly Gave Up
Hello again to you my loyal readers. My very first article which I published sometime last year dealt with the topic of positive thinking and success.
---