How Much Fight Is In You?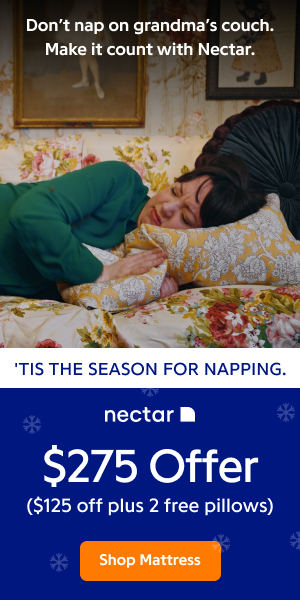 "All the adversity I've had in my life, all my troubles and obstacles, have strengthened me... You may not realize it when it happens, but a kick in the teeth may be the best thing in the world for you." - Walt Disney
Walt Disney, who often struggled just to feed himself, had to declare bankruptcy in 1920. In 1923, he made his way to Hollywood with just $40 in his pocket. $40 and a sketchbook!
In 1928 Walt and a few friends, by the names Mickey and Minnie, took the world by storm in "Steamboat Willie". Unsuspecting movie viewers were witnessing the birth of a legend! The rest is most definitely Entertainment History.
Can you imagine the flack Walt Disney must have caught when, penniless, he'd sit in the corner sketching?! No doubt he was called everything from a dreamer to a loser. Fortunately, he knew that it's not the name they call you that matters. It's the name you answer to that counts.
*** "If you can dream it, you can do it. Always remember that this whole thing was started with a dream and a mouse." - Walt Disney
The creator of an absolute empire was knocked down more than once, but he came out a winner because he never stayed down.
How about you?
How much fight is in you? Has life knocked you around - maybe even knocked you down? Are you on the ground, cowering in the corner, or are you up fighting back with all that's in you?
The fight isn't over until someone's knocked out or gives up. Instead of throwing in the towel, use it to slap life on the butt with a resounding snap!
*** "It's kind of fun to do the impossible." - Walt Disney
Go do something impossible!
Author: Joi Sigers
Copyright The Mental Fitness Center
Joi Sigers, Publisher and Writer of The Mental Fitness Center and blogger on a mission with Out of Bounds!
---
MORE RESOURCES:
RELATED ARTICLES
---
ADHD - Its a Wonderful Life
As I usually do over the Holidays, I watched one of my all-time favorite actors in one of my all time favorite movies and that's Jimmy Stewart in "It's a Wonderful Life". Co-starring Donna Reed and made in the 1940s, the movie was not critically acclaimed at the time, but over the years has become a stable of the Holiday Season.
---
Day Dream Believer
I am sure you, just like the rest of us, experienced all sorts of day dreams when you were younger. Who amongst us did not find themselves, at one time or another, in the precarious position of being blissfully lost in day dream when one of our teachers called on us in class? You know how that story went.
---
Are You Suffering from the Autopilot Dilemma?
An epidemic is occurring all around you, and there is a good chance it has already found its way into your life. It begins slowly at first, nearly imperceptible.
---
Within You Lies All You Need
Within is the person we really are. Within lies our very existence.
---
Gaining Wisdom
Wisdom eludes me. The more I learn, the less I think I know.
---
Dont You Quit!
"A man who has nothing to die for is not fit to live." -Martin LutherYou sat in that secret corner of your room.
---
Motivation: The Power of Celebration
CherishEnthusiasmLive with passionExcitementBeliefRejoiceAttitude and ActionTimeImaginationOpportunityNowCherish - your life, your loved ones, your work. My dictionary defines cherish as "to hold dear to you.
---
Whats Your Zipline?
A few years ago, I was with 20 of America's most effectivepresenters - The Speakers Roundtable - at the Pecos RiverConference Center near Sante Fe, NM. We were working on ourcommunication skills, not unlike the work we do in ourown Excellence in Speaking Institute (ESI) classes.
---
Make Motivation Stick
Motivation is the elusive elixir. Not only does it help people do good work, and do it faster, but it also helps them feel good about it while they're doing it.
---
5 Keys to Maintaining Personal Change
I look out my window at daybreak as the sunrise creates tiny sparkles on sheets of frozen snow. Two mornings later, the snow and sparkles are gone.
---
Casting Vision
One of my greatest loves as a kid was fishing. This love developed quickly because my family owned a little bait shop that was located near Toledo Bend Lake in Louisiana.
---
Achieving Your Dreams
Have you achieved your dreams? Dreams are an important part of our lives and should not be ignored. Our dreams inspire us to achieve unbelievable deeds, create stunning works of art, bring to life the impossible and give us hope and strength to look toward tomorrow with optimism and determination.
---
Life Issues Pt.2 - Against All Odds
Against all odds. I think that should be the motto of every person that is striving to be successful.
---
Wake Up to the Life You Love
While speaking at a San Diego university recently, I was fortunate that I was not asked to leave the stage. You see, I chose to share with the students in my audience some frightening statistics.
---
Every Passing Minute Is A Chance To Turn It All Around
Every passing minute.When I first heard this line, in the movie Vanilla Sky, it struck a powerful chord in me.
---
Is Fear Killing Your Dreams?
"You gain strength, courage and confidence by every experience in which you really stop to look fear in the face..
---
Have You Just Hit The Wall?
Have you hit the 'brick wall' yet?No? Well it won't be long.I started tinkering with the internet at the start of 2003, then finished my property maintenance business towards the end of that year and went full time online.
---
Its My Blankey and Im Keeping It!
"Blankey" - as in Security Blankey. OK? All parents know what this is.
---
Change Your Life For The Better!
Are you still hoping and waiting for someone somewhere to come to your rescue, wave a magic wand and instantaneously change your life for the better?Are you praying that you will one day win the lottery and dramatically alter the financial quality of your life?Are you sitting behind your desk, daydreaming and hoping to one day rise to the top level of management without much effort and hard work?Are you hiding in the background, silently praying and hoping that you will find favor, get noticed and be thrust into the limelight of your destiny?If you are tired of hoping and endlessly waiting for something positive to happen or someone to come to your rescue, make a deliberate decision today to take charge of your own life and begin to lead a fulfilled and productive life.4 things to consider as you decide to change your life for the better.
---
Are You A Visionary
Dreams may seem unimportant in your quest for success. And it's true that ordinary dreams are often a mix of what happened during your day --plus some "wild" random associations.
---