Do You Know Which Door To Open?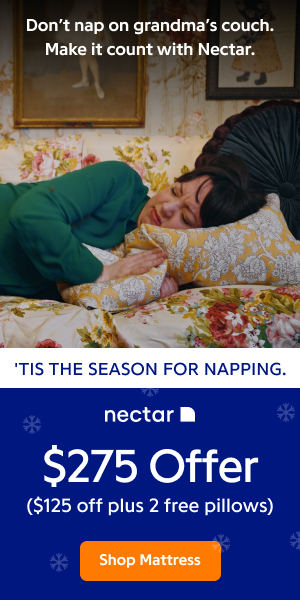 Do you remember that old television program that gave the contestant the opportunity to choose one of three doors and receive whatever was behind the door?
I was reminded of this television program the other day when I was pondering a decision I was struggling to make. My usual process for decision-making is to make a list of pros and cons, revisiting and revising the list every couple of days. When I feel that everything is listed in the right column, I weigh the pros and cons and make my decision.
During this last exercise I had pros and cons on the paper but internally I was reading the headings as success and failure. Now, you know I know better! It didn't matter what I knew when making the list, I still kept reading success and failure. So, in frustration I put the list away and decided to let things sit for a few days and go back to it. This was really good advice, if I do say so myself.
It was in this waiting period that I thought of that old television program and the three doors. Now, it wouldn't be prudent to just choose a door and go with whatever was behind it, but the thought of the three doors made me realize I had three options. If I chose Door #1, I would choose option #1. Choosing Door #2 would mean I opted for the second option and if I chose Door #3 I would be choosing not to choose.
When it comes to decision-making we sometimes forget that not choosing is making a choice. We lose sight of the fact that not choosing can be healthy and rewarding. Now, of course, I don't mean you can just go through life letting life happen all the time, with no decision-making effort on your part. But, sometimes, that is just what you should do. When the decision-making is really tough, when you are thinking about it all the time and feel like you are getting nowhere, why not choose Door #3?
The next time I made my list I listed headings of Door #1, Door #2 and Door #3. Under Door #1 I listed all of the really good things about that option and then I did the same thing for Door #2. I did not list any cons! I simply created a vision of the best of both options. Under Door #3 I wrote "serendipity" (the gift of discovering things accidentally).
By not forcing myself to choose I opened Door # 3 and allowed myself the freedom of discovery. By not labeling pros and cons the success/failure identifiers went away. I now am able to discover whether Door #1 or Door #2 holds the prize I want to attain by envisioning, and living in the vision, of the best of both options.
Interesting Word History: English author Horace Walpole coined the word serendipity. In a letter of January 28, 1754, Walpole says that "this discovery, indeed, is almost of that kind which I call Serendipity, a very expressive word." Walpole formed the word on an old name for Sri Lanka, Serendip. He explained that this name was part of the title of "a silly fairy tale, called The Three Princes of Serendip: as their highnesses traveled, they were always making discoveries, by accidents and sagacity, of things which they were not in quest of...."
Beth Densmore is a Personal Life Coach and Motivational Speaker who offers support, inspiration and motivation to those who are in transition and want to achieve a goal. For more information and more free articles like this, visit her site at http://www.newfocuscoaching.com.
---
MORE RESOURCES:
RELATED ARTICLES
---
Practical Ways To Motivate Yourself To Learn A Skill
One way to motivate yourself to work hard at anything is to risk wasting your money if you fail to put in the necessary effort.When Charles Simeon, the great preacher and theologian, was at Cambridge, he promised himself that if he failed to get up at 6 a.
---
How to Stay Motivated Until You Get What You Want
And somehow you knew how to stay motivated..
---
No Excuses
Don't you just hate it when people make excuses for their failures? So do I. But do you know what I hate even more? Finding myself making excuses for my failures! I have a policy that I try to live by: No excuses.
---
Why Bother About Your Life?
Have you failed to create the life you want, because you are afraid to take risks or leave your comfort zone?Have you turned down an important opportunity because you were nervous and thus failed to adequately prepare?Are you paralyzed with fear at the thought of launching out to start that business you have always dreamed of?Are you still doing the same old things you hate so much because you are afraid to work hard at doing what it takes to succeed?If you are wondering whether it is worth the hassle to go the extra mile to create the life you want;The following ten reasons will encourage you and remind you why you must bother about your life, career, or undertakings.You bother because:1.
---
Wisdom Comes to the Inquisitive Mind
Throughout my life I have observed many things and I am often amazed (but shouldn't be) at how Wisdom is demonstrated in all ages. It is not reserved just for the elders.
---
The Easy Way To Lasting Self Motivation
Will power alone will never work over the long term. It isthe hardest way possible to get yourself to do anything.
---
What Is The Value In Wanting To Accomplish Something?
When I listen to people tell me about some of the things they want to do, I pause for two reasons. One is the fact that I'm listening and watching them to see if they are serious within themselves.
---
How To Avoid Being Labelled As Average
When your life is over how will you be graded? Will you get an A or a B or will you get a C Average? Will your time on this earth be rated as average? None of us want to be average. We all want to be successful.
---
The Simple Secret To Lasting Motivation
This is a key to lasting motivation and beating procrastination.If you have friends who are highly driven business people, spend time with them whenever you want a motivational boost.
---
What is Your Challenge
January is almost over.Why do most New Year's Resolutions fail?By now, many New Years resolutions would be thrown out,forgotten, shrugged off.
---
Motivtion: The Power of Responsibility
One of the things I've noticed about successful people is that they have a clear understanding of the relationship between cause and effect in their lives. Successful people understand that if they want something, they have to do all the necessary things to get it.
---
Making the Invisible Visible: The WOW Behind the HOW!
"We must be the change we wish to see in the world." -GandhiWhen was the last time that you truly marveled at something?Can you remember the exact time and place?One of the characteristics that I find very attractive in people is an ability to nurture a sense of "wonder" about life.
---
The Top Five Great Reasons to Delay Pursuing Your Dream
1.2.
---
Action Rules - Just Get Started!
'Action Rules!' in the Getting Goals Game. It is the number one most important step to achieving your greatness.
---
How to Use the Power of Words to Your Benefit - Part II
A friend of mine read the article, How to Use the Power of Words to Your Benefit, and dryly made the comment, "So what?"At first it didn't concern me, but a few days later I began thinking about his comment. I had obviously not made the point clear, and therefore I decided to expand on this concept.
---
How Mind Implants Increase Business Success
If your business isn't as successful as you envision, what's holding you back? You might say it's a lack of capital, a lack ofemployees, a lack of *great* employees, a lack of time, a lack ofinventory, a lack of ..
---
Ten Major Causes of Failure
-Lack of a specific purpose in life. You can not hope to succeed in any field of your life if you don't have a central purpose.
---
Read All the Books
All of the books that we will ever need to make us as rich, as healthy, as happy, as powerful, as sophisticated and as successful as we want to be have already been written.People from all walks of life, people with some of the most incredible life experiences, people that have gone from pennies to fortune and from failure to success have taken the time to write down their experiences so that we might share in their wealth of knowledge.
---
Taking Action NOW: 9 Key Strategies...Part I
Awareness, understanding what impacts you!Awareness makes it possible for you to begin to understand what is happening in your life, what is missing in your life, or even what you did or didn't do to be happier than you are now.Without awareness your understanding can be incomplete.
---
How to Get Rid of Inaction Paralysis!
How many times have you come up with a brilliant idea only to find yourself paralyzed with inaction and wondering/regretting why you never pursued it?How many times have you allowed those unfounded fears to stand in the way of your progress? How many times will you keep allowing inaction paralysis to rob you of the life you want?Whether you want to start a business, write a book or are looking for a new job or new clients, if you want to get results?you must act when your emotions are still high and the idea you have is sizzling hot! This is usually the time when the idea is so powerful and clear in your mind. You feel confident and enthusiastic?from this vantage point "anything is possible.
---