After the Big Project: Recovering From Success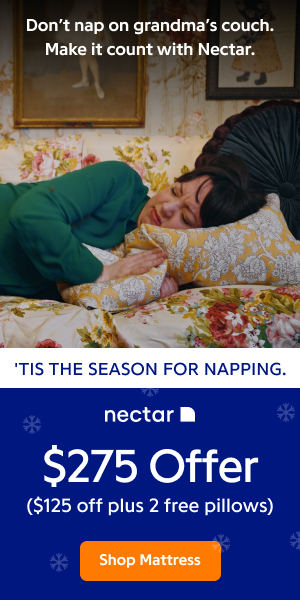 My older daughter got married 10 days ago. The wedding was a joyous and extraordinary experience, way beyond our imaginings. I am deeply happy about all of this, and feel strongly validated by the whole experience.
On a project level, the wedding was a very satisfying culmination of a huge team effort. The logistics worked perfectly - the months of intensive work and the last several weeks of even more intensive (possibly crazy) work paid off.
So, what happens after an experience like this? After you get the job, have the baby, launch the global initiative, publish the book, or finish the house renovations? As your life gradually returns to "normal," you assimilate the new experience into your sense of your self. You let it in. You acclimate to the new altitude, look around, see what's different, what's the same. But mostly, you're exhausted and depleted. You need a period of recovery.
Achievers forget this so easily. You are groomed to be industrious and effective, but not to allow for recovery or transition between projects.
Let me share something with you from deep inside the experience of recovery. It's challenging. I know I'm exhausted at a deep level, and I'm taking care of myself in ways (I have learned) that work for me. Now that I've caught up on sleep, I'm keeping my schedule light -- refraining from filling my calendar. And I'm explicitly re-charging my batteries in a variety of ways. But I'm chafing. I'm judging my relative inactivity. I'm annoyed at myself for not having the energy or enthusiasm for a new project. Now, mind you, as a coach I KNOW this territory of transition! I know there's typically an energy drop after a big project, a letdown, that there is a rhythm to these things and it makes sense to work WITH the rhythms. I regularly coach other people through transitions, and it's still hard. Bottom line, it's just a lot more fun to be onto the next big project. And I'm not there yet.
How hard is it for you to recover from the culmination of a huge project or life-event? And what's it like for the other people in your life - your staff, your family, your boss? Most of us expect ourselves to bounce forward from challenge to challenge without letup. (And certainly there are times in our lives when no letup is possible.) But the most efficient way to climb a mountain is NOT to just charge straight up it, non-stop. Less experienced climbers are more likely to attempt the straight-up route, and they are prone to early burnout, injury, devastating fatigue.
The most efficient way to climb a mountain is to take it in stages. Between stages, experienced climbers stop, eat, sleep, rest, and adjust to the new altitude. Many of us want to take our lives as a non-stop mountain climb, when in fact we are better served to stop from time to time and recover from the last stage of the climb.
Sometimes all that's required is to keep your schedule light after a big deadline. To plan a weekend at a bed and breakfast after the proposal is due, after the product launch, after you deliver the copy to the printer, after your son's last college application is due. Or to seriously under-promise what you will deliver in the few weeks after a major push. Try it. You may find that, like me, you chafe at the slower pace. But your high energy will return more quickly if you allow yourself the full process of recovery.
If you find yourself perpetually drained and without energy for projects you truly care about, you may need to make some important course corrections in your career or work-life balance. Contact me for an initial consultation at no charge.
Copyright 2004, Sharon Teitelbaum.
Sharon Teitelbaum is a Work-Life and Career Coach who works with high achieving women with young children, people at mid-career, and professionals seeking greater career satisfaction or work-life balance. Her book, Getting Unstuck Without Coming Unglued: Restoring Work-Life Balance, is available at her website, http://www.STcoach.com.
Certified as a Professional Certified Coach (PCC), Sharon works by phone with clients around the world and in-person in Boston.
She delivers keynotes and workshops on work-life balance issues, has been in national publications including The New York Times and Working Mother Magazine, and has appeared on cable and network television. She publishes Strategies for Change, a newsletter offering practical tips for work-life success.
Sharon has been married for 30 years and is the mother of two amazing young women. You can contact her here.
---
MORE RESOURCES:
RELATED ARTICLES
---
What Is Failing Forward?
What an absurd statement! Absurd or not, progress is not possible without failure. It is part of being an evolving and growing human being.
---
4 Barriers to Overcome For Growth
As we begin a new year, it's natural to reflect a bit on what we really want out of the next 12 months. Have you made some resolutions? Have you decided to get in shape? Go for a promotion? Quit smoking? Get your finances in order? Spend more time with your family? All of the above? Whatever your resolutions are, they all boil down to one thing- you want GROWTH! Congratulations! You've taken the first step towards seeing positive results.
---
Live On Fire
Words seem inadequate to describe the beauty and abundance that surrounds us during the month of October in New England. It's as if Mother Nature has taken her paintbrush and with broad strokes has set the landscape ablaze in color.
---
Don't Let Motivation Cause You to Fail
Yesterday my teenage son Matt came home with a less than stellar report card. (Yes, even peak performance experts sometimes have trouble motivating others.
---
Discover the Hidden Power of Self Motivation
Many studies have been done to research the effects of motivationand mental health. As the implications of helping those withnegative self-esteem, depression and anxiety are immense this iscertainly an area of research that deserves a great deal ofattention.
---
7 Tips For Unstoppable Motivation And Enduring Success
Procrastination is of no use to you in your quest to fulfill your dreams. Lose those old habits and replace them with habits that lead to self-motivation and control over your life.
---
Stick With the Winners
Here is an interesting quotation from Stephen Walsh."We're building up and tearing down, in everything we do.
---
The Ultimate Kick-butt Motivational Lesson
How often have you struggled with yourself over the work that needs to be done? How many times have you put off performing some task or other because it's too mundane?Not everything you do in business is going to excite you. There will be many times when you just can't get yourself sufficiently fired up to make the effort to start, develop or even finish a project.
---
Qualia and Quanta
Ah, those New Year's resolutions.I suppose that the passage of another calendar year serves to remind us that there are an infinite number of things to do and a finite amount of time to do them in and so we must prioritize.
---
Dont Get Hysterical About The Historical
The tension was palpable in the room as I began the first marital counseling session ever for the couple who had passed their 50th anniversary several years before. After a few pleasantries designed to put them more at ease, I invited, "Tell me about what brought you here.
---
I Give Up! How to NOT Say Those Words!
Boy, I tell you..
---
Self-care Isnt Being Selfish
When was the last time you truly relaxed? Do you often find that another exhausting week ends and you glance at a book you bought six months ago and realise you simply haven't had the time to read it? If this sounds horribly familiar then it's likely that you are prioritising the demands in your business life and ultimately your personal life is missing out.Self-care is a basic foundation for personal success planning.
---
Are You Stuck?
You know the feeling.There's something you want to do.
---
Power Of The Mind
THOUGHTSJames Allen in his Book "As a Man Thinketh"says Mind is the Master power that moulds and makes, and man is mind and evermore he takes , The tool of thought, and shaping what he wills, brings forth a thousand joys, a thousand ills. He thinks in secret and it comes to pass.
---
Dont Let Failure Go To Your Head
I watched as an 8-year-old All-Star slid dramatically into second base. Yet the umpire gave the dreaded signal, "Out!" The crowd yelled, "That's OK.
---
Regret or Passion? Which Will Be Yours?
I once attended a retreat on how to live with passion and fulfill one's life's work. The facilitator posed the question, "If money was not an issue, yet you had to work full-time, what would you do?" Answering this question was a turning point for me.
---
How to Make it Big In Spite of Your Challenges
Imagine for a moment it's five years from now and you are still making the same income (or just a little more), living in the same home or apartment. You are in debt.
---
What Do You Truly Value Most?
Believe it or not, values are in the core of all of us. Theseunderrated rankings tell more about us than we could everimagine.
---
Achieving Your Dreams
Have you achieved your dreams? Dreams are an important part of our lives and should not be ignored. Our dreams inspire us to achieve unbelievable deeds, create stunning works of art, bring to life the impossible and give us hope and strength to look toward tomorrow with optimism and determination.
---
Are You a Self-Saboteur?
Take this questionnaire to get clear on what you may be doing to undermine your own success and happiness in life. An explanation of your score awaits at the end.
---