Words that Inspire: PASSION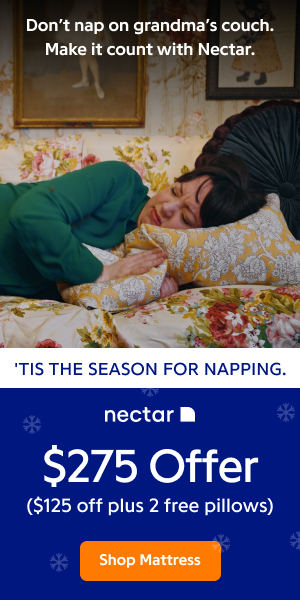 What is your PASSION?
Dictionary says:
strong liking for or devotion to some activity, object or concept; object of desire or deep interest; love.
What it REALLY means:
doing something or believing in something that matters to you; making choices based on something that energizes you and excites you; one of the reasons you enjoy getting up in the morning and doing what you do.
Why it MATTERS?
Incorporating PASSION into your life and work feels good. Excitement replaces drudgery; Meaningful replaces 'so what?'; 'Want to' replaces 'should do'.
Questions that INSPIRE:
? What is your PASSION? What action, belief, vision or object excites and interests you?
? What would it feel like if this PASSION was a part of your life every day?
? How is that feeling different from now?
? What one step can you take today which will make your PASSION more a part of your life or your work?
I would love to hear your answers and comments. Take 45 seconds to reply to these questions at Julie@juliecohencoaching.com. I will keep all responses confidential and reply directly to you.
I hope you enjoyed Words That Inspire, a monthly glimpse at words that matter. To continue receiving this, please send an email to subscribe@juliecohencoaching.com. Permission granted to forward or reprint, as long as copyright, subscription and signature information included. Visit archives at: http://www.juliecohencoaching.com/wordsthatinspire.php.
*(Webster's New Collegiate Dictionary, 1977, G. & C. Merriam Co.)
Š 2004 Julie Cohen, www.juliecohencoaching.com
Julie Cohen, PCC, is a Career and Personal Coach. She supports her clients to achieve greater career satisfaction. Formerly an Internal Executive Coach at Cap Gemini Ernst & Young LLC, she was part of the design team responsible for developing and implementing a national coaching program. Julie brings over fifteen years experience in corporate, non-profit and entrepreneurial entities to her work as a human development professional. Julie has a BA in Economics from the University of Pennsylvania and a MS in Counseling from Villanova University. She is a graduate of Corporate Coach University International's and Coach University's Training Programs, is the Past-President of the Philadelphia Area Coaches Alliance and a member of the International Coach Federation. She can be reached at http://www.juliecohencoaching.com
---
MORE RESOURCES:
RELATED ARTICLES
---
Growing Out of Your Comfort Zone
It has been said that "if you are not growing, you're dying." As human beings, we are on a constant journey called life.
---
If Theres Money in a Dead Mouse...
My 4 year old son was very excited. I had promised himto tell a wonderful story tonight.
---
How to Become an Effective Self-Help User
"Know Yourself" That's what the big guy said way back when? Was it Aristotle, Plato or Socrates? Anyhow, that's the essence of what this article is about.You are a "self-help" seeker and user.
---
Have A Crack!
For everyone the New Year is now in full swing. There is also a percentage of us that are wondering where the last few months went.
---
Mortgage Marketing - How to Maximize Your Motivation
Do you have the motivation to succeedin the mortgage industry? Without the drive to succeed you will surely fail.Did you know you can create the motivation you need?I know that sounds odd, but it's true.
---
Motivation: Tearing Down Your Own Limitations
Q.: I've always been sort of cynical about all this motivational stuff.
---
Motivation By Consequences
In 2004 seven badly behaved teenagers were sent to a brat camp in the USA by desperate parents whose lives had been made hell by their own offspring. All seven were from the UK.
---
Creating Your Best Year Ever
January is synonymous with resolutions and getting organized is high on many people's list. Unfortunately, perhaps some of us make a resolution, when what we really want is a revolution.
---
Nobodys Perfect
Being human is being fallible. Evolution determines that we all are naturally different.
---
One Last Month to Make it Count!
Can you believe it, summer is almost over. Did you get to accomplish everything you planned? Did life sneak up on you, such as unexpected bills, a loss of a job or did your situation change? Well, the busiest 2 months of summer are over, with literally weeks until school starts up again.
---
To Boldly Go
For the first time in many years, Star Trek Fans will no longer be able to explore those new frontiers where no man has gone before. Thank heavens for reruns, videos and DVD's! One reason for the success of this TV series is because the storyline appealed to the human desire to explore the unknown.
---
The True Cost Of A Lack of Motivation
And what a lack of motivation means..
---
How To Get Through A Bad Day
No matter how hard you try to make them otherwise, some days are just awful. They start off bad, they never get any better, and they end on a low and sometimes even gloomier note.
---
Every Passing Minute Is A Chance To Turn It All Around
Every passing minute.When I first heard this line, in the movie Vanilla Sky, it struck a powerful chord in me.
---
Motivation; 7 Musings on Motivation
1. Most of us are motivated by one of two things - inspiration or desperation.
---
What Are You Waiting For?
It's the new millenium. Are you ready to finally realize your dream? I'm talking about the desire that you carry deep down inside of you that you attribute to some adolescent fancy.
---
When the Door of Opportunity Opens
Anybody can achieve anything - do you believe that? I do. But there is a caveat that must be made.
---
Your Biggest Do it Yourself Project
When I meet people and tell them what I do, I often hear, "Oh, you are a motivational speaker," with some amount of assuredness in their voice. While I realize there are many speakers that people lump into this category (some who are my friends and mentors), I strongly disagree with that label.
---
The Default Setting
In the coaching relationships I have with our clients, the major problem I see is that individuals end up in the same place - over and over and over again. They mean to save money and build wealth, only to end up (again) with "too much month at the end of the money.
---
Breaking Even: When is Enough, Enough?
I had the most interesting discussion today with a friend of mine. He and I were chatting about the economy, his job, families, and life in general.
---