Rebirth from the Ashes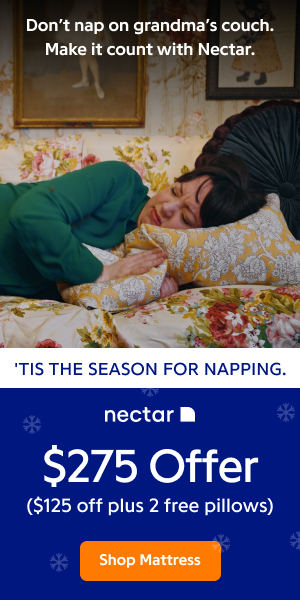 The legend of the phoenix can actually be found in several belief systems. It can be traced back to ancient Egypt when it was then known as "Bennu" or Bynw", a symbol of the sun god Osiris.  Osiris was resurrected to life from serving as ruler of the underworld.
Whether this mystical bird is attributed to the Chinese "Feng-huang", the Jewish "Milcham" or even an emblem of Christ, the legend remains the same?
After serving its life cycle, the phoenix builds a nest and then by the sun and the friction of its own wings, is consumed by fire. It is inevitably reborn from the very ashes. The phoenix is therefore symbolic of resurrection, immortality, and my personal favourite - triumph over adversity.
I has been said repeatedly that there are two types of people in this world:  "marathoners" and  "sprinters". Both are ambitious at heart. They set a goal and will pursue it zealously. The only difference is that a sprinter expects to see immediate results and if they do not receive those results, they may get discouraged and give up all together.  A marathoner on the other hand, can get side tracked, knocked down, and trampled on, but will refocus and redirect when necessary in order to meet their ultimate goal.
For example, a woman who had planned to lose thirty pounds in three months may be disappointed upon realizing that after the first month, she has only lost six.  She had obviously expected to see faster results.  But if that same woman takes into consideration that she is more toned or has more stamina, she may alter her official goal. She may decide "I want to go down a few dress sizes", or "I want to be able to incorporate fitness and nutrition into my lifestyle permanently."  Along the way, she may miss a few morning jogs or go off her so-called diet, but above all, she is patient with herself.
Patience is essential. It's important to accept that results are not always immediate. Sometimes, they aren't even tangible. But by just going through the necessary steps, you are on your way, whether you realize it or not.  Afterall, the journey of 1000 miles begins with one step. Accepting that the process is slow will likely prevent you from giving up.  By altering your original goal, you haven't fallen short. You've simply become aware enough to realize when and where to strategize. 
It is very important not to perceive set-backs as failures. Coming down hard on yourself can even crush your spirit.  Within your spirit lies your innermost dreams, desires, and your attitude toward life. It was Benjamin Franklin who said, "Some people die at twenty-five and aren't buried until they are seventy-five".
Some of us passively sit back and watch the rest of life go on because we feel we have had too many set-backs or let-downs to furthur pursue our dreams.  Then there are those of us who have felt defeated at one point, but after getting side-tracked, knocked down, and trampled upon, rise up more determined to succeed than ever.
Denni Gill is an up-and-coming Canadian poet.
www.urban-eden.org chronicles her own spiritual growth.
Feedback may be sent to denni@urban-eden.org.

---
MORE RESOURCES:
RELATED ARTICLES
---
Speed Reading Technique
Four Brilliant Tips to Speed Read Faster than EverMany people, particularly students, would love to beable to take in information faster. However prior to retaininginformation, they've to go through the 1st stage oflearning, which is reading.
---
Stretch!
"Only as high as I reach can I grow, Only as far as I seek can I go, Only as deep as I look can I see, Only as much as I dream can I be" Karen RavenIn spite of the unpredictable weather (tropical heat, then snow blizzards!) it is Spring! (Or is it early Summer? I can't tell!) With Spring comes the chance to be outside more - even if it is dodging between rain showers! I know, the weather isn't really playing ball at the moment, but couldn't you be? After a winter conserving energy and warmth inside, and of lovely comfort foods, it is time to shake yourself off and become more active, to add more movement to your life and to begin to breathe.When you wake in the morning, instead of rolling out of bed groaning, take a moment to throw back the covers, raise your arms above your head and stretch! Take deep breaths and really welcome the start of a new day.
---
Who are they to say it cant be done?
Doesn't it just burn you up when you have just shared your 'great idea' with someone and not only are they not as enthusiastic as you, they even go as far as to say your idea won't work! Trust me if this has happened to you you're not alone.In such instances we generally have two choices.
---
A Perfect World ... Imbalance Creates Motivation
I am a big proponent of balance. Everything has to be just so.
---
Motivation: Tearing Down Your Own Limitations
Q.: I've always been sort of cynical about all this motivational stuff.
---
I'll Do It In A Minute... Or Maybe I Won't
'Procrastination is like a credit card: it's a lot of fun until you get the bill.'Christopher ParkerDo you suffer from distractibility? I do.
---
Define Your Own Future - Shatter The Crystal Ball!
When I decided to look into remote viewing, I had the impression that it had some bizarre metaphysical and psychic associations. But, in reality, remote viewing is a natural and 'taught' method of probing remote locations in the past, present, and future.
---
5 Keys to Maintaining Personal Change
I look out my window at daybreak as the sunrise creates tiny sparkles on sheets of frozen snow. Two mornings later, the snow and sparkles are gone.
---
Ten Terrific Self Motivating Tips
No one can motivate anyone to do anything. All a person can do for another is provide them with incentives to motivate themselves.
---
Why Do 9 Out of 10 People Never Live Their Dreams?
When we were kids we all had dreams. There were no boundaries to our imagination and anything was possible.
---
Ten Sure-Fire Rules To Put Old On Hold By At Least 25 Years
Would you like to feel and function like age 40 for an extra 25 years? Would you like to have a ton of energy, able to work at something you enjoy? Would you like to be free of many of the physical and mental problems generally considered age related?You can do it..
---
Self-Motivation for Trainers
THE PSYCHOLOGY OF SELF-MOTIVATION FOR TRAINERS: Lack of self-motivation is an unfortunate side effect of our accelerated times. Many people today are cynical and disillusioned or feel that to appear sophisticated, they must become so.
---
Nurturing Your Vision
There is a new television show, called Blind Justice that will be replacing NYPD Blue. The show follows a Detective who, at the prime of his life and career, loses his vision in a heroic attempt to thwart a bank robbery and save other police lives.
---
How to Use the Power of Words to Your Benefit - Part II
A friend of mine read the article, How to Use the Power of Words to Your Benefit, and dryly made the comment, "So what?"At first it didn't concern me, but a few days later I began thinking about his comment. I had obviously not made the point clear, and therefore I decided to expand on this concept.
---
How To Become More Patient
"Lord give me patience - and hurry!"Have you ever prayed this prayer? You've had plenty of opportunities to, haven't you? I don't know about you, but I tend to overestimate what I can accomplish in the hours I have, and underestimate the hassles that will accompany those tasks that seemed simple when I took them on. Patience is an essential skill for both organizational leaders and team members.
---
Ten Major Causes of Failure
-Lack of a specific purpose in life. You can not hope to succeed in any field of your life if you don't have a central purpose.
---
7 Tips For Unstoppable Motivation And Enduring Success
Procrastination is of no use to you in your quest to fulfill your dreams. Lose those old habits and replace them with habits that lead to self-motivation and control over your life.
---
Procrastination Strategies: Boost Your Productivity by Getting On With It
We all suffer from procrastination from time to time but rather than fight it, think of procrastination as a gift. This gift allows you to get clarity on what is important to you and what you should work on next.
---
How To Harness The Awesome, Unstoppable Power Of Persistence In 4 Easy Steps
Never underestimate the power of persistence!If you persist you really cannot fail.While you may fail many times along the way, you have nottruly failed until you accept failure.
---
What If I Fall Flat On My Face?
I hope you do. Sounds awful, I know.
---