Motivation To Change, Why Is It So Hard?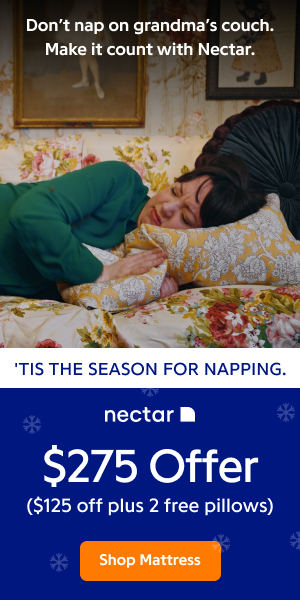 We encounter constant changes throughout our life; it could be educational, health, relationships or financial, and of course with oneself. Maintaining or increasing one's sense of self-worth and happiness are strong incentives for these changes.
Too often trials and errors affect our self-esteem and therefore hinder true engagement in learning and changing. It's very comforting to have a routine, and very frightening to go forward to the unknown. Its takes courage and determination. This is nothing new. You have done it before, perhaps not deliberately but you have gone through many changes during your life.
Change is stressful. No doubt about it. Why not make it as stressless as possible? Try to consider the following:
Uderstand the intentions, motivations, and desires of your new endeavours. Acknowledge the strengths and constraint it will bring. Allow yourself to take risks and not to take any fall back personally. Remember trials and errors are part of learning and being alive.
Compel to understand, to appreciate one's feelings, fears and motivations; be sure to use such information to better your life. Use this information to guide your thinking and action.
Let go of negative thoughts, integrate new ideas with what you already know and use the new information to move forward. Be flexible, allow for new and different ways to achieve your goal, it might bring you different opportunities at the end. Why not supply yourself with options. Have some contingencies as backup plans, it will calm down this feeling of vulnerability.
Unfortunately too often as adults we want to do everything ourselves?mistakes. We are not alone; tons of people have been through changes, often similar to ours; seek and accept support from others. They experienced it, they might know something you haven't' thought about. Give it a try.
Don't disown your future, own it. You make your life, take it as a movie set if you like; you are the director, the main actor and the editor. How do you want the story to ensue?
Ask yourself those fundamental questions:

What am I like?
What do I want to be like?
What are my strengths?
What are my weaknesses?
What do I need?
What do I want?
Who could help me?
Want is my plan?

Know that you can achieve whatever you set your mind to. Now is an opportunity to reflect and act upon those thoughts. Changing is a means to an end, not an end in itself.
Until next time,
be conscious, flexible in your approach and make yourself happy.

Lynne
Team of Motivationalcentral.com
Making Positive Changes

Instead of saying "I don't know"
Say "I'll find out".
Instead of seeing a problem for every answer,
Try seeing an answer for every problem
Instead of saying "That's not my job",
See what has to be done and do it.
Instead of making promises,
Make commitments
Instead of looking at what can't be done,
Look at what can be done
When a mistake is made, instead of saying "It wasn't my fault"
Say "I was wrong".
Instead of side-stepping most issues,
Try making decisions
Instead of saying "I'm not as bad as a lot of others",
Say "I'm good, but not as good as I can be".
Instead of saying "That's the way it has always been done",
Say "There ought to be a better way".
Instead of saying "It may be possible, but it's too difficult",
Say "It may be difficult but it's not impossible".
Taken from "Positive Works" from Alberta Advanced Education and Career Development
If you like this e-zine, please do a friend and me a big favor and "pay it forward."
If a friend DID forward this to you and if you like what you read, please subscribe by visiting us.
www.motivationalcentral.com
Lynne Dean created Motivational Central, an online information service for seekers of general self improvement, in January 2005.
Being a simple government part time worker and mother to a lovely son, she welcome the challenged to communicate and built a web site where positive vibes and motivation tips would be share to the world. A hobby it is, but what a fun and interesting thing to do!http://www.motivationalcentral.com
---
MORE RESOURCES:
RELATED ARTICLES
---
Make Motivation Stick
Motivation is the elusive elixir. Not only does it help people do good work, and do it faster, but it also helps them feel good about it while they're doing it.
---
Motivtion: The Power of Responsibility
One of the things I've noticed about successful people is that they have a clear understanding of the relationship between cause and effect in their lives. Successful people understand that if they want something, they have to do all the necessary things to get it.
---
Ever Feel Like Your Elevator Is Stuck Between Floors?
What do you do when you make a big mistake? When you fail? When you suffer defeat? When everything just goes wrong? When serious misunderstandings develop with others? When it appears like there is no way out? When solutions to your problems just seem impossible?A Familiar Location; The Bottomless Pit!What do you do; do you do nothing and allow the circumstances to push you around? Do you blow your stack? Do you bite the hand that feeds you? Do you become fearful and run away? Do you get your knickers all in a twist? Do you ever feel like your elevator is just stuck between floors?Or, do you grab the bull by the horns and flatten him like a pancake? Do you turn bad circumstances into advantages just for the sheer joy of it? Do you look at every problem with faith and optimism knowing that positive results can and will be found?Time To Grind It Out!Well, I tell you this; if you are the kind of person that always looks for that kind of satisfaction, then you are busier than a one legged man in a bu** kicking contest. But, you knew that quite well.
---
Can Pain Be A Motivator?
Carol was a new client. She had been looking for a job for several weeks and wasn't having much success.
---
Read All the Books
All of the books that we will ever need to make us as rich, as healthy, as happy, as powerful, as sophisticated and as successful as we want to be have already been written.People from all walks of life, people with some of the most incredible life experiences, people that have gone from pennies to fortune and from failure to success have taken the time to write down their experiences so that we might share in their wealth of knowledge.
---
The Toughest Decision of All: Get Out or Get Going!
Many of us are influenced by the sports ethic: Never give up! When a basketball team is down by 20 with 30 seconds on the clock, the players never stop working. Spectators might be filing out, and the winning team might be deep into the bench, but the game goes on.
---
Fear of Failure
The fear of failure is more deadly than failure itself. The fear of failure paints so many imaginary scenarios which petrifies you and renders you immobile.
---
Five Ways to Expand Your Comfort Zone
Expanding your comfort zone isn't quite the same as building self-confidence. However, the two do fit together rather nicely.
---
10 Ways to Kick the Procrastination Habit
I recently read about a survey (by the University of Chicago) which suggested that those who relish challenge are more likely to live up to 10 years longer than those who spend their lives inhibited by timidity.Trying to realize our ambitions, even if we don't always meet them, is preferable to not having the courage or motivation to take the risk.
---
Have You Just Hit The Wall?
Have you hit the 'brick wall' yet?No? Well it won't be long.I started tinkering with the internet at the start of 2003, then finished my property maintenance business towards the end of that year and went full time online.
---
Todays Trivia
I received an email today that said I could: "Make 500-10k from your living room," which I find to be an amazing claim, seeing as how I'm here, in my living room, making whatever hourly rate it is I charge for whatever it is I'm doing at this moment, and yet the living room itself is of no help in this regard. I could be making money in another room altogether.
---
Your Most Important Opportunity says a top UK Personal Development Coach
For some people this article will turn out to be one of the most important things they've ever read.I say this because some people are ready to get to grips with life.
---
Motivation: 7 More Musings on Motivation
1. "If you have faith the size of a mustard seed, you can say to that mountain, move from here to there, and it shall be done.
---
Assessing Your Self-Help Needs
Self Help is itself a broad category from which to choose resources for your personal benefit. It is wise to assess yourself first, in terms of "needs" and/or "problems" to be solved.
---
Face Your Fears
Yes, that's me up there! Interestingly enough, I used to be deathly afraid of heights. I'm not suggesting para sailing is the best way to overcome a fear of heights but it worked for me.
---
Getting Started is the Toughest Part of the Job
One of the most challenging things about starting on a new project, goal or task usually isn't the planning, the thinking about it and the mapping it out. It is the doing! Actually taking the first step is often the most difficult part of any new endeavor.
---
Your Life Just OK? It Doesnt Have To Be That Way! Live the Life You Really Want To Live!
I have some questions for you. Are you ready? How would your rate your life on a scale from one to ten; 10 being fantastic and 1 being the worst it could possibly be? Are you happy with the most important aspects of your life? And note that I didn't say are you content or are you satisfied.
---
Nothing Ever Stays The Same
Nothing ever stays the same. On the one hand we despise change yet on the other we don't want to stagnate and become boring.
---
Ask Your Question - Get what You Desire
"Questions get answers, advice, opinions, beliefs, impressions, stories, and more questions. Questions are about life, people, careers, achievements, facts, and faith.
---
Stick With the Winners
Here is an interesting quotation from Stephen Walsh."We're building up and tearing down, in everything we do.
---