Beyond Procrastination - 8 Questions To Ask Yourself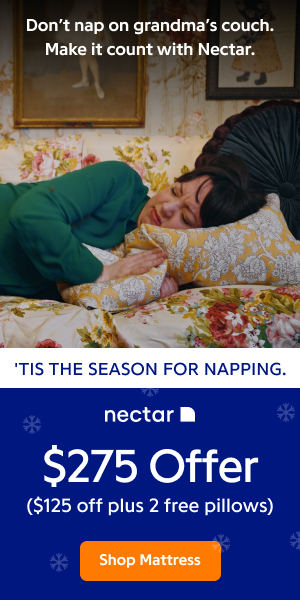 Why am I constantly putting things off? Why don't I do the things I'm "supposed" to do, but don't really want to? Why do I always seem to be forcing myself to do things? Whether it's chores at home, work for school, or projects at work, how do I get beyond procrastination? Most often, something is operating "underneath" the procrastination. Asking yourself these nine questions and spending some conscious time reflecting on your responses can help you uncover why you are resisting doing what needs to be done and support you to move beyond procrastination.
1. What are the benefits of completing a task and what are the consequences of procrastinating? Another way to ask this question is by exploring these four additional questions: (1) what will happen if I do this? (2) what won't happen if I do this? (3) what will happen if I don't do this? and (4) what won't happen if I don't do this? Reflect on your responses and align with the energy and positivity of right action, doing the right thing, while visualizing successful completion.
2. What is my self-talk like? What are the thoughts that support my resistance? Are my thoughts positive and supporting, or limiting and self-sabotaging? Moving to thoughts of joy, appreciation and gratitude can support you to experience an energy shift allowing you to take action.
3. What is my diet like? Do you experience lows, lethargy, laziness and staleness after eating certain foods or drinking certain liquids? Begin to explore your relationship to food and drink and your energy and moods.
4. What is my Life Force (Chi) energy like? Blocked, lacking, low? When one's life force energy is blocked, there is usually some disequilibrium among mind, body and spirit. Movement which supports the flow of Chi energy (such as Yoga and Tai Chi) can restore balance and energy among mind, body and spirit, allowing your Chi energy to flow which supports action and activity.
5. Am I depressed? You might want to have a physical exam and ask for a professional opinion to explore the possibility of a deeper malaise that may be affecting you.
6. What might be a competing committing that keeps me from acting? In other words, there is something I value more than the task I am resisting. This competing commitment is usually fear-based. As an example, a self-employed entrepreneur is resisting organizing her physical space, her office and work environment. When she inquired into her resistance, by journaling deeply into it, she discovered that when she completed the organization of her space then her next goal would be to focus on her business and she was fearful about taking next steps to grow her business. So her competing commitment was to maintain the status quo and do nothing, to resist and procrastinate. So, what might be something you are valuing more, than the task at hand?
7. Am I "acting out" some childhood resistance, as an adult? For example, if you were brought up to believe that "neatness counts" or "you must be organized", you might be rebelling against this belief by not keeping an organized living or work space. It's important to look "underneath" the resistance to inquire about existing beliefs that are driving you to procrastinate.
8. Am I attempting to maintain some self-image? Many folks procrastinate in order to maintain a positive self-image and be "good." In other words, by procrastinating they exonerate themselves from potential blame if something goes wrong or does not work out as they hope, or plan. In such circumstances, these folks delay taking action in the face of deadlines.
These folks are poor self-managers and have difficulty self-regulating. The may spend an inordinate amount of time rationalizing dysfunctional behaviors as they are resisting "failure" in some way, shape or form. So, the resistance shows up as the following behaviors and attitudes: (1) Ignorance -- I didn't know I was supposed to do that; (2) Skill deficiency -- "I don't know how"; (3) Apathy -- "I really don't want to do" or, "It really doesn't make any difference if I put this off." and "No one really cares of I do this or not." or "I'm not in the mood."; (5) Fixed habits and patterns -- "I've always done it this way and it's hard to change."; and "I know I can do it at the last minute." or, "I work better under pressure."; (6) Inertia -- "I just can't seem to get started."; (7) Frail memory - "I just forgot."; (8) Physical problems - "I was sick.; and (9) Perfectionism - "I can't get started as it won't be perfect."
Asking yourself these eight questions can support you to get underneath procrastination and uncover what's really, really at the root of your inaction. By staying with your responses, and inquiring deeply into them, you can begin to raise your level of awareness about the nature of your resistance and then create and take action steps to move forward to both reduce and eliminate the root causes of your resistance and become a "doer" on a consistent basis.
Peter G. Vajda, Ph.D, is co-founder of SpiritHeart, an Atlanta, GA firm specializing in coaching, counseling and facilitating. Peter focuses on personal, business and relationship coaching. He can be reached at 770-804-9125 and pvajda@spiritheart.net
---
MORE RESOURCES:
RELATED ARTICLES
---
Seven Aspects of Making Brilliant Decisions: The Relationship Between Work and Self
Workweek: an opportunity for discovering and shaping; the place where the self meets the world.Regardless of what business we are in, what projects we are working on or what interests we have in the world - we are all in the business of relationship building.
---
Action Rules - Just Get Started!
'Action Rules!' in the Getting Goals Game. It is the number one most important step to achieving your greatness.
---
Self-Esteem: You Matter
You'd be surprised. Maybe amazed.
---
Daily Motivation--Be Kind to Yourself for a Change
"How far you go in life depends on your being tender with the young, compassionate with the aged, sympathetic with the striving, and tolerant of the weak and strong. Because someday in your life you will have been all of these.
---
Procrastination
Allow me to start this with a quote:To think too long about doing a thing often becomes its undoing. ~Eva Young"I'll do it tomorrow".
---
The Power
I had a friend ask me a question not to long ago that really led me to do some thinking. "How do you manage to stay so positive all the time?" You never seem to have "bad" days she said.
---
Ready, Set, Action!
James 2: 17?faith by itself, if it is not accompanied by action, is dead. 24You see that a person is justified by what he does and not by faith alone.
---
How To Get Motivated When You Have An Off Day
What can you do on days like these? Is there a way to get motivated and stay motivated?There are three simple yet powerful ways to pull yourself out of a slump. And best of all you can start using these strategies today.
---
Todays Trivia
I received an email today that said I could: "Make 500-10k from your living room," which I find to be an amazing claim, seeing as how I'm here, in my living room, making whatever hourly rate it is I charge for whatever it is I'm doing at this moment, and yet the living room itself is of no help in this regard. I could be making money in another room altogether.
---
Do We Have Free Will?
It is being suggested here that we have only one real choice in life:To let go of fear and resistance and be taken by the flow of life, or, to fight, screaming all the way, as the flow of life takes us anyway.Life is.
---
Motivation; 7 Musings on Motivation
1. Most of us are motivated by one of two things - inspiration or desperation.
---
Prime That Pump! Part 2
In Part 1 of this article, we talked about reaching our goals as largely a matter of following through on desire, vision and action. The difficulty for most of us lies in continuing to believe that our efforts will ever bear fruit when these fruits have not yet begun to materialize.
---
Creativity and Innovation Management - Motivation
Motivation in creativity and innovation is more important than personality traits. This is like possessing high intelligence - one must be motivated to improve and apply it.
---
Every Passing Minute Is A Chance To Turn It All Around
Every passing minute.When I first heard this line, in the movie Vanilla Sky, it struck a powerful chord in me.
---
ADHD - Its a Wonderful Life
As I usually do over the Holidays, I watched one of my all-time favorite actors in one of my all time favorite movies and that's Jimmy Stewart in "It's a Wonderful Life". Co-starring Donna Reed and made in the 1940s, the movie was not critically acclaimed at the time, but over the years has become a stable of the Holiday Season.
---
7 SECRETS To A Great Life
A great life doesn't happen by accident. A great life is the result of allocating your time, energy, thoughts, and hard work towards what you want your life to be.
---
REST: The New Strategy for Business and Life Success
No matter how many times you have vowed to change your harried ways, you still find yourself running behind, running out of time, running out of patience and running on EMPTY. Your biggest problem--exhaustion.
---
Motivation By Comparison
Motivation by comparison is a dynamic form of motivation which can totally transform our attitude of mind. It is used much too rarely.
---
Quick Steps To Handle Setbacks
Looking for a way to handle a setback?Edward W. Smith, motivational speaker, author and TV show host, who specializes in quick tips on how to move your life ahead even faster, offers this advice.
---
Avoid This Tendency And Youll Press Beyond Your Limits!
Inside of every one of us is the desire to press beyond our own limitations. Just forty years ago, the goal to land on the moon was a huge step for mankind.
---