The Time To Start Working On Your Dream is Now - Not Later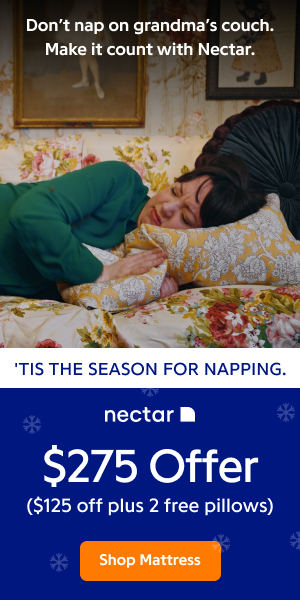 Most of us are hesitant to start anything because we are afraid we might make a mistake or fail. Go ahead make mistakes! Don't wait for more experience or to be good enough to start. You don't have to be good to start, but you have to start to be good.
Some may tease and laugh at you. They will warn you, and recite all the reasons why you shouldn't take the risk. These will be the ones to wait around patiently hoping to say, "I told you so." Brush them off. If you let these people influence you in any way, you will never, ever be ready to go ahead and start making your dream a reality.
You will never have enough money, enough time, enough support, or experience to start. But once you muster up the courage to take that giant step forward and start, the rest will fall into place. But only YOU can make it happen! Start NOW with whatever you know, whatever you have, and wherever you are.
Don't let money be your handicap. You don't need money to make the phone call, attend that networking event, or go as a guest to an association meeting in your field. How about volunteering a few hours a week to work for someone in the business arena that you're thinking about? Do you see what I mean? You have so many opportunities out there. Do something!
Be sure to keep a good database. Record your contacts and touch base with them every three months. And guess how much that will cost you? Zero. Most computers already come with a database program. All you need is a little time which you can choose to create right now.
Your assignment: This month, write down what kind of resources you will need and which people can help you make your dream a reality. Be creative! Go for it.
Rene Godefroy is the award-winning author of No Condition is Permanent, a motivational keynote speaker and business consultant who shares ideas and strategies that helps individuals achieve extraordinary results in theirs lives.
For more information, please visit: Motivational Speaker
---
MORE RESOURCES:
RELATED ARTICLES
---
10 Easy Ways To Stop Procrastinating
It is counterproductive to concentrate on so many tasksthat you cannot accomplish them and may cost you time andenergy with no results. Many people seem to spend a lot oftime and energy only to achieve very few results.
---
Come Alive!
As many of you know I have a passion for helping people identify their dreams and go after them. What you may not know is that (much to my surprise) I have uncovered a spiritual aspect to my work.
---
How Poor Are You!
Do you want to know your poverty graph? You are poor if you:- do not have a firm commitment with yourself to succeed- do no set goals and follow them through- do not put your best efforts at work- do not keep yourself updated on new information and technologies- do not adopt a positive attitude and get rid of negative thinking- are not strong enough to accept the challenges of day-to-day life- are not ready to take any risk due to fear of failure- lack self respect and respect for others- discriminate people on the basis of religion, belief, cast, creed, nationality, etc.- do not appreciate the good work done by others- do not apologize to others for your misdeeds- do not help the people in need- do not thank God for all that you haveThe list goes on and on.
---
Raising The Bar
One of the most popular events in the Olympics is the pole vault event. We all watch with amazement and anticipation as the competitor runs full speed down the track with a long pole in his hands.
---
Three Simple Ways to Motivate Yourself Today!
Are you having a hard time getting things done? Are you making no steps toward achieving your goals and dreams? Could you use a little "motivation"?Here are three easy things that will help you get there one day at a time.1-Review your Goals first thing in the morning.
---
What is Your Challenge
January is almost over.Why do most New Year's Resolutions fail?By now, many New Years resolutions would be thrown out,forgotten, shrugged off.
---
Anchors Away!
If we want to fill our heads with the doom and gloom society seems to thrive on, all we need to do is turn on the local news at night. To make that quantum leap toward personal happiness and success in life, sometimes we just need to do what so many people seem to be talking about lately: "clean house" and take personal inventory of the people we associate with most.
---
What Does Your Future Hold? Do You Have A Plan? Or Are You Just Waiting To See What Happens?
We often find ourselves in a situation in which we either accept the change that someone else imposes upon us or in which we ourselves effect the change we would like to see happen. We sometimes stammer and hesitate and procrastinate with regard to decision making.
---
How to Overcome Procrastination in 4 Simple Steps
If procrastination is holding you back in life, these 4 simple steps are a sure way to help you overcome your endless struggle with procrastination. You'll soon be able to achieve those daunting tasks and in some cases, even look forward to doing them!Step 1: Identify the REAL cause of your procrastinationThe first step is finding out what causes procrastination.
---
What Motivates You?
As a life-long student of personal development, I've attended dozens of motivational seminars, listened to hundreds of tapes, and read untold books on the subject of motivation . I've presented motivational seminars.
---
The Most Courageous People in the World
Who are the most courageous people in the world? Armed services? Coastguards? Astronauts? Firepersons? Explorers? Mountaineers? ??Sports? For us, the most courageous people in the world are those who are committed to discovering how they can get the best out of themselves. Individuals, who are committed to learning about and changing, their habits and beliefs in order to fulfil their dreams.
---
A Tribute to Edna
To the world you might be one person, but to one person you might be the world. - UnknownThis week I had a coaching session that caused me stop, sit back and reflect on why we're really here.
---
What Motivates You - Desire or Fear?
The energy of desire is a powerful motivator and creative force. Yet we must state our desires clearly with the rewards of success in mind.
---
Life Doesnt Have A Sell By Date
Or does it?Best on or before?..
---
Going with the Flow
This whole idea of change is founded on a single principle: CHANGE IS ALL IN YOUR MIND.First comes a desire or need to change.
---
Whats Your Aging in American IQ? Take the Quiz and Find Out.
TRUE or FALSE1. Older adults have more mental health problems than younger adults.
---
Does Your Battery Need Recharging?
A technical support person in a pager company tells the story of a customer call to the customer service center from a man who repeatedly complained he was being paged by "Lucille." He was instructed that he would have to call her and tell her to stop paging him.
---
Make Motivation Stick
Motivation is the elusive elixir. Not only does it help people do good work, and do it faster, but it also helps them feel good about it while they're doing it.
---
Are You Lost or Are You Found?
It was one of those nights where the clock wasn't in sync with my schedule. As I was finishing getting ready to go out for the evening, the clock was telling me I should already be there.
---
Wake Up to the Life You Love
While speaking at a San Diego university recently, I was fortunate that I was not asked to leave the stage. You see, I chose to share with the students in my audience some frightening statistics.
---