Walk In The Light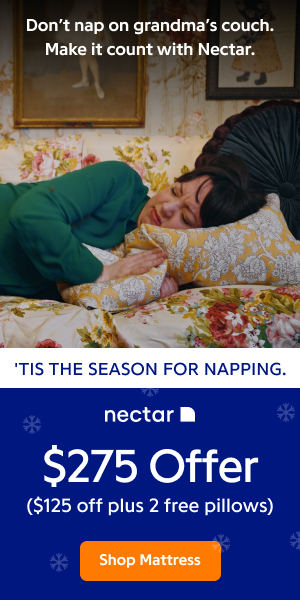 It was a mild October night, weeks after the horrific September 11 terrorists attacks on our nation. With a mix of anticipation and apprehension, my husband, children and I, entered the gates of the North Carolina state fair. The fair lights illuminated the sky as thousands of fair attendees attempted to escape into hours of fun and fantasy. While trying to temporarily remove the overshadowing fear that more tragedy may be imminent, the excessive police security constantly reminded us of our nation's tragic events.
Despite the constant reminders, we went about as usual, playing games, enjoying the rides, and consuming loads of food. Before we knew it, the thrill was gone, our bellies were full, and our time at this annual event was concluding. We retraced our previous path, searching for the exit, while making pit stops along the way.
All of a sudden, we stepped out of the illuminating light into darkness. The fair lights vanished -- though only in a certain area -- our area. What happened? Could it be another terrorist attack, or just a coincidence? Glancing around at fellow fair attendees, I calmly observed actions and reactions. Amazingly, hundreds continued walking around in the dark, as though things were okay, never trying to go toward the light. Like us, others chose to take the necessary steps to follow the light -- the light that would lead us to the exit. Step after step, we finally reached the light.
This darkness is symbolic of life. Many of us consciously choose to stay in the dark areas of our lives with unsatisfying jobs, meaningless relationships, and unfulfilling lives. Knowing that the light surrounds us, we choose to remain in the dark. Only by taking the necessary steps will we see the light out of our situations. If we never take the steps, we will never see the light of fulfillment and purpose.
Today, examine your situation and then take the necessary steps toward the light. For there, you will find the life you've deservingly longed for. Who knows -- the light may only be one step away.
__________________________________________________
Copyright © 2002 by Audrina Jones Bunton. REPRINTING THIS ARTICLE: Permission is granted to reproduce or distribute this article only in its entirety and provided copyright is acknowledged. You can find other articles to choose from at http://www.purposefully-living.com/mailing%20list.htm
_________________________________________________
Motivational Speaker, Audrina Jones Bunton was born the seventh of eight children in her household in Pinehurst, North Carolina into a loving and committed Christian home. As she has 2 children, over 40 nieces and nephews and great- nieces and nephews, it is not unusual to find her under the same roof with many of her maternal five-generation family on weekends and on holidays. In her youth, she fondly recalls traveling throughout the U.S. with her family, as her parents ministered from state to state year after year-helping people as they traveled.
A graduate from the University of North Carolina at Chapel Hill, with a Bachelor's degree in Sociology, Audrina is a Competent Toastmaster of Toastmasters International and serves as the North Carolina District Sergeant At Arms. She is a former counselor of the Durham Pregnancy Support Services, a Christian-oriented crisis pregnancy center in Durham, North Carolina and is currently a Social Research Assistant at the University of North Carolina at Chapel Hill. Audrina is currently studying at the Master's Divinity School in Evansville, Indiana with a combined concentration in Biblical Counseling and IABC certification.
She also serves as the Youth Director at the Come As You Are Evangelistic Center in Aberdeen, North Carolina where her mother, Lydia Jones is the pastor.
Modeling after a song that her mother so often sings, and one that Martin Luther King, Jr. often quoted, her life and speeches are based on the following lyrics, "If I can help somebody as I pass along, If I can cheer somebody with a word or song, If I can show somebody he's traveling wrong, Then my living will not be in vain."
Audrina resides with her husband William, and 2 children, Audrina Lorraine and William Woodrow.
---
MORE RESOURCES:
RELATED ARTICLES
---
Success Through The Power Of Daily Action
Daily actions to achieve your goals means daily progress and daily excitement as you start to feel your dreams are actually coming true.As you take action daily, you cannot fail to realize that you are moving steadily towards your goal and this can only fill you with growing enthusiasm and the belief that, at long last, you will achieve your goal whatever it is.
---
Two Months, Two Actions: First Steps to Success
Susan stood on the scale the other day. She had gained two pounds.
---
Motivation: The Power of Opportunity
I think each one of us has had the experience of coming up with a great idea for a product or a way to do something, only to see someone else do it and make a ton of money.Here's mine - A few years back I went through advanced training in hypnosis.
---
4 Qualities of Highly Successful People
What if you can be, do or have anything you want, what would you desire in your life?Now do you believe it can happen? Yes? No? In the words of Henry Ford, "If you think you can do a thing or think you can't do a thing, you're right."Well then what actually happens for those people who do seem to get everything they desire?Let's take a closer look.
---
The Lies We Live By
How many times have you lied to get your way?Many cameras today focus automatically on things both far and near.You are inclined to be like that.
---
Procrastinator No More!
Procrastination is when ever we postpone a task or duty intentionally without a valuable explanation. It is a natural tendency in people.
---
Moving Beyond Your Comfort Zone
Many professionals have attained a high level of competence in their particular fields. They have learned a lot in their careers and they have a good sense of what works and what doesn't.
---
Right Action & Right Effort: The Keys to Martial Arts Mastery, Keys 3 &4
In the philosophical teachings that form the base for our Warrior Concepts Life Mastery Program, there is a model by which we can examine our thoughts, words, and actions from eight distinct perspectives. These eight "paths" which contribute to both who we are and how we associate with the world around us include our:1.
---
The Secret to this Famous Singers Success
It seems the longer think we have, the longer we put off living the life we see in our heads.You know what I'm talking about.
---
Its Never Too Late To Start
Many people never start anything because they think the bus has left them standing at the station.They think it's too late for them to jump in the game.
---
Do You Know Which Door To Open?
Do you remember that old television program that gave the contestant the opportunity to choose one of three doors and receive whatever was behind the door?I was reminded of this television program the other day when I was pondering a decision I was struggling to make. My usual process for decision-making is to make a list of pros and cons, revisiting and revising the list every couple of days.
---
Why Do Flowers Inspire Me So Much?
I grew up in a very cold climate where winter seemed go on for 6 months and ice, snow and barren trees is what you saw on a daily basis. Plus the bone chilling cold and cloudy skies all made for a long dreary winter.
---
Passion and Purpose
Who are we, standing here on this planet, looking for a place to be? Are we the "forgotten ones" from a time gone by, a piece of pre-history perhaps, that lets itself unfold through the pages of time?Are we here all alone, or are we part of something bigger, larger perhaps than we could ever imagine? Aren't we like children after all, looking out into the Universe, wondering what this purpose of ours is all about?As children we had dozens of questions about this subject, didn't we? We wondered all the time where we were from and why we were here while we marveled about this place called Earth. There were grasshoppers, butterflies, leaping frogs, crawling snakes, annoying mosquitoes, dogs and cats, all sorts of strange things that we uncovered for ourselves each and every day.
---
Motivation By Consequences
In 2004 seven badly behaved teenagers were sent to a brat camp in the USA by desperate parents whose lives had been made hell by their own offspring. All seven were from the UK.
---
Be Action-Oriented
Are you a melancholic online business owner by nature? I have something to tell you.In case you do not know what melancholy is, a melancholic person is someone who has a very detailed attitude.
---
Speed Reading Technique
Four Brilliant Tips to Speed Read Faster than EverMany people, particularly students, would love to beable to take in information faster. However prior to retaininginformation, they've to go through the 1st stage oflearning, which is reading.
---
Why Holding A Vision Magnetizes Great Achievement
The only reason some people enjoy success while others fail is because those who succeed persist in holding the vision of what they want.They succeed, in the first place, by creating a vision.
---
Pride and Prejudice Can Be Healed and Melted Away
Several years ago, my husband introduced me to some potential clients of his at a summer picnic. A few glasses of wine for me and many people seem wonderful, situations are funnier and life is more comfortable.
---
How to Eat an Elephant
I recently returned from a wonderful vacation in the U.S.
---
Are You Addicted to Selling?
The definition of Motivation in Webster's Dictionary: Motive - the sense of need, desire and fear. Based upon this definition, some sources of motivation can be dysfunctional and that is why it can be so addictive.
---