5 Fun & Easy Ways to Get Out of the Rut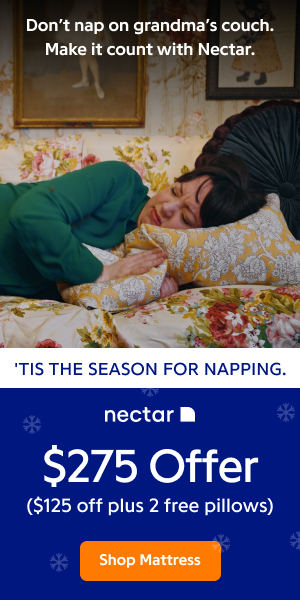 I don't know about you, but sometimes I feel less than great. Low, grouchy, fed-up and bored are all words you could use to describe what I'm like on those days. Thing is, days like those are part of the deal with being human - it's not an elective. There will always be off days, and that's okay.
But what happens when you get a whole string of those off-days, maybe lasting weeks, months or even years? Too many of us say that we're in some kind of rut, feel stuck, fed-up or bored and admit that we don't want things to be that way but that we don't know what to do to change things. That's the problem, when you're in a rut you don't have the energy or motivation to change things for the better, and it's tough to find the insight or resources you need to make that jump.
Here are five fun and easy ways you can use right now to climb, or better yet, leap out of the rut and start to get something better for yourself.
1. Do Something Differently
Life tends to run smoothly when we establish systems and routines for things, but the problem comes when things run too smoothly and we become blinded to any ideas, choices or that sit outside of our routine. All the stuff we do everyday becomes the norm, runs on auto-pilot and becomes our whole world.
Start with making one or two simple changes to your day - be it at breakfast time, your radio station, gym routine, route to work, lunch routine, etc. Don't worry about what the changes are or whether they're right or wrong, just make a couple of simple choices that will serve you well.
Doing something differently or changing parts of your routine instantly takes you out of the norm and allows you to shake off the things that make you feel confined. Step out of your routine and you'll be in a position where you're able to make different choices, see things differently and get a different result.
2. Use your Intuition
Your intuition is a powerful ally, and we all have it even though you might not recognise it. The dictionary says that intuition is,
1.a.The act or faculty of knowing or sensing without the use of rational processes; immediate cognition. b. Knowledge gained by the use of this faculty; a perceptive insight.
2. A sense of something not evident or deducible; an impression.
One of the best friends you'll ever have in life is your intuition, and tuning into it and learning to trust it is something that can have some truly remarkable effects. Accessing your intuition is a bit like working and developing a muscle, but unfortunately it can be harder to locate than a bicep or quadricep, which tend to stay in the same place. Here are some quick tips for accessing and trusting it -
? Practice maintaining an open-minded, playful, experimental, non-judgmental attitude. This is the most fertile ground to tap into your intuition.
? Practice making wild guesses in your everyday life. Guess what a salesperson's name is, what a new person or place will look like or who's calling on the phone. Don't worry about getting it wrong, you're just working that muscle.
? Try a few simple observation exercises in your daily life. Whether you're in a restaurant, on a train, in a bar or out shopping, practice noticing non-verbal behavior in others. Look for shifts in posture, eye movements, vocal tone or tempo, etc. Guess how they're feeling or what they're talking about.
3. Nourishment
Imagine you're walking home from the supermarket with a couple of bags of groceries, but those bags have holes in them. You're walking along merrily leaving a trail of your things behind you, but when you get home you unpack what's left and ask, 'Didn't I have more than this?'
Nourishment is about plugging those holes in your life and making sure you have things in your life that keep you feeling nourished - nourished in your head, nourished in your heart and nourished in your stomach. Remember that you can't give away what you don't have, and can't spend energy you've already spent.
It doesn't have to be the big things in life that nourish you and it's often the simplest little thing that strikes a chord, makes you feel like yourself again or makes you smile from ear to ear - calling a friend, talking a walk in the park or listening to your favourite song for example. So what keeps you balanced? What relaxes you or makes you feel peaceful? What makes you feel like you again?
The fact is that you're important enough to spend time taking care of and it doesn't matter what it is, just take the time to do it. If necessary, go as far as booking time in your diary. You're the only one of you there is, so it's your responsibility to make sure you're okay.
4. Perfect Day
Here's something to play with - your Perfect Day. This idea came to me a few years ago when a good friend suddenly asked me 'What would be your perfect day?' I'd never been asked that before and I found myself spontaneously making up a story - telling her about my Perfect Day from the moment my eyes flickered open to the moment my head hit the pillow.
I went through each part of the day telling her what I was doing, who I was with, where we were, how it felt and what happened next. Bit by bit and without even thinking about it, I'd put together a rich, colourful, exciting and comforting day, which still holds true as my Perfect Day. The best part is that you can start introducing little bits of your Perfect Day into your real life or working to make some of it happen. For example, in part of my Perfect Day I visit a company where I'm helping the directors and employees to focus on their strengths and to create a environment where people love to work and can be their best - and that was even before I knew that there was such a thing as coaching or that I could be a coach. My Perfect Day has now become like a good friend of mine who I can call on whenever I want to.
So what's your Perfect Day? Don't think too much about it and don't worry about it sounding silly or too grand. Just shoot from the hip and see what comes out naturally for you. Write down words, ideas, themes or a whole narrative - even draw pictures if you want to. Have fun with it, play with it - it's your Perfect Day.
5. Get Some Fun, Fulfilment and Freedom
The Three F's - Fun, Fulfilment and Freedom - encompass a lot of what people are looking for in life, and also contain the solutions to having, doing and being those things. Here are some definitions,
Fun, n. - A source of enjoyment or pleasure; playful activity.
Ful-fil'ment, n. - To bring into actuality; to complete; a feeling of satisfaction at having achieved your desires.
Free-dom, n. - The capacity to exercise choice, free will; frankness or boldness; the absence of constraint in choice or action.
Read those again. Those things are huge, deep and broad, and are a lot simpler than we make them.
Where are you in relation to each of the Three F's? How much of each do you have right now? How much of each do you want? Whatever gap there is recognise that it can be closed, and that you can close it. What would things be like if you were to close that gap? What would happen if you climbed a point or two on the Fun scale? What if you could add a point to your level of Fulfilment or Freedom? How would that feel? Pretty good, right? So what one thing can you do right now to help you get more?
By themselves each of the Three F's is a powerful thing, and can really help to move you forwards, enjoy where you are and feel alive. But when the Three F's come together....well, just hold on to your hats and keys.
Rut? What rut?
About the Author
Steve Errey specialises in personal growth for thirtysomethings, works with people on their careers, relationships and confidence and helps them get more fun, fulfilment and freedom. For more information please contact Steve on 0845 644 3001, by email at steve@steveerrey.com or visit his website at http://www.steveerrey.com.
---
MORE RESOURCES:
RELATED ARTICLES
---
Know your Mission
One passage states "If you want to defeat them, distract them." Another reads "divide and conquer.
---
We Are Trying To
How many times have you heard this in your life? Perhaps you have said it yourself. We are trying to accomplish something here.
---
Don't Let Motivation Cause You to Fail
Yesterday my teenage son Matt came home with a less than stellar report card. (Yes, even peak performance experts sometimes have trouble motivating others.
---
Wake Up to the Life You Love
While speaking at a San Diego university recently, I was fortunate that I was not asked to leave the stage. You see, I chose to share with the students in my audience some frightening statistics.
---
4 Barriers to Overcome For Growth
As we begin a new year, it's natural to reflect a bit on what we really want out of the next 12 months. Have you made some resolutions? Have you decided to get in shape? Go for a promotion? Quit smoking? Get your finances in order? Spend more time with your family? All of the above? Whatever your resolutions are, they all boil down to one thing- you want GROWTH! Congratulations! You've taken the first step towards seeing positive results.
---
Explanations?... or Excuses?
Which of the following "explanations" have you heard (or used!) in the past few weeks?* I need to reward myself for being so good.* The boss hates me.
---
Nurturing Your Vision
There is a new television show, called Blind Justice that will be replacing NYPD Blue. The show follows a Detective who, at the prime of his life and career, loses his vision in a heroic attempt to thwart a bank robbery and save other police lives.
---
How Are You Feeling? Its More Of A Brain Question Than You Think
How you respond to How are You reveals a great deal about you."Hi! How are you?""Not bad, you?"How many times have you started a conversation this way? I'll bet you do it nearly every time you say hello.
---
Quick Steps To Help You Take Action Now
Need to move ahead and yet find yourself holding back?Edward W. Smith, motivational speaker, author and TV show host, who specializes in quick tips on how to move your life ahead even faster, offers the following advice.
---
This Just Ain't Good!
"Nope, this just ain't good!" How many times in our lives have we had those or similar words bouncing around inside our skulls? Yeah, I've lost count, too!There are usually only a few reasons these annoying words show up. Occasionally, it'll be when we just run smack-dab into an "Oh Sh--! situation.
---
The Ripple Effect: Small Steps Lead to Big Results
"We are what we repeatedly do. Excellence then, is not an act, but a habit.
---
Forward Motion
The natural cycle of life is to grow and move forward but moving forward brings with it an element of the unknown. It is human nature to fear the unknown.
---
Success Through The Power Of Daily Action
Daily actions to achieve your goals means daily progress and daily excitement as you start to feel your dreams are actually coming true.As you take action daily, you cannot fail to realize that you are moving steadily towards your goal and this can only fill you with growing enthusiasm and the belief that, at long last, you will achieve your goal whatever it is.
---
Hey CyberJunkie, Clean that Booger off Your Nose!
Well..
---
This Emotion Is As Helpful As Ali-Baba And His Forty Thieves!
Are you afraid of your own best ideas? Do you ever have that cold chill run up your spine just about the time you feel you're ready to take hold of that golden opportunity that comes once in a lifetime? Well guess what? I been there, done that, and won the T-Shirt. You Too?? Hmmm.
---
Excuses, Excuses, Excuses
Lately, I've become super sensitive to the amount of excuses people make for not living up to their fullest potential.I have a friend who is starting out on a new venture.
---
Creative Procrastination
Do you ever postpone things, or just forget about them for a while, or tell yourself, "I'll get to that later?" Do you sometimes feel guilty about it? Well, it's true that procrastination can be a bad habit, but there are times when it can be useful.Procrastination When You Are UnsureSometimes procrastinating makes sense if you aren't sure you should be doing something.
---
Growing Out of Your Comfort Zone
It has been said that "if you are not growing, you're dying." As human beings, we are on a constant journey called life.
---
The Biggest Mistake Youve Made About Manifesting
What is the biggest mistake you have made aboutmanifesting your desires?You will be surprised by the answer and you probablythought it was the best thing you could do to achieveyour desires. However, this mistake has made your desires100 times more difficult to achieve.
---
Letting Go Of Our Negativity
Everyone has something, whether it be a habit, or aspect of their personality, that they wish that they didn't have. For me, that something is fear.
---