To Boldly Go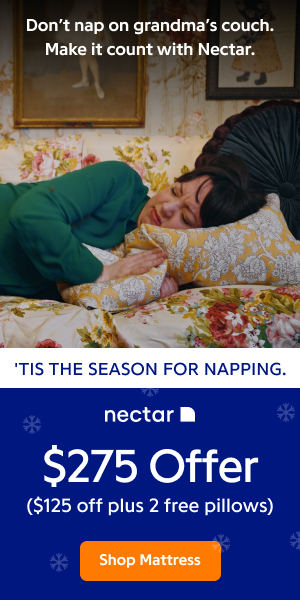 For the first time in many years, Star Trek Fans will no longer be able to explore those new frontiers where no man has gone before. Thank heavens for reruns, videos and DVD's! One reason for the success of this TV series is because the storyline appealed to the human desire to explore the unknown. Our curiosity of what's around the corner to the next solar system and our capability to deal with unexpected challenges propel. inspire and motivate us forward even when circumstances may start us behind the starting line.
Now, imagine for a moment what's around the corner for you? Where you wish to go with your life? Can you vividly describe what you look like, where you are, what you are doing and most importantly how are you feeling as you boldly go forth?
Now, the hard question is why aren't you where you wish to be? If you truly desire to be somewhere else in your life, looking maybe a little differently, doing something that you always wanted to do and feeling like you haven't felt like in years, then what's holding you back from pushing forward to this new frontier? The answer is simply - You!
You are the greatest obstacle to going where no one else has gone before. Of course, you may not reach the far edges of the galaxy, but who says you can't imagine them, draw them or even write them. And none of these actions can take place, unless you have an idea of what excites you - your passion - and why you are here on this earth at this time and place - your purpose.
Have you taken the time to explore your passions? What as some have said lights the "fire in your belly?"Think back to when you were younger and what did you truly enjoy doing. Are you doing that now?
Much has been written about discovering your purpose. To me, purpose answers the simple question of "Why am I here?" To better understand my purpose, involves me identifying those gifts that I bring to the "table of life." What is interesting to note, is that many times our gifts are also our core values.
To explore new frontiers, begins by exploring those frontiers within you. And as always, that choice is yours.
Leanne Hoagland-Smith, M.S. President of ADVANCED SYSTEMS, is the Process Specialist. With over 25 years of business and education experience, she builds peace and abundance by connecting the 3P's of Passion, Purpose and Performance through process improvement. Her ROI driven process solutions affect sustainable change in 4 key areas: financials, leadership, relationships and growth & innovation with a variety of industries. She aligns the strategies, systems and people to develop loyal internal customers that lead to external customers. As co-author of M.A.G.I.C.A.L. Potential:Living an Amazing Life Beyond Purpose to Achievement due for June 2005 release, Leanne speaks nationally to a variety of audiences. Please call Leanne a call at 219.759.5601 or email leanne@processspecialist.com if you are seeking amazing results.
Copyright 2005(c) Leanne Hoagland-Smith, http://www.processspecialist.com
Permission to publish this article, electronically or in print, as long as the bylines are included, with a live link, and the article is not changed in any way (grammatical corrections accepted).
---
MORE RESOURCES:
RELATED ARTICLES
---
Time Management - Finding Some Personal Time
Personal time or relax time is often why people want to learn how they can squeeze an hour or so out of their busy day. Often though, personal time becomes television time.
---
The P Word... Procrastination
A problem many of us are familiar with. Its showing up in your work environment interfering with your daily life?.
---
Excuses, Excuses, Excuses
Lately, I've become super sensitive to the amount of excuses people make for not living up to their fullest potential.I have a friend who is starting out on a new venture.
---
Casting Vision
One of my greatest loves as a kid was fishing. This love developed quickly because my family owned a little bait shop that was located near Toledo Bend Lake in Louisiana.
---
Self Confidence : The Importance of Will-Power
The importance of will-power is recognized by most men, yet few deliberately give any time or thought to its development. Why we resist one thing and yield to another may be due to "the strongest motive," but what more particularly concerns us in the study of self-confidence is in what way this mighty power can be built and directed.
---
Motivation: The Power of Asking
Very shortly, in this paragraph, I'm going to share with you how to get just about anything you want. I usually try to keep things very simple and useable.
---
Change - The Skill Of Adapting To The Inevitable
Change your thoughts and you change your world.-Norman Vincent PealeNot surprising, one of the core reasons that hinder us from the realization our innermost goals and desires is our inability to be flexible.
---
Gremlins! Time to Take Control
It is a wonder we can function at all. Each of us has multiple personality types all crying for attention.
---
Wake Up to the Life You Love
While speaking at a San Diego university recently, I was fortunate that I was not asked to leave the stage. You see, I chose to share with the students in my audience some frightening statistics.
---
Letting Go Of Our Negativity
Everyone has something, whether it be a habit, or aspect of their personality, that they wish that they didn't have. For me, that something is fear.
---
The New Morality
In a world where dynamism alters egos and principles in a man every second, where men divest in tenets that secure them from being devout to something natural, where humanity seeks reasons to be ignorant just to feel sly and intelligent - we're confronted with issues of morality. We can no longer be satisfied with being truthful incessantly, we can no longer be happy for the sake of empathizing, we can no longer be sympathetic in a world that beseeches us to be methodological, we can no longer be human when the invariable pretension has made us lose our ethicality forever - we can only choose to be different moralists altogether.
---
Break And Move Beyond The Length Of The Chains
"Never let fear, procrastination or the longing for approval from others to take possession of your mind, they become self-forged chains." ~ Ty HowardHave you ever experienced a moment in your life where you wondered "What to do next?"Have you ever had a bolt of confidence spring into your being just as you were going to start working towards a new goal, but your comfort zone held you back?Have you ever had the feeling "It's now or never!" but you didn't make your move?If you answered "Yes" to any of the above questions, you at one time wore the self-forged chains.
---
5 Fun & Easy Ways to Get Out of the Rut
I don't know about you, but sometimes I feel less than great. Low, grouchy, fed-up and bored are all words you could use to describe what I'm like on those days.
---
Commit to Doing 80%
Instead of trying to be perfect, it is better to do your best, and often your best doesn't look like going all out all the time. This is especially true when you are making changes in your life.
---
How to Make Bite Size Resolutions for 2005
It never fails. Another new year approaches.
---
Motivation: 7 More Musings on Motivation
1. "If you have faith the size of a mustard seed, you can say to that mountain, move from here to there, and it shall be done.
---
Are You Travelling Along The Slippery Slope To Your Grave?
When it comes right down to it where ever you go is where you are, whatever you end up doing, that's what you are doing, whatever you are thinking right now, that's what's on your mind, what has happened to you, has already happened.The important part is how are you going to handle it?In other words "NOW WHAT".
---
Boost Your Bottom Line by Asking Powerful Questions
"He who asks questions cannot avoid the answers."-African ProverbPowerful questions yield powerful answers.
---
Action Rules - Just Get Started!
'Action Rules!' in the Getting Goals Game. It is the number one most important step to achieving your greatness.
---
Motivation: The Cure for Complacency
Q. I've always tried to work hard enough to provide for my family and be content.
---