Want Real Change in Your Life? Take Action!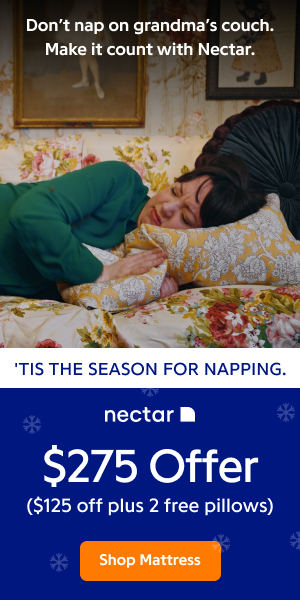 It's easy to begin a year with analysis: months, days and even years of "thinking." Many of us would like to believe that "reaching goals" begins with an armchair, a self-help book and a beer. But if you really want to see some change, remember that action creates energy.
Have you ever spent a whole day driving? Lying on the couch with a heavy-duty remote control? At the end of the day, you're exhausted.
Action fuels thought. The world looks different as you sit in your living room. When you get off the couch and face the outside world, your questions -- and your answers --seem new.
Action tests our readiness to change. Are you thinking of hiring a career consultant? Before you pick up the phone, take some small action on your own. Get a list of articles from the library or web. Make some phone calls.
Do something different. In a tape version of her recent book, Thunder and Lightning, Natalie Goldberg advises writers to overcome blocks by changing small elements of their lives. Take a different route when you walk home, she suggests; if you normally drive with your left hand on the steering wheel, try the right.
Some ideas:
Do something alone that you normally do with others: shopping, traveling, eating in a restaurant.
Do something with others that you normally do alone.
If you have a routine for evenings or weekends, make a change. In his book, How People Change, Allen Wheelis pointed out that changing yourself is pretty simple. If you want to stop being a thief, don't steal. If you want to be a writer, write. Sounds simple -- but it works.
Sometimes, if you are lucky, external events force you to change in a positive direction. Serendipity has moved from the woo-woo category to mainstream career research.
Can't get moving?
If you are really, really stuck, but you can't get yourself to take even one action step, pay attention. Sometimes you are at a point in your life when it's time to do nothing, but inability to act may signal clinical depression or anxiety.
Do you want someone to share your thoughts as you try out different actions? Moving -- but you're not sure in which direction you want to end up? These questions suggest you can get help from a career or business coach.
Maybe you believe in New Year's Resolutions, or maybe you prefer to take life as it comes. Regardless, I can promise your next twelve months will bring exciting new changes and opportunities...if you jump off that couch and begin taking action.
I offer one-to-one consultations on career strategy.
About The Author
Cathy Goodwin, Ph.D., is an author, speaker and career/business consultant, helping midlife professionals take their First step to a Second Career. http://www.cathygoodwin.com.
"Ten secrets of mastering a major life change" mailto:subscribe@cathygoodwin.com
Contact: cathy@cathygoodwin.com 505-534-4294
---
MORE RESOURCES:
RELATED ARTICLES
---
Do The Hardest Thing First And The Rest Will Be Easy
Have you ever noticed that in life we almost always choose the easy road, the path of least resistance when it comes to challenges in our way?I remember as a kid working in a warehouse, the foreman came up to me when I was complaining about the tough job I had ahead of me at the end of my shift, and said?"You want a secret that will help you not have to deal with that task at the end of the day?"I said "Sure", hoping he was about ready to give me a new assignment."Do the hardest thing first, and the rest will be easy" he replied.
---
JJKs First Six Secrets to Becoming a Successful, Creative Entrepreneur!
Hello Creative Entrepreneurs!As many of you may know I have 24 Secrets to Becoming a Successful Creative Entrepreneur.In this article I am going to share with you my first SIX SECRETS but let's start with the thought for the day:Your determination and desire to succeed and be a winner will take you far, even though sometimes events may be moving a little slower than you wish.
---
Finding Your Authentic Path
"Deep in their roots, all flowers keep the light." ~ Theodore RoethkeThe last of the lazy, hazy days of summer are upon us.
---
How to Get Rid of Inaction Paralysis!
How many times have you come up with a brilliant idea only to find yourself paralyzed with inaction and wondering/regretting why you never pursued it?How many times have you allowed those unfounded fears to stand in the way of your progress? How many times will you keep allowing inaction paralysis to rob you of the life you want?Whether you want to start a business, write a book or are looking for a new job or new clients, if you want to get results?you must act when your emotions are still high and the idea you have is sizzling hot! This is usually the time when the idea is so powerful and clear in your mind. You feel confident and enthusiastic?from this vantage point "anything is possible.
---
You Want Me to Do What?
Most of the time whenever we need to make an important business decision we turn to what is convenient or comfortable. Why is it that we never seem to want to venture out and try new things.
---
Its Not Enough
Whatever you are doing in your life at the present moment; it's not enough. What do you mean it's not enough? I've done all I can.
---
What Does Your Future Hold? Do You Have A Plan? Or Are You Just Waiting To See What Happens?
We often find ourselves in a situation in which we either accept the change that someone else imposes upon us or in which we ourselves effect the change we would like to see happen. We sometimes stammer and hesitate and procrastinate with regard to decision making.
---
Let It Fly Over Your Head
Sarah Watson is a young woman who contracted HIV eleven years ago at the age of seventeen. She and her boyfriend discovered that they were both HIV positive.
---
How Do I Stop Procrastinating?
Often times we procrastinate because it just seems like so much WORK to get what we want! We just don't feel like the rewards justify everything that needs to be done to obtain those goals.Other times we procrastinate because we feel like we can't have what we really want so we settle for something less than we truly deserve.
---
Dont Just Hope - Decide!
As the story goes, a single college-age guy went to the airport one day to pick up a friend. As he waited for his friend to come off the plane, he noticed a man hurrying through the crowd, calling to the woman and two children standing next to him.
---
The Art of Wastebasketry
Are your filing cabinets stuffed so full that it's difficult to retrieve and file papers? If you're like 80% of the people in the audiences to whom I speak, your answer is "Yes." "Are there things in your filing cabinet you could probably throw out?" Most once again answer "Yes.
---
Whats Your Zipline?
A few years ago, I was with 20 of America's most effectivepresenters - The Speakers Roundtable - at the Pecos RiverConference Center near Sante Fe, NM. We were working on ourcommunication skills, not unlike the work we do in ourown Excellence in Speaking Institute (ESI) classes.
---
9 Ways to Motivate Yourself When You Just Dont Feel Like It
Achieving the really big goals and dreams always involves breaking it down into do-able little steps. Assuming that you've picked a goal or dream that you really love working at, then most of the steps are a delight to take.
---
Why Holding A Vision Magnetizes Great Achievement
The only reason some people enjoy success while others fail is because those who succeed persist in holding the vision of what they want.They succeed, in the first place, by creating a vision.
---
Believe
It's like that old joke about how long did it take Bell to discover the light bulb. Then realizing it was Edison who did it.
---
Breaking Even: When is Enough, Enough?
I had the most interesting discussion today with a friend of mine. He and I were chatting about the economy, his job, families, and life in general.
---
Danger In The Comfort Zone
I don't know who said it or where I heard it, but I'm sure it was brought to my attention by a sales trainer somewhere, at some time during my journey through the maze of countless sales trainings and seminars that I have attended over the years, but it does make perfect sense.There is danger in the comfort zone!Ahh yes! The comfort zone, we all know it very well, we have all spent a lot of time there.
---
Getting Started is the Toughest Part of the Job
One of the most challenging things about starting on a new project, goal or task usually isn't the planning, the thinking about it and the mapping it out. It is the doing! Actually taking the first step is often the most difficult part of any new endeavor.
---
Motivation From A Great Western - We All Have It Coming
Most self-help gurus warn us against watching too much TV. Spending time with your much maligned TV set does have advantages, however.
---
Rut Busting
IntroductionWordNet defines a rut as a groove or furrow (especially in soft earth caused by wheels) or a monotonous routine that is hard to escape; as in "her job made her feel that she was stuck in a rut".What is this thing that we call a rut? Is one man's rut another man's rapture? I.
---