Anxiety & Panic - Make Your Information Work for You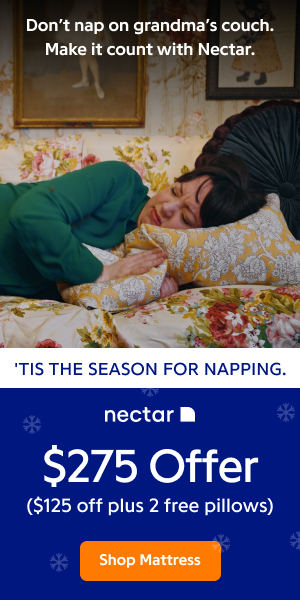 Whether you suffer from anxiety and panic attacks or not, there is a lesson in here for everyone.
Some year's back my husband and I got our selves into a bit of a pickle where money is concerned (probably something quite a few people can relate to). Of course I wanted to fix this problem (money woes can really put a strain on you and your relationship).
So what did I do?
I went out and bought books on making money. One of them you would probably be familiar with "Rich Dad and Poor Dad". It sure got a lot of hype; I went out and bought it right after watching a promotion about it on Oprah.
With each of my books I read maybe a chapter from each and then placed them on my book shelf (where they collected dust). Wow! That was a bad investment on my part. But it didn't have to be! After all I did buy these books to fix a "problem".
Chances are; had I read these books but also APPLIED the methods (after all they were written by people who are very wealthy) I would have made an extremely wise investment.
I certainly didn't make the same mistake again when I invested money into finding a cure for my anxiety and panic disorder. This time round I was grasping the fact that if I didn't at least apply and try these methods then I may as well grabbed my dollar bills and flushed them down the s-bends (the toilet incase that's some aussie jargon term).
So my advice to you is this, EVERY time you invest in information don't just read it, apply it. You bought it to fix a problem didn't you? Just reading information alone does not fix the problem you need to actively "try and apply".
Now when I buy information I make it work for me. Whether I paid $10 or $1,000 to obtain that information I get my investment back on it a thousand times over, simply by achieving and getting what I wanted from it in the first place.
© Joanne King - http://www.anxiety-panic-free.com
About the Author - Joanne King is a former sufferer of Anxiety & Panic Attacks. She is the author of "How to Overcome Anxiety & Panic Attacks". She has helped other sufferers Worldwide to eliminate their Anxiety & Panic attacks. http://www.anxiety-panic-free.com
---
MORE RESOURCES:
RELATED ARTICLES
---
The Art of Wastebasketry
Are your filing cabinets stuffed so full that it's difficult to retrieve and file papers? If you're like 80% of the people in the audiences to whom I speak, your answer is "Yes." "Are there things in your filing cabinet you could probably throw out?" Most once again answer "Yes.
---
Persistence
Persistence will carve you as a leader in your industry. Persistence is where you get mental strength.
---
How to Change Your Negative Reality
It is often taken for granted that the reality tomorrow will be the same as today.But the fact is it changes constantly, imperceptibly without even our realizing that the reality has changed.
---
Increase Your Energy!
It was only about 18 months ago that I could not even keep up with a 90-year old's energy levels. At my partner's family functions, I often sat with his grandmother who, by the end of the evening, was still lively and chirpy while I was barely able to keep my eyes open.
---
Explanations?... or Excuses?
Which of the following "explanations" have you heard (or used!) in the past few weeks?* I need to reward myself for being so good.* The boss hates me.
---
Ask Your Question - Get what You Desire
"Questions get answers, advice, opinions, beliefs, impressions, stories, and more questions. Questions are about life, people, careers, achievements, facts, and faith.
---
Discover The Spark That Motivates You In Business and Life
Can There Be Any Other Business Like Your Own Business?"Whatever you persistently allow to occupy your thoughts will magnify in your life."-Dennis Kimbro, PhD.
---
How Much Risk Is Too Much To Take?
The ladder was braced against the railings going to the basement. I started climbing up.
---
Ever Feel Like Your Elevator Is Stuck Between Floors?
What do you do when you make a big mistake? When you fail? When you suffer defeat? When everything just goes wrong? When serious misunderstandings develop with others? When it appears like there is no way out? When solutions to your problems just seem impossible?A Familiar Location; The Bottomless Pit!What do you do; do you do nothing and allow the circumstances to push you around? Do you blow your stack? Do you bite the hand that feeds you? Do you become fearful and run away? Do you get your knickers all in a twist? Do you ever feel like your elevator is just stuck between floors?Or, do you grab the bull by the horns and flatten him like a pancake? Do you turn bad circumstances into advantages just for the sheer joy of it? Do you look at every problem with faith and optimism knowing that positive results can and will be found?Time To Grind It Out!Well, I tell you this; if you are the kind of person that always looks for that kind of satisfaction, then you are busier than a one legged man in a bu** kicking contest. But, you knew that quite well.
---
Motivation By Daily Applause
One of our most powerful psychological needs is the craving to be appreciated by our fellow humans. Often the quickest way to receive the applause we desire is to keep working hard without it.
---
Maintaining Your Motivation
I recently spoke to a group of sales professionals at the end of their training conference. The attendees had participated in many learning sessions over a two day period - most of which were product related.
---
Are You Facing Challenges? Then Make A Different Decision
Many people don't really understand the gift they have been given in their ability to be decisive. According to the dictionary, decisiveness means 'having the power or quality of settling a dispute, question, doubt, contest, event, etc.
---
Self-Improvement-Inspiration: How to Exit Your Own Rat Race
We can all get in a rut from time to time. Who hasn't had a moment in their lives where you've asked yourself the question: "Why am I doing this?"Whether it's who you've become, the business you are in, your career, relationships, where you live or all of the above - sometimes you realise you're just not where you want to be - and you're not sure how you got there! It sure feels like your own version of a rat race though.
---
Your Life Story: Whatcha Gonna Do? Write Your Life Story NOW before Its Too Late!
Imagine this scene: Project yourself into the future. You are 87 years old and sitting on the couch in the living room of your house.
---
Seven Aspects of Making Brilliant Decisions: The Relationship Between Work and Self
Workweek: an opportunity for discovering and shaping; the place where the self meets the world.Regardless of what business we are in, what projects we are working on or what interests we have in the world - we are all in the business of relationship building.
---
The Secret to this Famous Singers Success
It seems the longer think we have, the longer we put off living the life we see in our heads.You know what I'm talking about.
---
Challenge Yourself - Stretch Your Boundaries Daily!
Many times we fall into a sedentary lifestyle because we fear forward movement. We eventually feel as though we've fallen into a rut and can't seem to escape.
---
Are You Lost or Are You Found?
It was one of those nights where the clock wasn't in sync with my schedule. As I was finishing getting ready to go out for the evening, the clock was telling me I should already be there.
---
Gremlins! Time to Take Control
It is a wonder we can function at all. Each of us has multiple personality types all crying for attention.
---
Change 101: How to Get the Changes You Desire
Here's a bold statement:Change can be simple and easy.It really does not have to be so hard, although sometimes we make it much harder than it needs to be.
---