Say It Aint So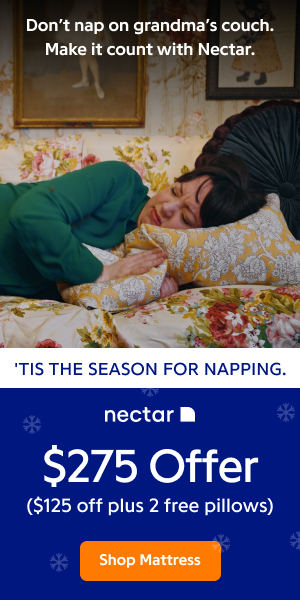 For years, many of us heard the phrase "Knowledge is Power." We actively devoured books upon books to advance our knowledge in the hopes of gaining power. Some of us even adopted the attitude that I can learn anything from a book. Yes, knowledge is powerful, but knowledge alone will not advance you to that next level of success, whatever it is.
Until, individuals apply knowledge, their lives will not change. For real power lies in the ability to take knowledge from books and life experiences and apply it to achieve the desired end results. Applying knowledge sounds simple, but it is not necessarily easy. This may help to explain why a recent search on an Internet bookstore revealed over 15,000 books in and around the subject of self-improvement.
To improve your capacity to apply knowledge revolves around your capability to consistently set and achieve your goals. Of course, these goals are focused on your desired end results. Unfortunately, again, many individuals are get goal setters, but poor goal achievers.
Possibly, the following may help you:
1. Define your desired results.
2. Write your goal down.
3. Hone your expertise if needed.
4. Work your plan and plan your work.
5. Just do it!
And the next time you hear "Knowledge is Power," maybe you will now say, "It ain't so!"
Leanne Hoagland-Smith, M.S. President of ADVANCED SYSTEMS, is the Process Specialist. With over 25 years of business and education experience, she builds peace and abundance by connecting the 3P's of Passion, Purpose and Performance through process improvement. Her ROI driven process solutions affect sustainable change in 4 key areas: financials, leadership, relationships and growth & innovation with a variety of industries. She aligns the strategies, systems and people to develop loyal internal customers that lead to external customers. As co-author of M.A.G.I.C.A.L. Potential:Living an Amazing Life Beyond Purpose to Achievement due for June 2005 release, Leanne speaks nationally to a variety of audiences. Please call Leanne a call at 219.759.5601 or email leanne@processspecialist.com if you are seeking amazing results.
Copyright 2005 Leanne Hoagland-Smith, http://www.processspecialist.com
Permission to publish this article, electronically or in print, as long as the bylines are included, with a live link, and the article is not changed in any way (grammatical corrections accepted).
---
MORE RESOURCES:
RELATED ARTICLES
---
Overcoming Limiting Beliefs
It is not just new age hype, studies in the area of quantum physics are leading to a growing acceptance of the theory that we can control the outcome of events by concentrating on changing our thought patterns and focusing on our preferred result.The thoughts we sow are as influential as our actions on the harvest we reap.
---
Motivation By A Challenge
Many humans are motivated by the thought of doing something they or others think they cannot do. They don't want to do what they already know they can do.
---
Motivation By Your Family And Cornermen
The motivation for good or bad which we get from our families is huge. They can either destroy our dreams or help us create them.
---
The Ultimate Kick-butt Motivational Lesson
How often have you struggled with yourself over the work that needs to be done? How many times have you put off performing some task or other because it's too mundane?Not everything you do in business is going to excite you. There will be many times when you just can't get yourself sufficiently fired up to make the effort to start, develop or even finish a project.
---
Information Age: Knowledge is King
In our information age, having the right knowledge at the right time can make the difference between failure and success. Knowledge, gained through experience makes one an expert in any field.
---
Let It Fly Over Your Head
Sarah Watson is a young woman who contracted HIV eleven years ago at the age of seventeen. She and her boyfriend discovered that they were both HIV positive.
---
Get Up and Do!
The motivation to change my oil came the other day when I turned the key in my car's ignition. It coughed wearily, and there was an ominous clicking sound where the engine should have chimed in.
---
A Woman's Road To True Beauty
We live in a world where society dictates the norm. In today's society, beauty becomes so stringent that many women develop distorted views of body images and become frustrated at not being able to obtain the "ideal figure.
---
Keeping Perspective: When Bad Things Happen That Are Not Life Threatening
The very first thing to question is how important is this in the overall scheme of life? Compared to all of the things that have happened, are happening, and could happen in my life - how bad is this? Is it something that will impact the rest of my life? Is it temporary? Although the pain may not feel like it's temporary, it usually is. It's important to get a perspective.
---
Maintaining Your Motivation
I recently spoke to a group of sales professionals at the end of their training conference. The attendees had participated in many learning sessions over a two day period - most of which were product related.
---
Just Do It!
If you run a business like I do, you probably have limited time to do all the things you need to do each day. In order to make sure I get to exercise each day, I have to get up BEFORE the chickens do - between 4:30 AM and 5AM.
---
The Loneliness of Personal Growth
The cream rises to the top. That means that it separates itself from the milk.
---
Is Fear Killing Your Dreams?
"You gain strength, courage and confidence by every experience in which you really stop to look fear in the face..
---
Lights, Camera, Take Action
Have you ever had a great business idea?Did you focus & plan out the business in your mind and then write it down on paper?Of course you did "Take Action"? Right?Well most of us have great ideas or talents that we can share with the rest of the world but never do. WHY???Think about how many Jobs you could have created and how many people you could have helped with your idea or business.
---
Breaking Even: When is Enough, Enough?
I had the most interesting discussion today with a friend of mine. He and I were chatting about the economy, his job, families, and life in general.
---
Wherever you Go - There you Are
Wherever you go, there you are. This is the title of a fantastic book by Jon Kabat Zinn.
---
Time Management - Finding Some Personal Time
Personal time or relax time is often why people want to learn how they can squeeze an hour or so out of their busy day. Often though, personal time becomes television time.
---
Habit Change--Six Steps to Success
As every New Year approaches, many of us are doing the usual?thinking, "This year will be different. I'm going to change?(fill in the blanks)?my work habits, my attitudes.
---
Face Your Fears
Yes, that's me up there! Interestingly enough, I used to be deathly afraid of heights. I'm not suggesting para sailing is the best way to overcome a fear of heights but it worked for me.
---
Within You Lies All You Need
Within is the person we really are. Within lies our very existence.
---